I prefer hiking alone. It's the only space and time when I do exactly what I want. It's also the way I perceive mountains when there is nobody there but me; it's perhaps more adventurous and thrilling, and I definitely feel deeper and more wholesome, connecting to the nature with all senses. That's why I was overly excited the other day to find a few hours just for myself alone and went hiking in an abandoned ski resort Zelenica.
A highly popular ski resort in the 70s and 80s, particularly so as shopping in richer Austria back then was just a short drive away, Zelenica used to be a perfect spot for professional training and recreational skiing. While it progressively declined over the last two decades, it still operated for some years until permanently closing in 2012. But the fun thing about an abandoned ski resort? The ski runs are still there for winter backcountry skiers, while hikers enjoy in easily accessible surrounding high mountains all year round. Not too crowded though, which makes it even more appealing.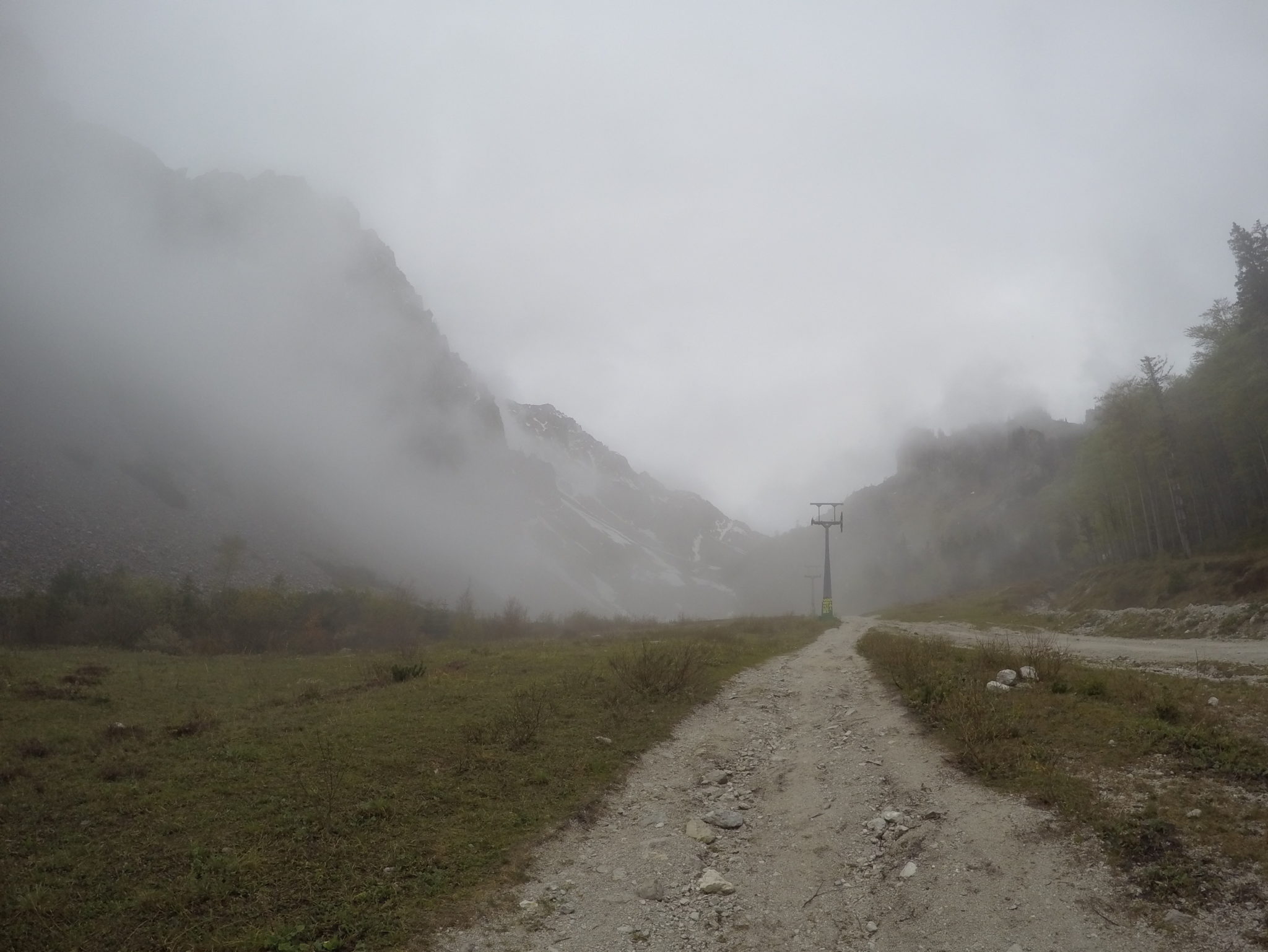 At 10.30 AM light rain and misty fog and not a soul anywhere on the horizon.