There are days when I wake up and just need to do something crazy, something extraordinary. With that in mind, my husband and I took a few hours off work yesterday and drove to the Ljubelj Pass or Loibl Pass, one of our favorite starting points in Slovenia for hiking and other outdoor activities. This time we choose adrenaline sledding down from the oldest road pass in Europe at 1,370 m (4,490 ft) with a 320 m (1,045 ft) downhill descent and an average slope between 10-15%. We (and by "we" I actually mean "I") dragged the sleds up all the way to the hut, enjoyed a cup of tea on a sunny terrace overlooking white mountains in the Karawanks chain, and then sled down exhilarated like two small children. 🙂
Here is a video of our sledding adventure and a few photos of the scenic hike. Enjoy!

Sledding down from the mountain pass Ljubelj, 1.370 m (4,490 ft). Elevation drop: 320 m (1,045 ft). Length of the trail: 2,5 km (1.55 mi). Average slope: 10-15%. Fun level: 100% 🙂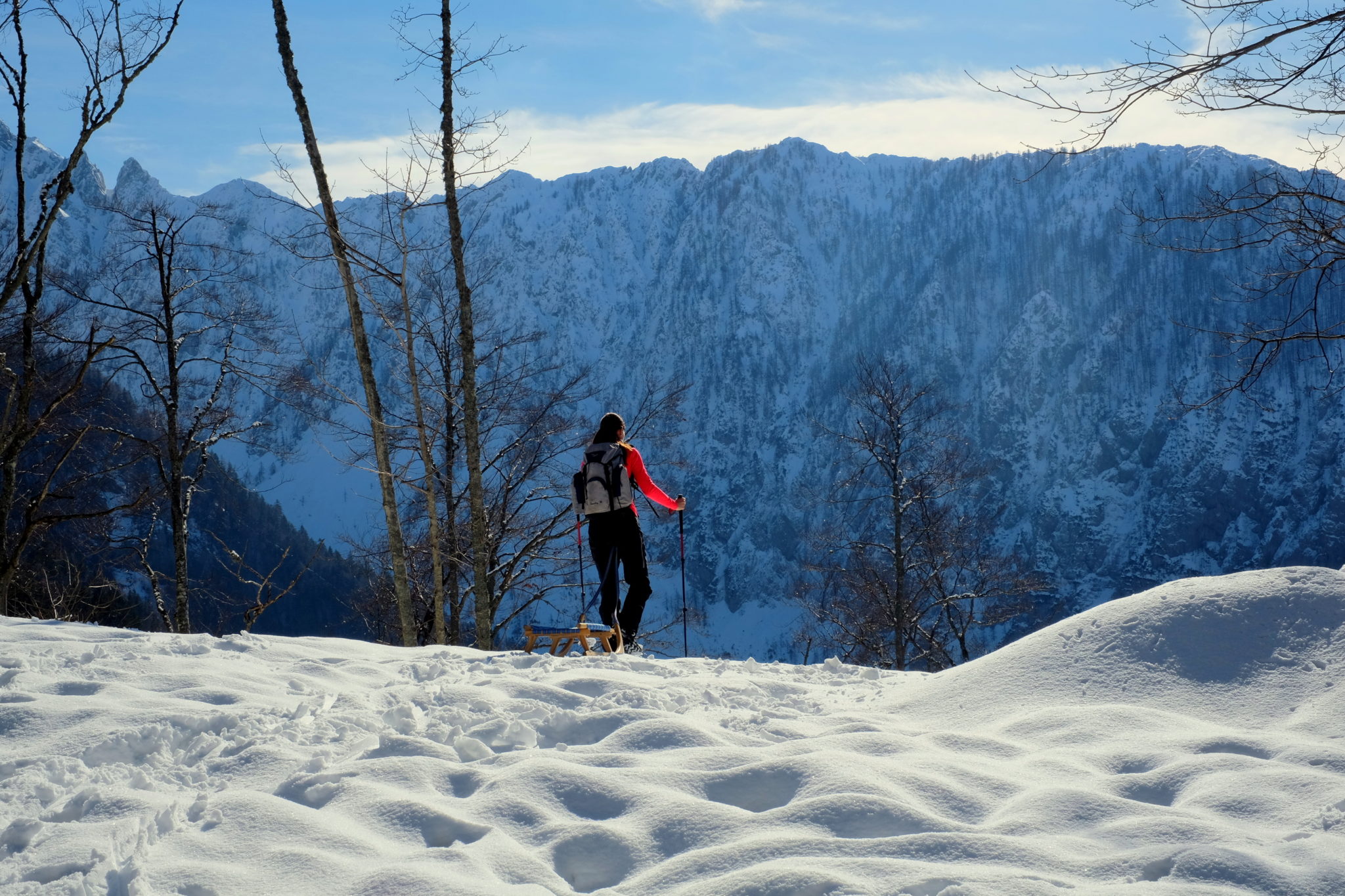 Stay tuned for more outdoor adventures! You are welcome to subscribe to the blog and follow us on Facebook, Twitter, Instagram and Google+.