I always wanted to see the ice kingdom which the winter Mount Snežnik is famous for and possibly ski among the frozen silhouettes. You see, since the mountain is close to the sea (only 28 km), it receives more precipitation, which in combination with strong winds can build incredible ice structures on anything that sticks up the ground. Thus the lodge at the top puts on an otherworldly ice cover, while dwarf pines, which sporadically cover the highest parts of the plateau, turn completely white and resemble an exhibition of art work rather than trees. Really spectacular!



As luck would have it, the weather last Saturday seemed to be sunny everywhere else in Slovenia except for our highest non-Alpine peak, Snežnik, where my husband, our eight-year-old daughter and I arrived after an hour-and-a-half drive from Ljubljana. After a week of planning a hiking/ski touring trip, there was no way we would change the plans then. Sun or no sun, we would stand on that mountain that day! Period.


From our usual trailhead at Sviščaki, a small settlement about 20 km up a curvy forest road from the town of Ilirska Bistrica, the trail is marked for two hours, and climbs up 600 m about of altitude. It's mostly a pleasant walk through a forest, except for the steeper last part, which gradually drops its cover, with only a dwarf pine tree here and there sporadically interrupting the whiteness of the plateau. Or not. Apparently, the nature's magic wand had either tilted the pines to the ground and fused them with a thick snow blanket or turned them into icy white sculptures as artistically as only the Mother Nature can.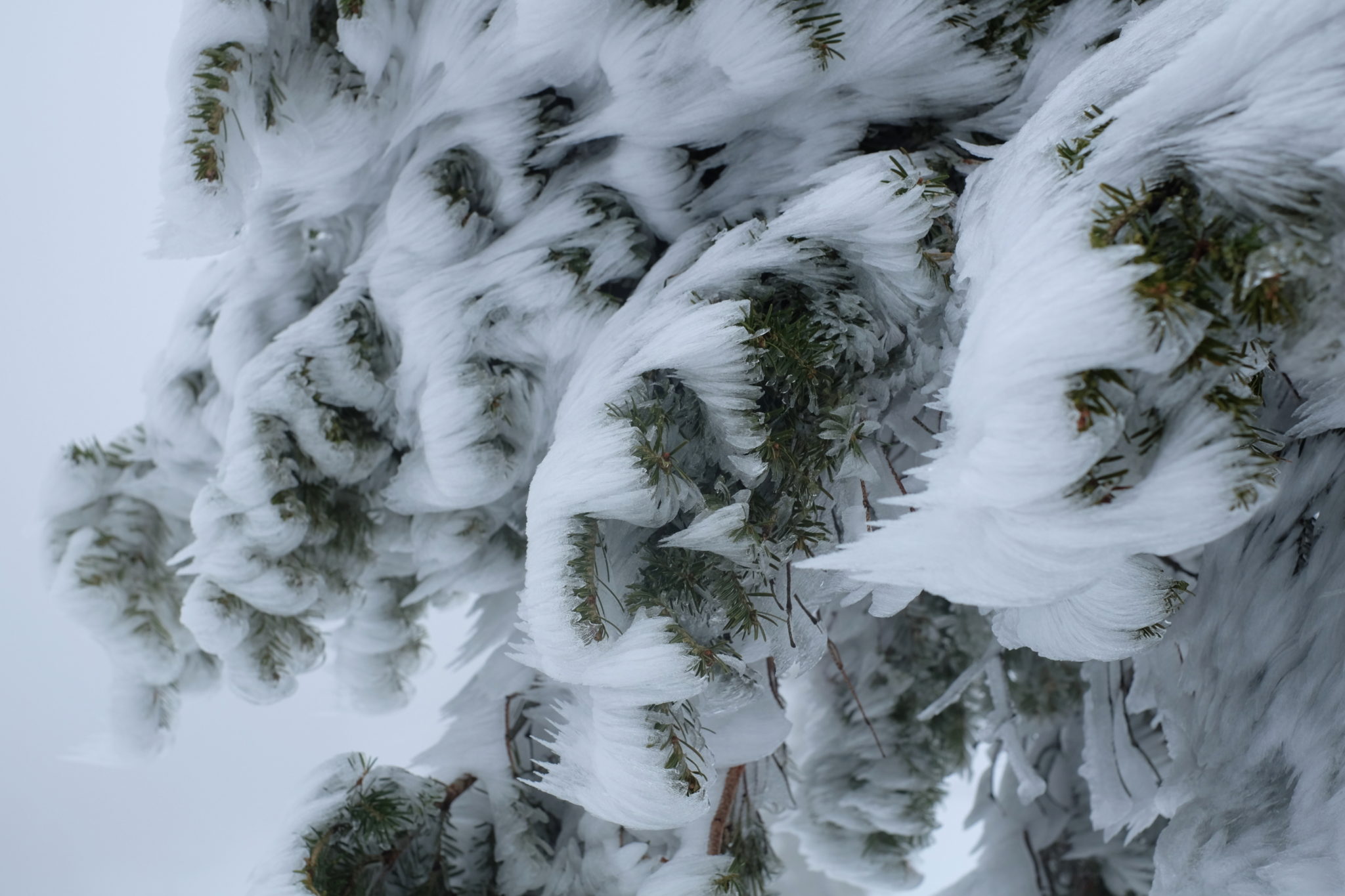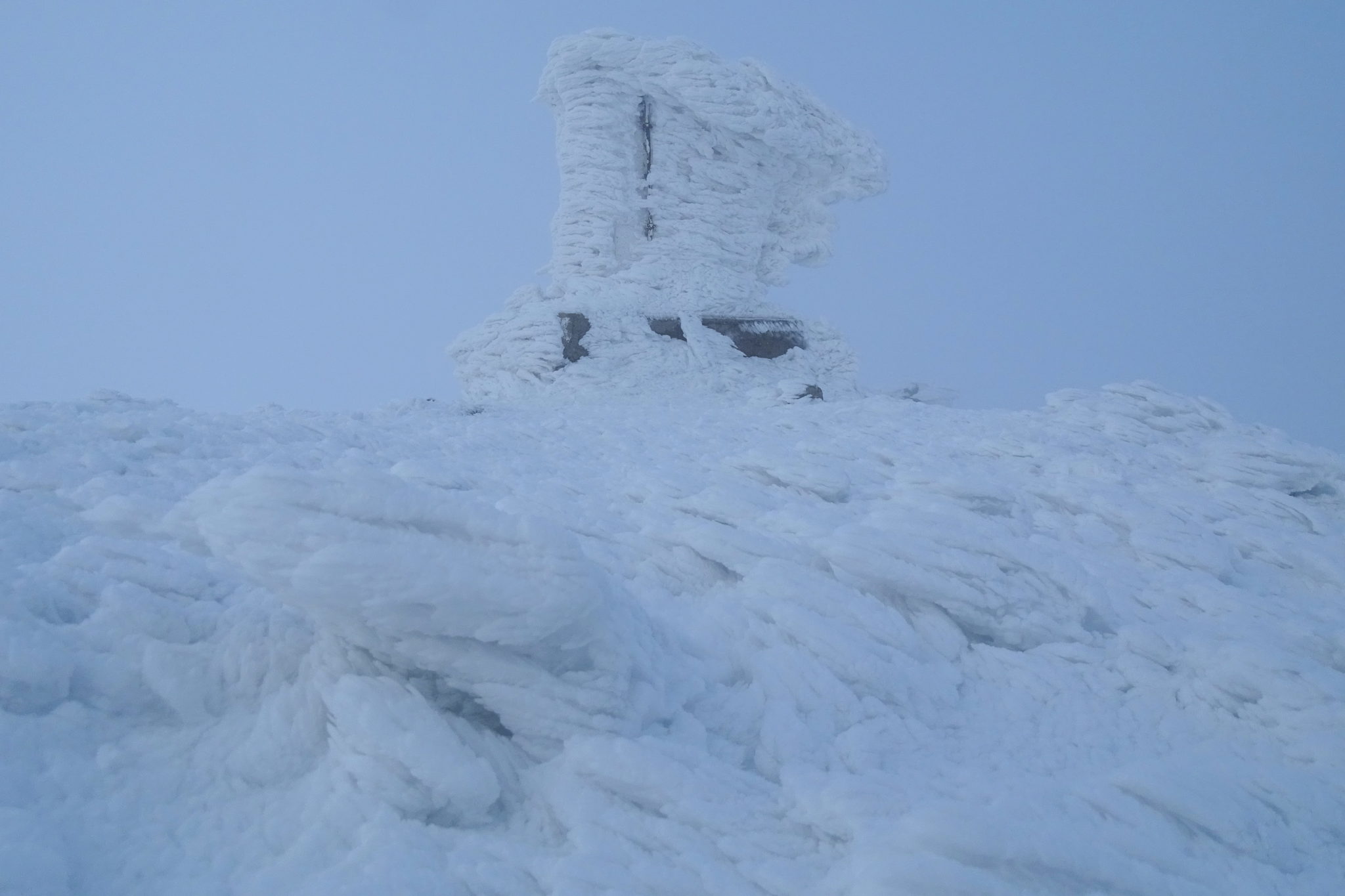 While the frozen landscape lured us to proceed, the extremely thick fog, which intensified with altitude, made our hike quite difficult actually. At one point the fog was so thick, we literally couldn't see anything; the trail was barely visible, and if we hadn't walked there a few times before, we would've either turned around or got lost. Seriously. Other than our approximate sense of direction and barely visible tracks in the snow, the bad visibility of no more than ten meters added a certain degree of risk to the otherwise easy hike.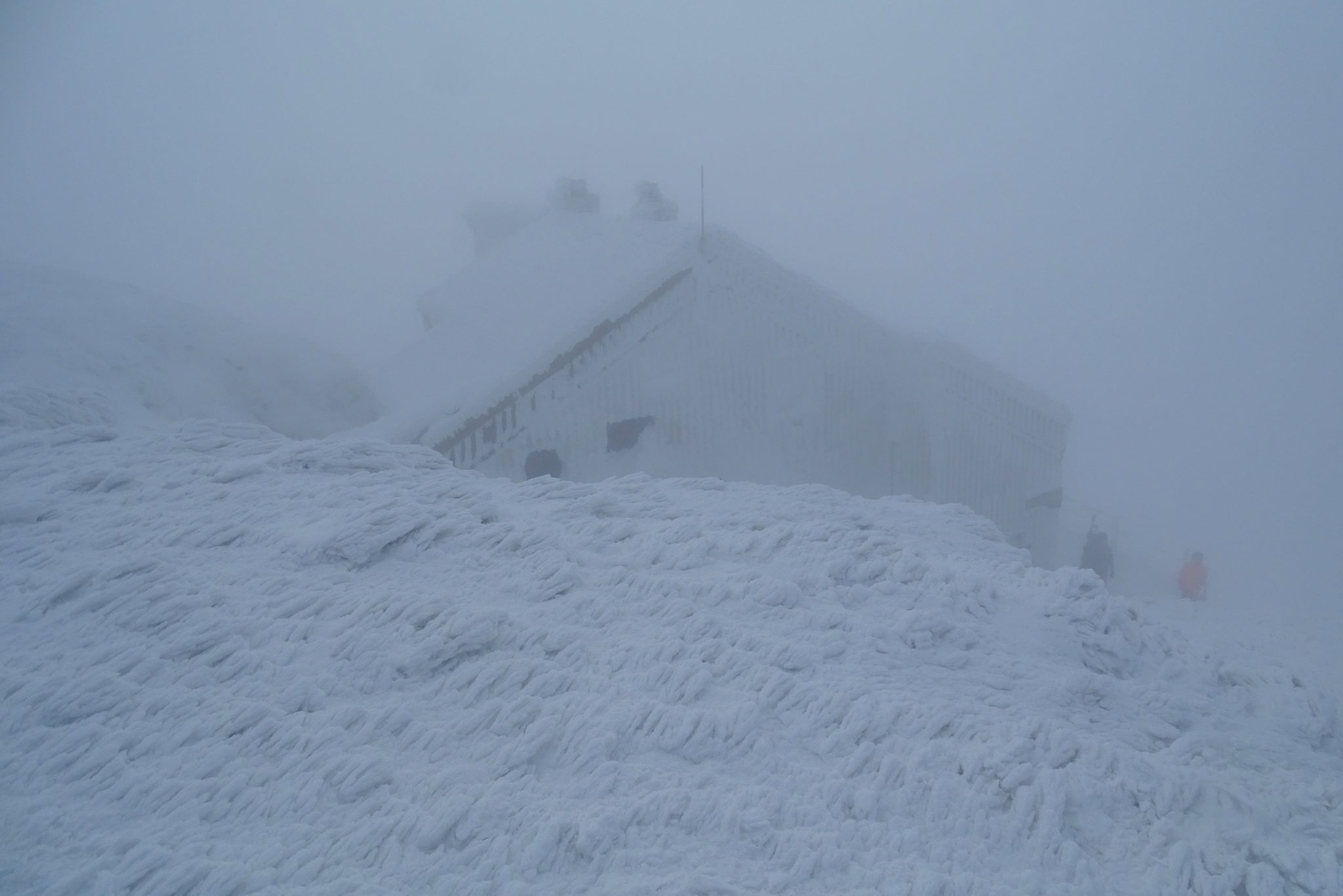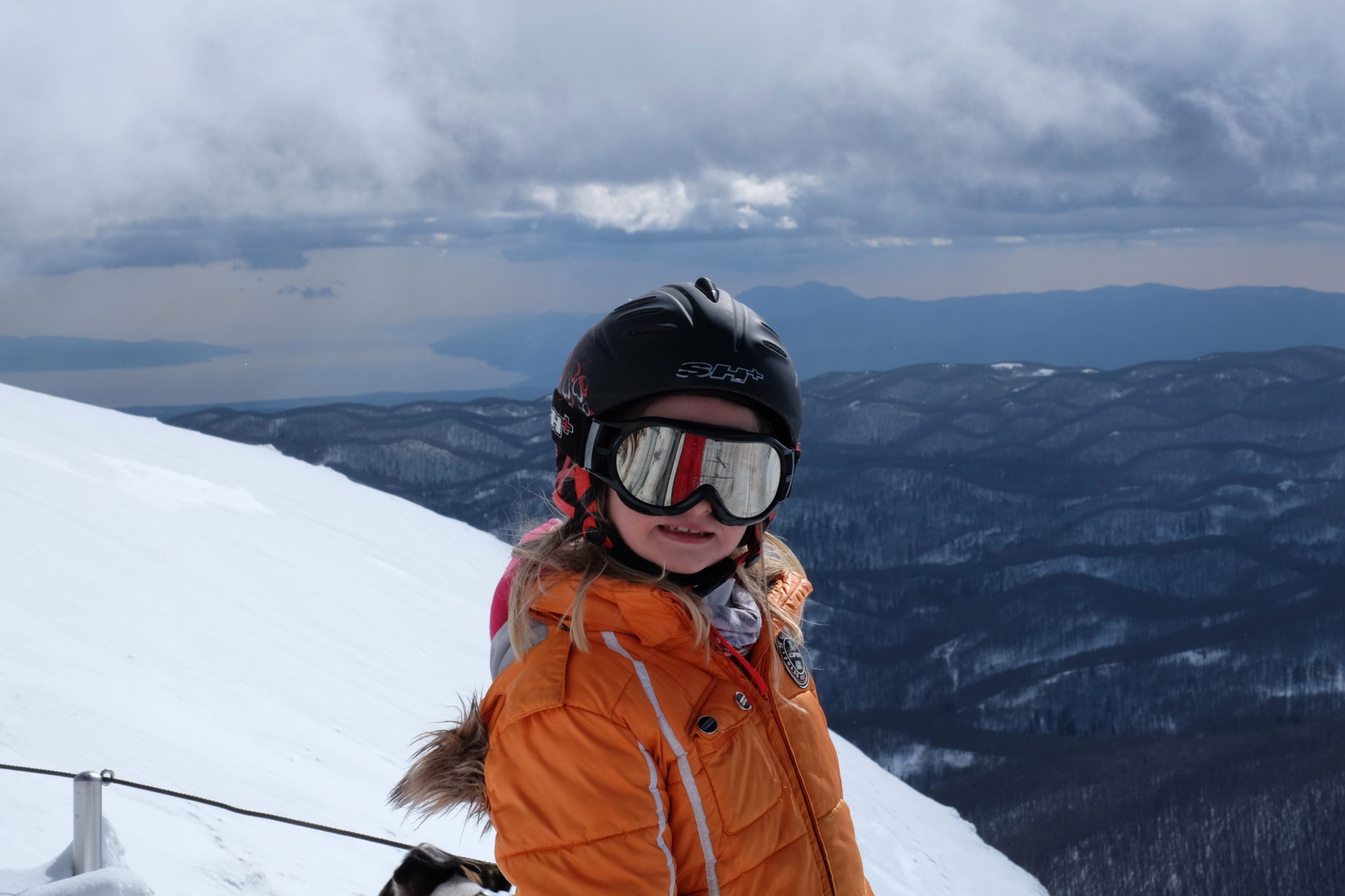 Watch our ski touring adventure on Snežnik from two years ago:
https://youtu.be/YLjaH1Bbzo4
Nevertheless, the thick fog at the top made our kiddo's ski touring challenge a bit unsafe, at least in the open top section. That's why we walked down the first part and switched to skis a few hundred meters down the trail. And then? Yee-haaaaw! 😀
Stay tuned for more outdoor adventures! Join fifty thousand Exploring Slovenia fans by liking us on Facebook, Twitter, and Instagram. If you enjoyed this story, sign up for the monthly exploringslovenia.com/blog newsletter. A handful selection of stories from Hiking and Climbing in Slovenia, delivered to your inbox every month.
Looking for a gorgeous tour in the mountains? Exploring Slovenia offers guided hiking and climbing tours!