Rolling hills, endless vineyards, pristine nature, generous and welcoming people, and good food. Now that I've really experienced the Krško region, spending there a weekend, I couldn't agree more. That place makes a surprisingly invigorating holiday spot.
In just two relaxing days, I walked through a virgin forest of tall oaks and fallen mossy trees. I walked along long vineyards, stretched across the hilly landscape of the Lower Sava region. I explored Medieval castles to learn about Trappist monks. I drank chocolate wine, and ate locally produced food that simply melts in the mouth. I was treated to local wine Cviček and home-made salami by friendly locals. I spent the night in a remote B&B in the midst of vineyards. And I drank a cup of tea in a hostel run by the ex-gold-medal Olympic athlete Primož Kozmus. Kind of awesome, right?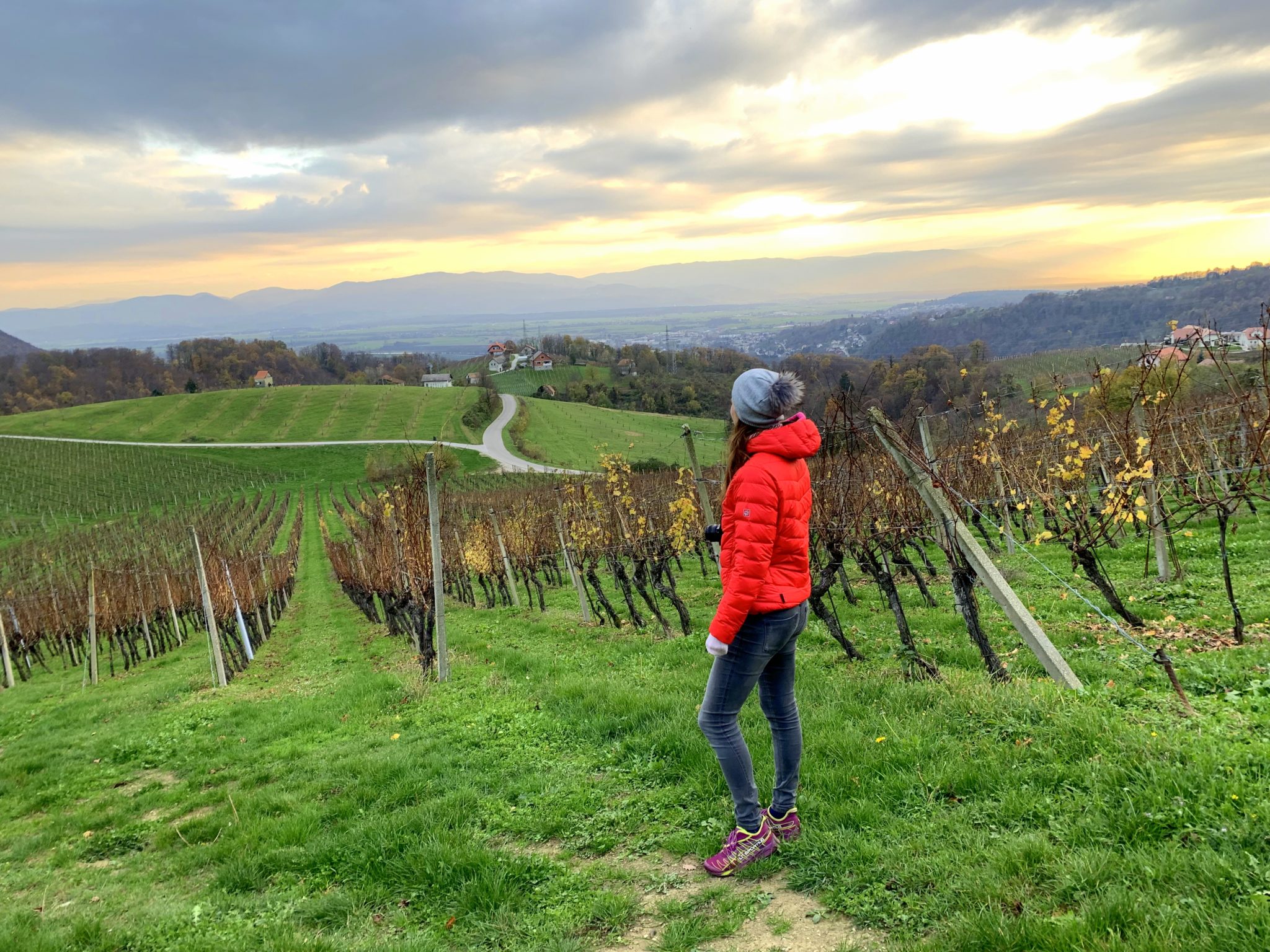 Old-Growth Krakov Forest
40 hectares in size and among the most important wetlands in Slovenia, the Krakov Forest is the only low-altitude preserved forest and the nesting choice for some forty endangered birds like the black stork and a few sorts of eagle, and other wildlife. Part of a larger 3,000 ha oak forest, the good news is you can take the 8-km Resslova Trail, which separates the preserved forest from its normally managed counterpart, and truly perceive the difference between the two. On one side of the trail, the ground is covered with huge decaying mossy trunks, while the living trees are tall and old, with the largest one measuring seven meters in girth, and estimated to be 350 years old – the Cvelbar Oak. On the other side, the forest is clean and the trees younger and thinner.
The virgin Krakov Forest was a real treat and easily my favorite bit of the two-day Krško adventure. Wild and pristine, it's supposed to be even more fascinating when it fills with water after longer periods of rain, making it almost impossible to pass due to the wet marshy ground.

"Č'bular" Onion Walk
As part of the Autumn Posavje Hiking Festival, holding organized hikes throughout the Posavje Region in crisp fall days, I took part in the 10-km Č'bular Walk on the so-called Onion Trail. It follows the historic trails of their great (…) grandmothers, who used to walk it in order to sell onions, the traditional sort grown only in Raka.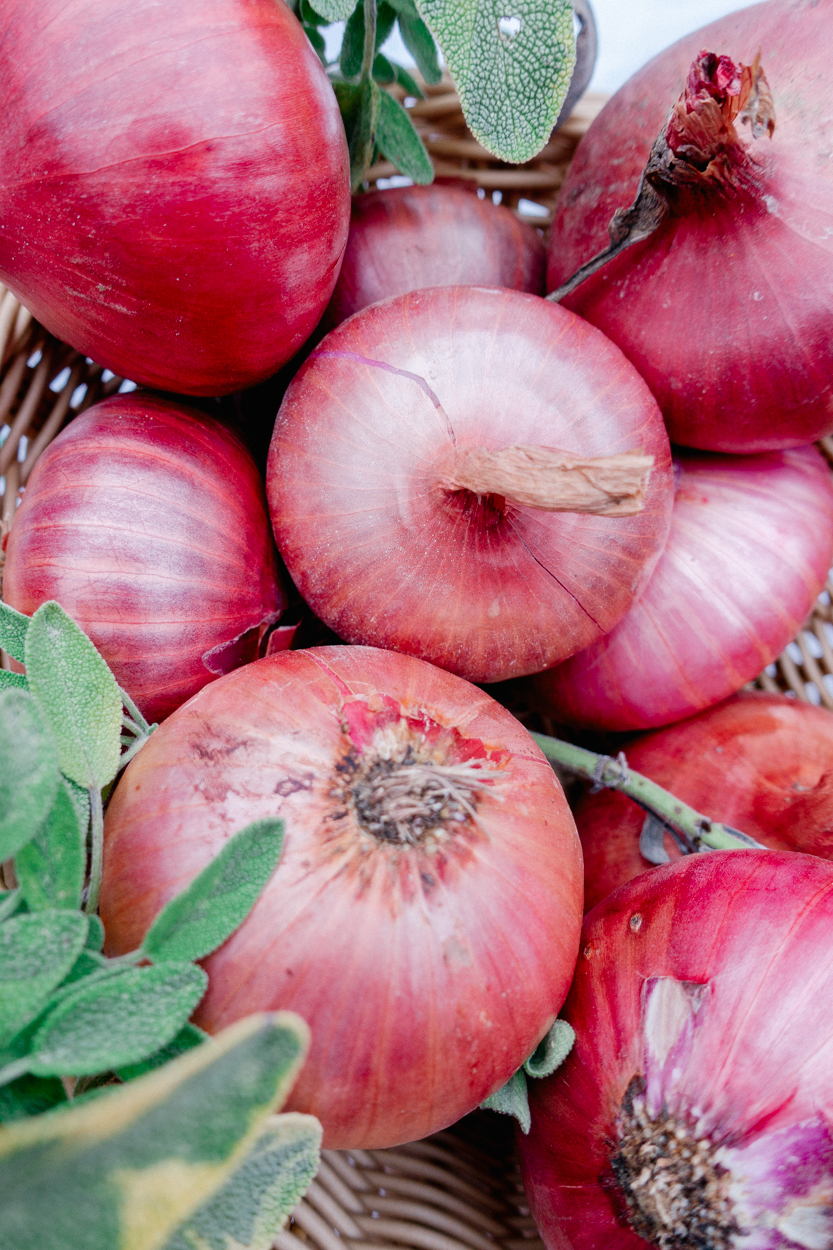 Since the trail passes the Old-Growth Krakov Forest and the Č'bular Walk has turned into an annual event over the past 17 years, it has supposedly witnessed anything from loads of snow to knee-deep mud, while the farmers along the trail are already accustomed to generously offering all participants home-made salami, cheese, bread, wine, tea, and cake. With such welcoming vibes, one doesn't question why over two hundred people participated in the walk on a freezing cloudy day!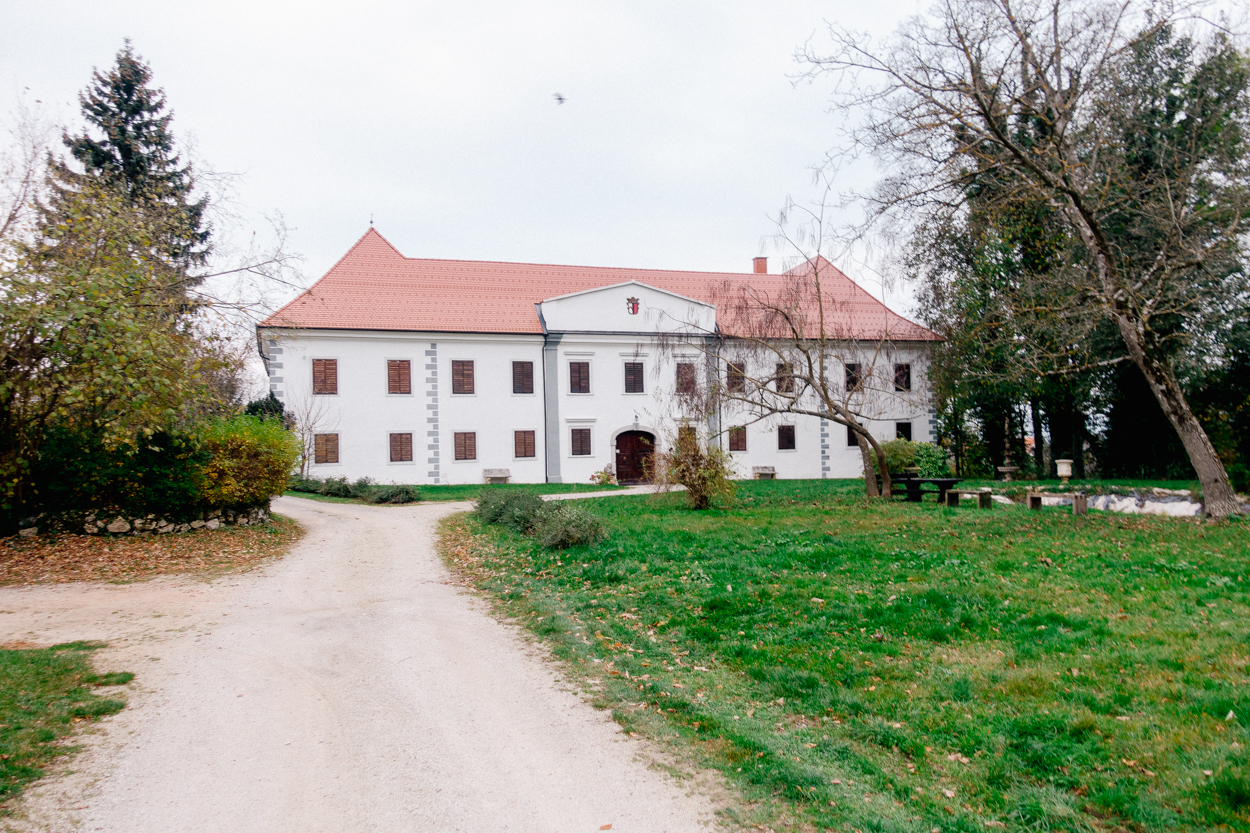 Grmada and Sremič Hike
At 488 m elevation, Grmada stands as the highest point of the Sremič Hill and is the preferred hiking and trail-running destination for the locals. My hike started in Brestanica, an old settlement of currently less than 1,000 inhabitants a few kilometers from Krško, followed a historic Trappists Trail through the forest up Sremič, where the monks kept their vineyards, then went along a scenic road up to Grmada, and down to the other side of the hill directly to a fine restaurant called Tri Lučke. Talk about a great way to end a wonderful hike!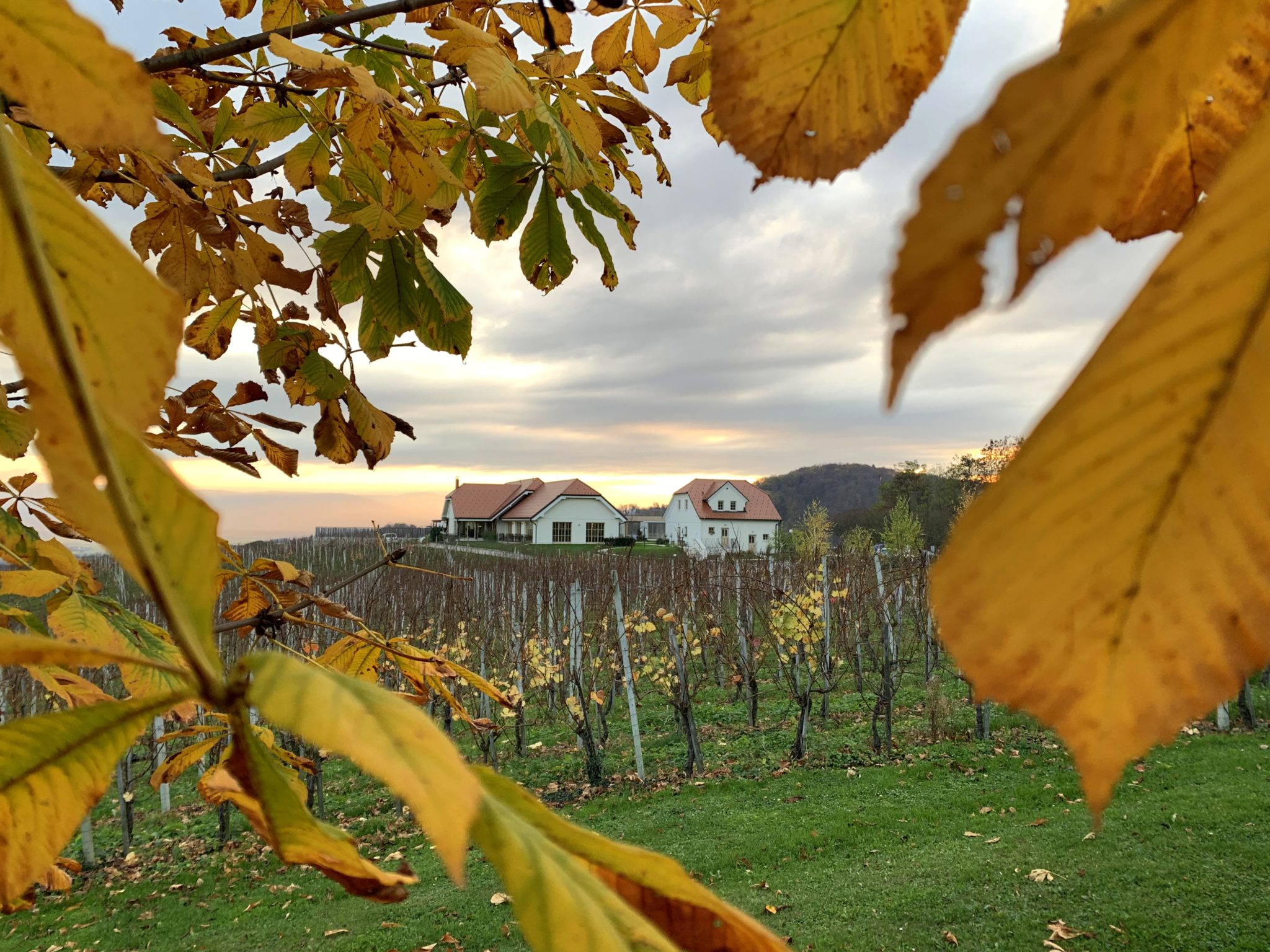 Rajhenburg Castle and Chocolate
Even if you're not into castles, you're going to love this one! Built in the 12th century, it was first run by important families and individuals like Archbishop Konrad of Salzburg. In 1881, Trappist monks from France took over the castle, bringing considerable progress to the castle and the surrounding area. While the monks lived an extremely modest life, not being allowed to communicate with each other except for using their hands, they made everything they needed by themselves (like wooden clogs and simple clothes), and were only allowed to treat themselves to some wine; their impact was huge. Their main products such as the Trappist cheese, Imperial chocolate and liqueur used to be sold Europe-wide, whereas the Trappist cheese brand sells in superstores even nowadays.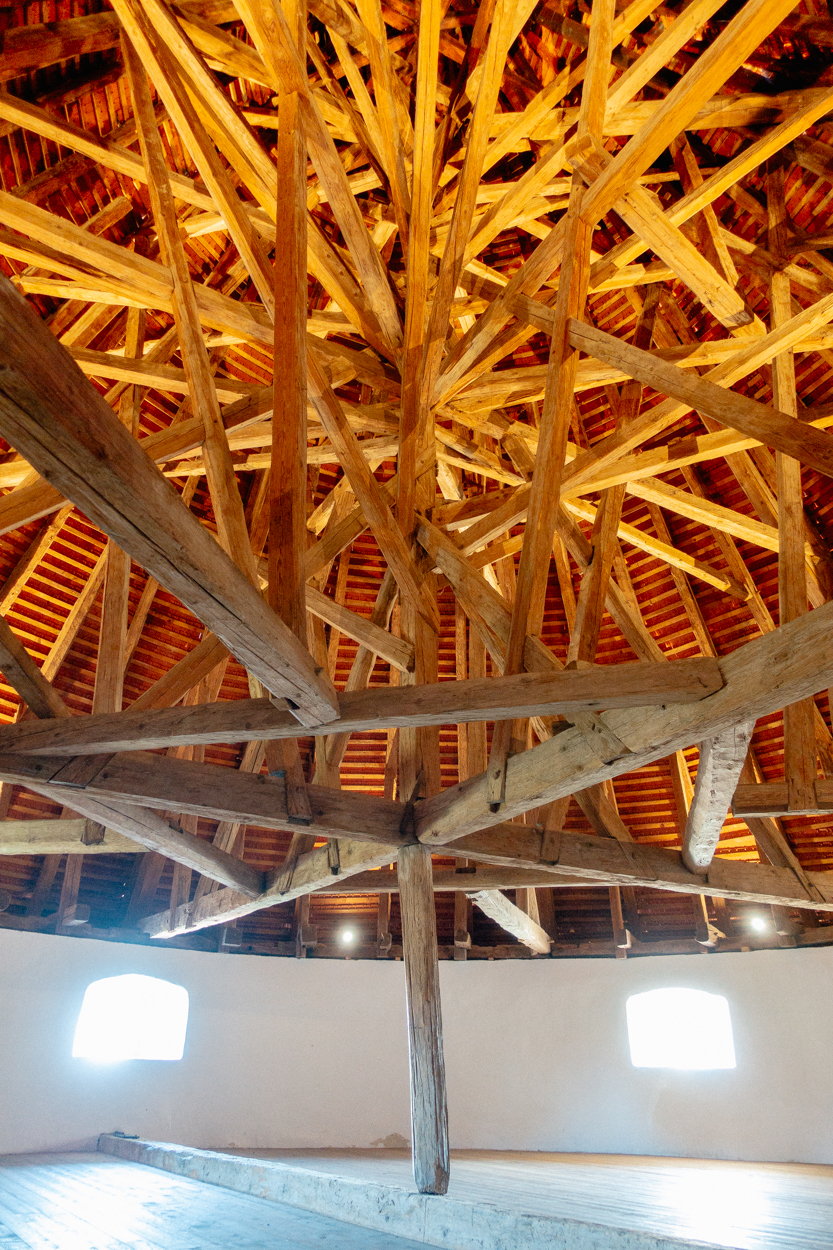 However, the Trappists were not only famous for their cheese, chocolate and liqueur, but also for adopting transformative innovations like the telephone and electricity years before the others. The first tractor introduced into the region? By Trappist monks, for sure!
Unfortunately, the German authorities took control over the castle in 1941 and transformed it into a deportation camp for Slovenes. From Rajhenburg Castle, about 65,000 Slovenes were deported out of the 80,000 altogether. Today, after a complete renovation a few years back, the castle goes well beyond a classic museum. Just to name a few, one can see contemporary exhibitions, concerts, have a traditional wedding, while they also organize workshops for schools.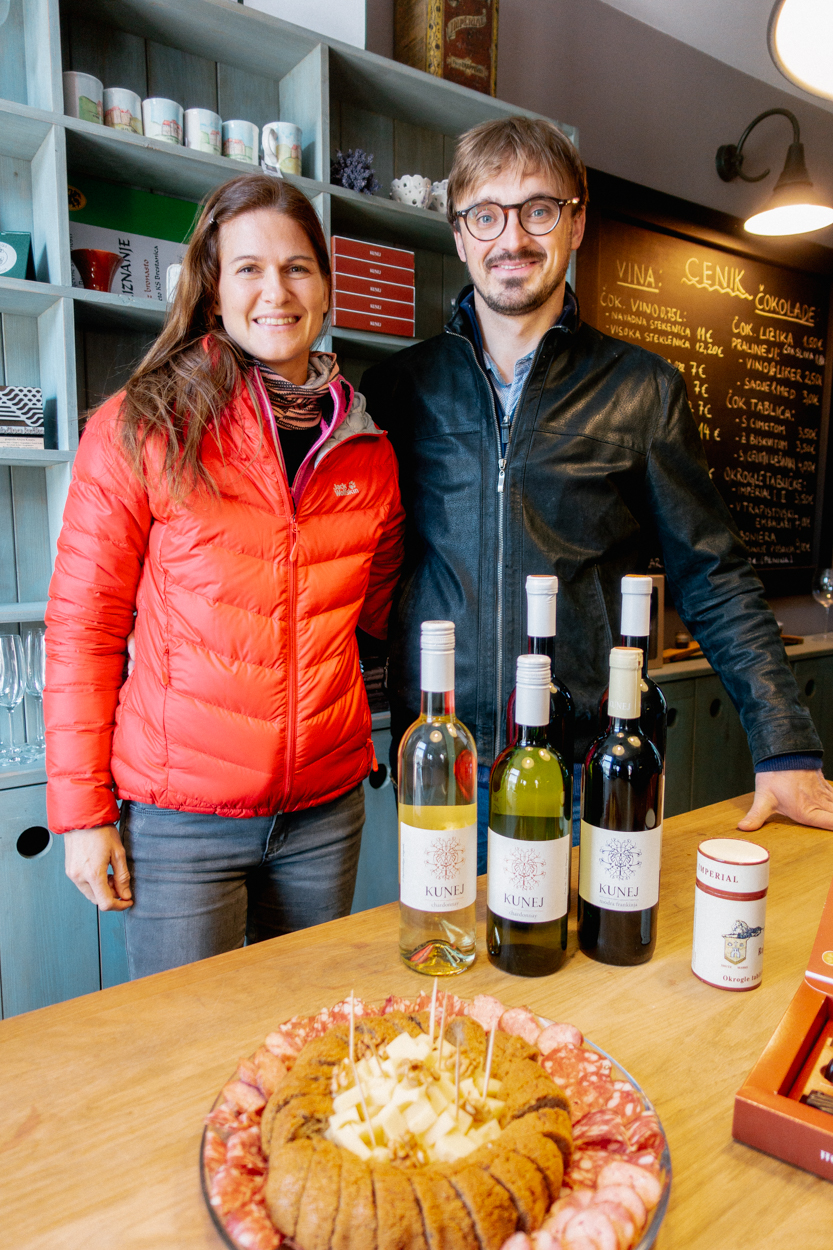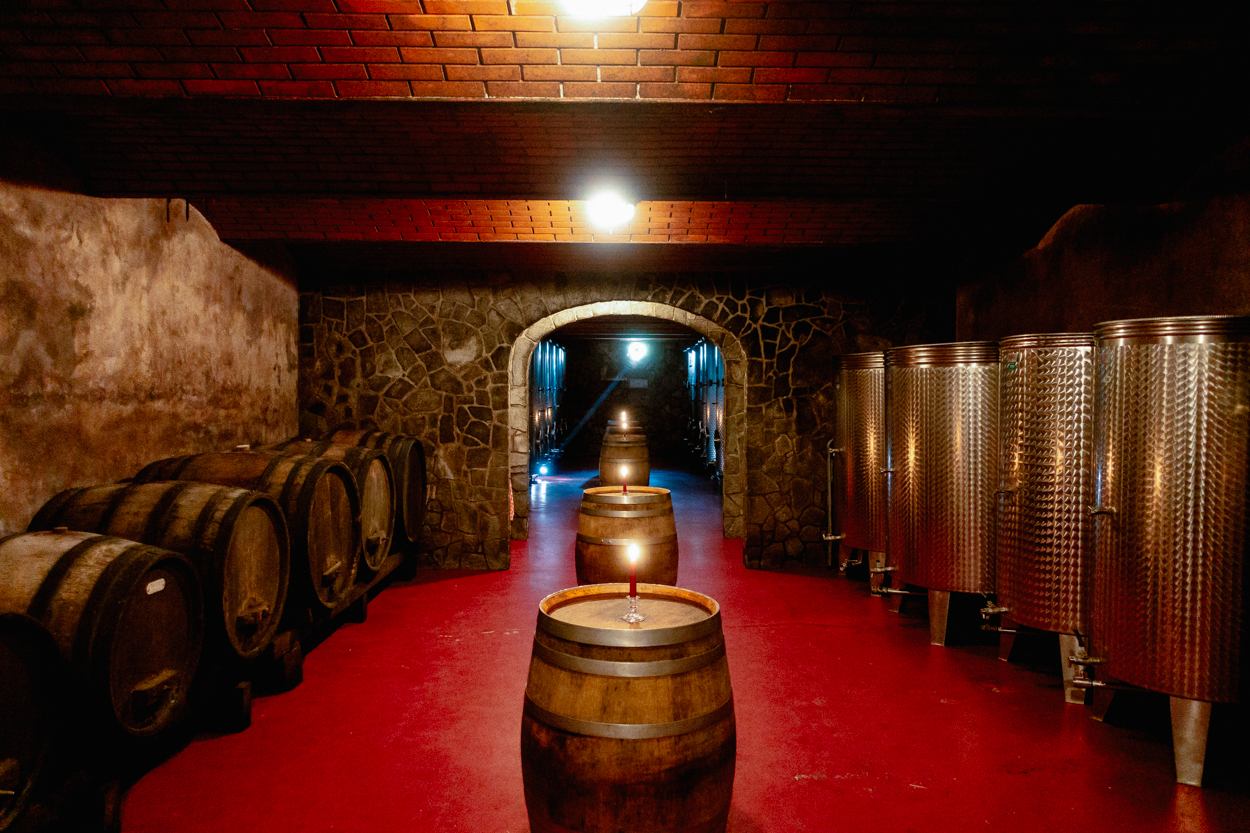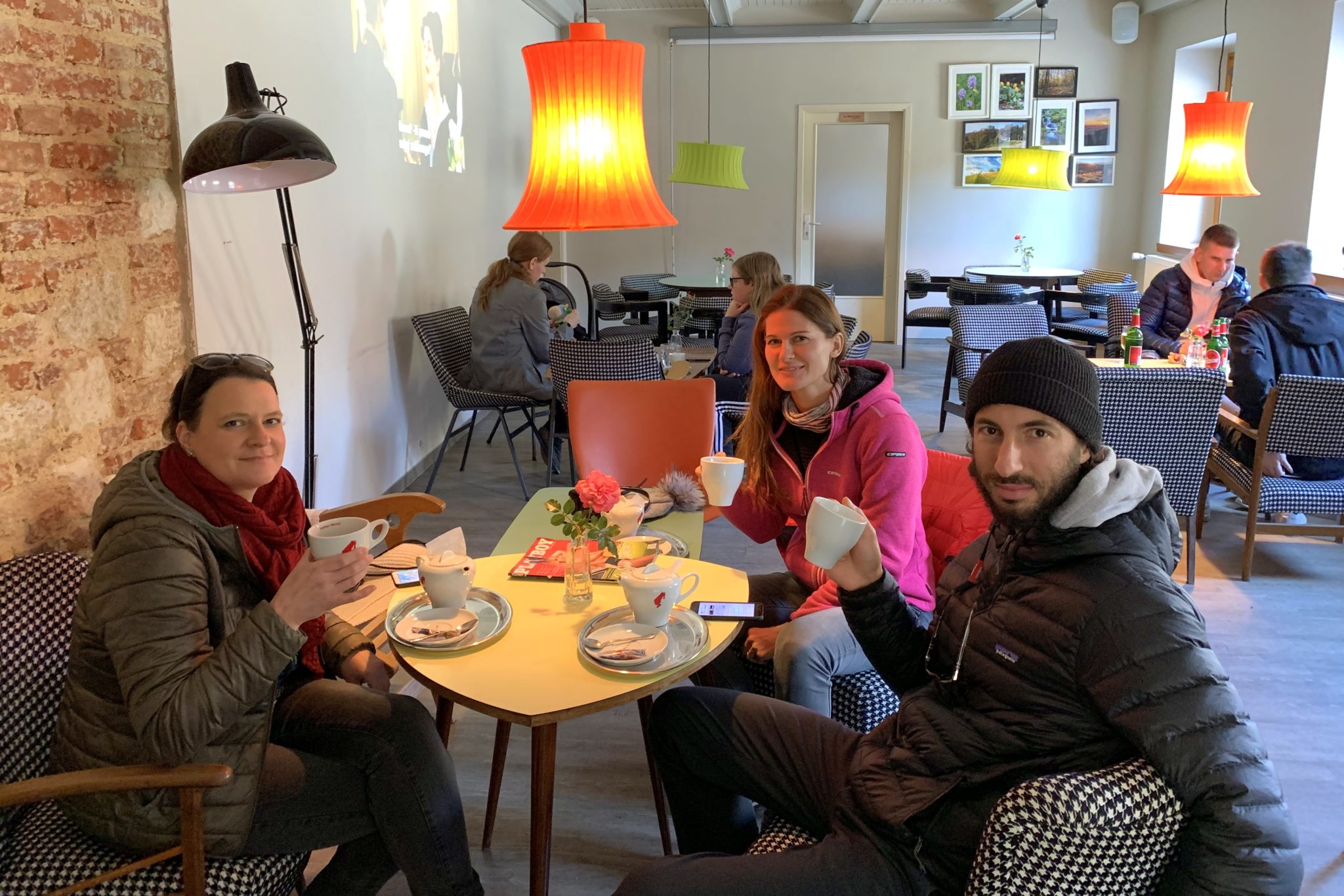 All in all, Krško was a treat! Packed with history and placed in a unique landscape of untouched forests and green rolling hills, it is a must to visit and explore the thousand things they have to offer. Treat yourself to a fun outdoor weekend, try the local delicacies, do the Onion Walk, or, even better, join the upcoming Cviček Walk from Raka on St. Nicholas. Enjoy it!
Stay tuned for more outdoor adventures! Join sixty thousand Exploring Slovenia fans by liking us on Facebook, Twitter, and Instagram. If you enjoyed this story, sign up for the monthly exploringslovenia.com/blog newsletter. A handful selection of stories from Hiking and Climbing in Slovenia, delivered to your inbox every month.
Looking for a gorgeous tour in the mountains? Exploring Slovenia offers guided hiking and climbing tours!