Hurtling over cliffs, narrow gorges, and mysterious mists lingering in the thick tall forest now dressed in spectacular autumn hues, the waterfalls around Kranjska Gora tend to be most spectacular particularly during the rainy months in the fall. The most fascinating falls in the area, the Peričnik Fall and Martuljek Falls, make a perfect daily trip either in moody weather or sunshine.
For more hiking ideas around Kranjska Gora, you are welcome to read Colors of the fall around Kranjska Gora: Trupejevo Poldne and Sleme


Peričnik Falls
On a rainy Monday morning I drove up to the parking lot below the favored waterfalls at the beginning of Vrata Valley, a 10-kilometer Alpine valley stretching from Mojstrana to the very heart of the Julian Alps and Triglav National Park, Mt. Triglav itself. The slight rain must have warded off the usually eager pack of tourists since the parking lot was completely empty and I was the only visitor at the beautiful Peričnik Waterfalls. Highly unusual for what may be the best-known falls in Slovenia!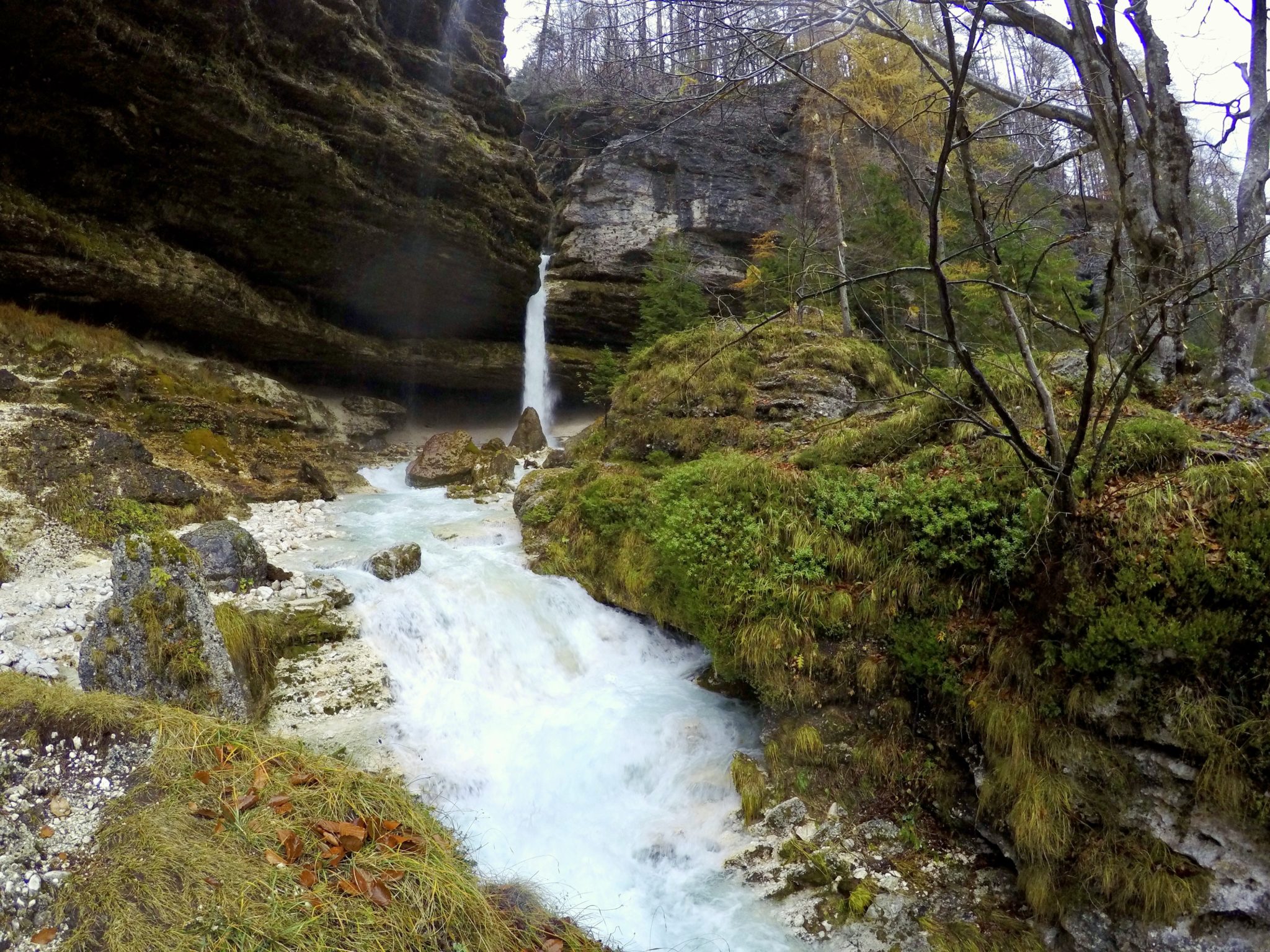 I hurried up a steep slope, first to the smaller 16-meter Upper Peričnik Fall, then to the 52-meter tall Lower Peričnik Fall, passed the stream underneath high cliffs behind the waterfall, and hiked down the slope on the other side of the falls. Altogether it's an hour-long hike with lengthy photo stops included.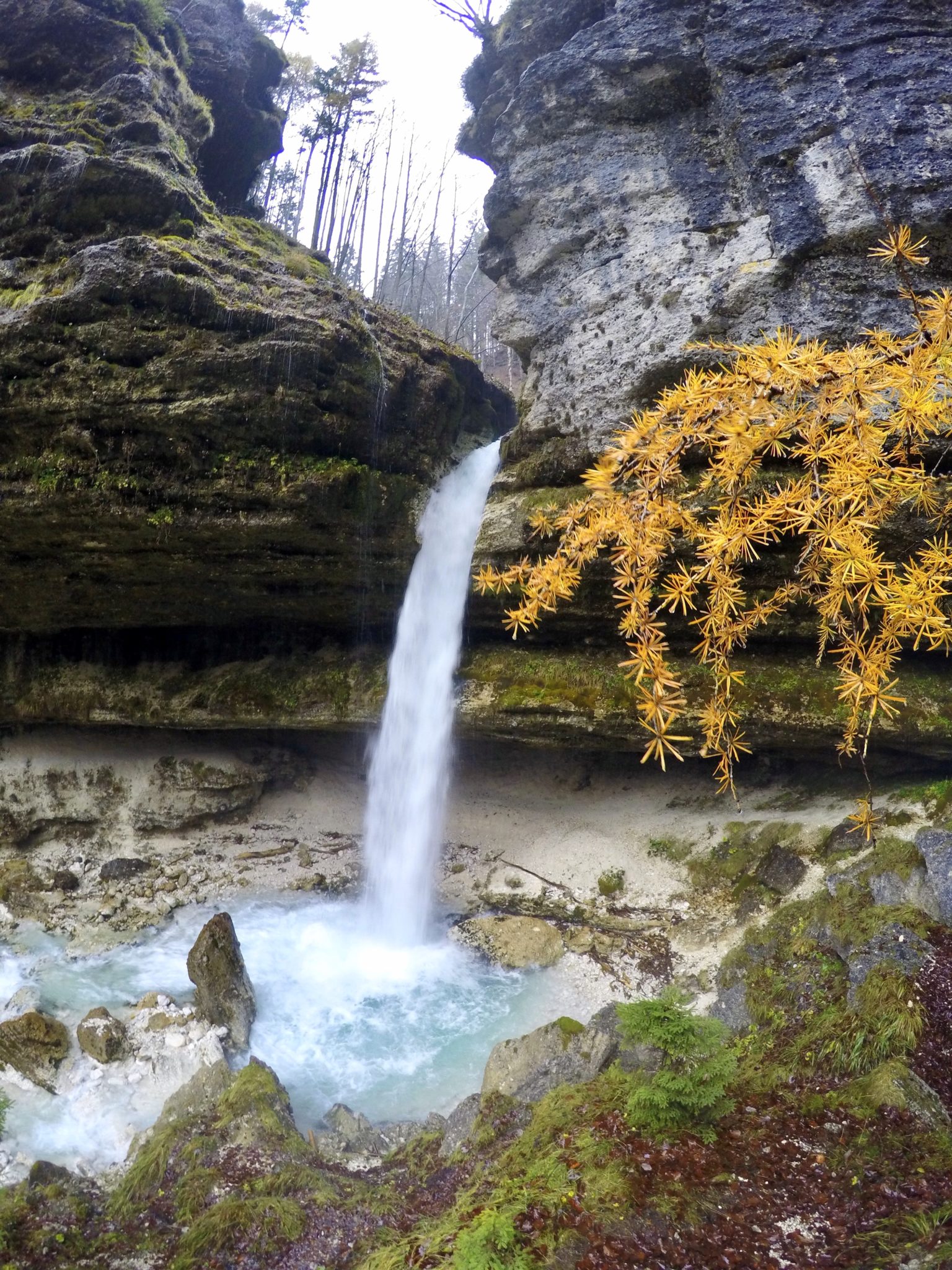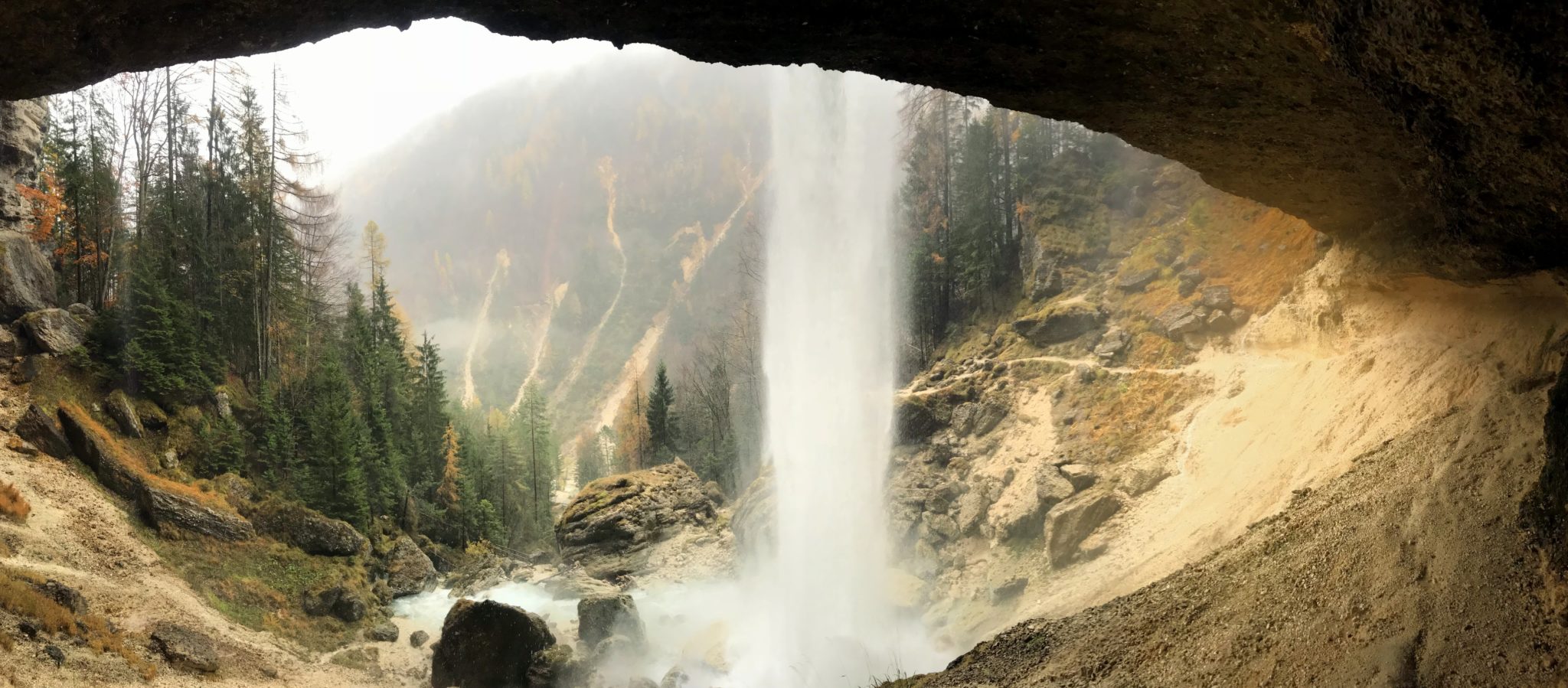 Martuljek Falls
Located just 4 km from Kranjska Gora and 9 km from Mojstrana, the Martuljek Falls are among the tallest waterfalls in Slovenia. At 1,250 m, the Upper Fall cascades a hundred meters down, then a couple of hundred meters below the Lower Fall first drops 29 meters and then plunges down another 25 meters in interconnected smaller drops, while the wild-water stream gushes down the 350-meter long and 100-meter tall canyon before it finally reaches the valley.
In spring, snowmelt increases the flow of the iconic Martuljek Waterfalls, located right in the heart of the Martuljek mountain group in Triglav National Park. Yet in autumn, after long periods of rain, it seems as if the whole forest around the falls comes to life as well with all newly emerging small wild streams gushing down the mossy green slopes beneath the towering mountains.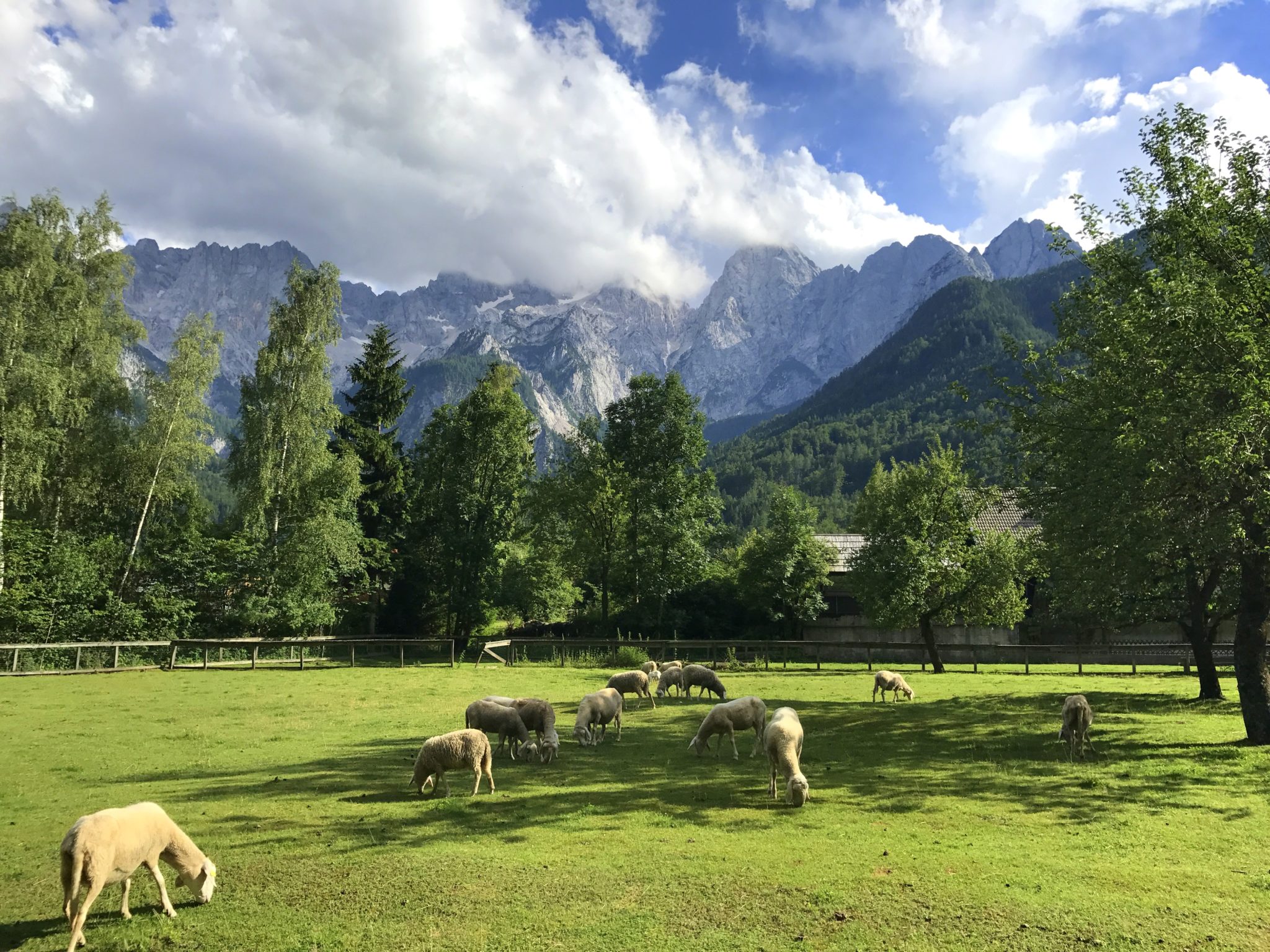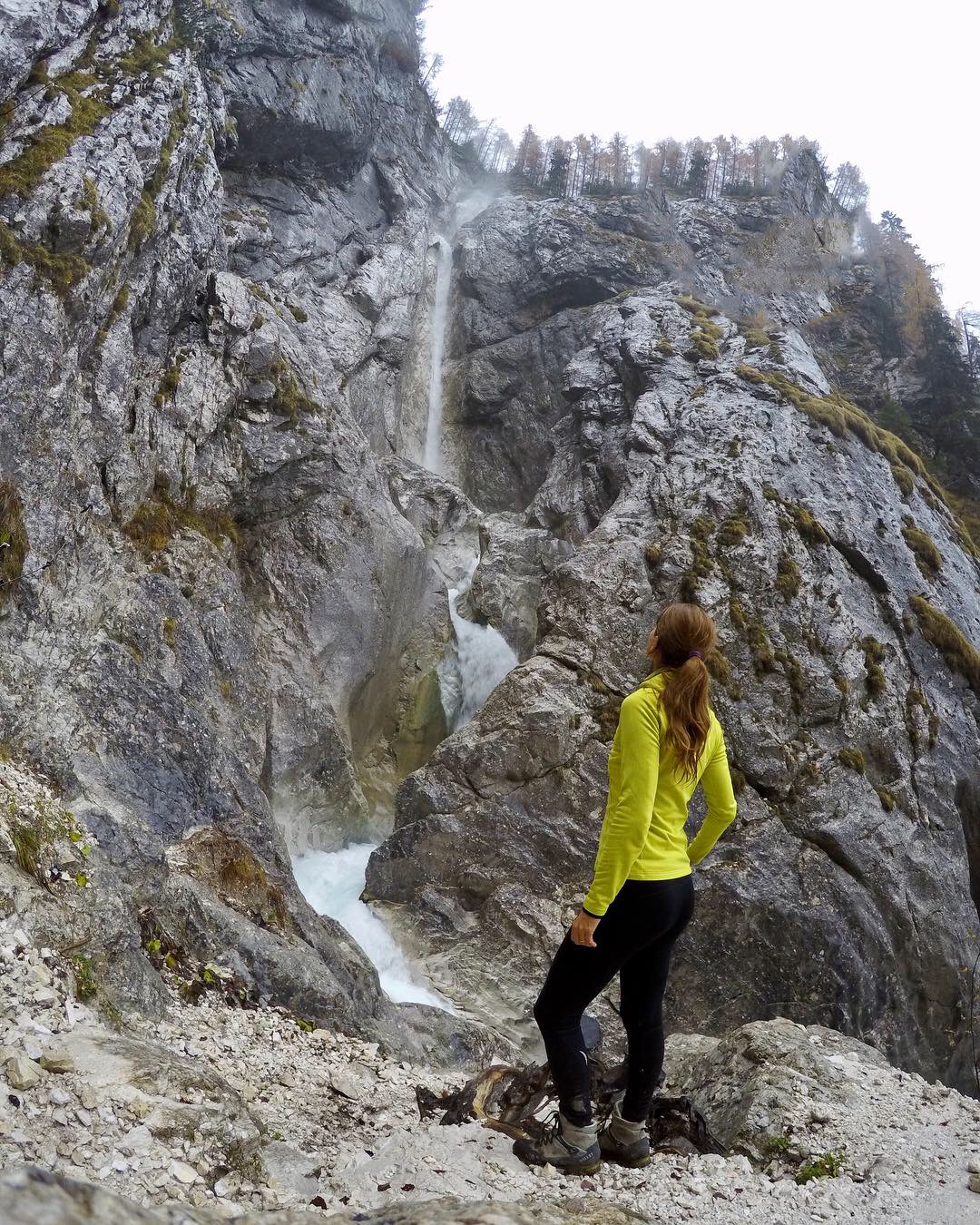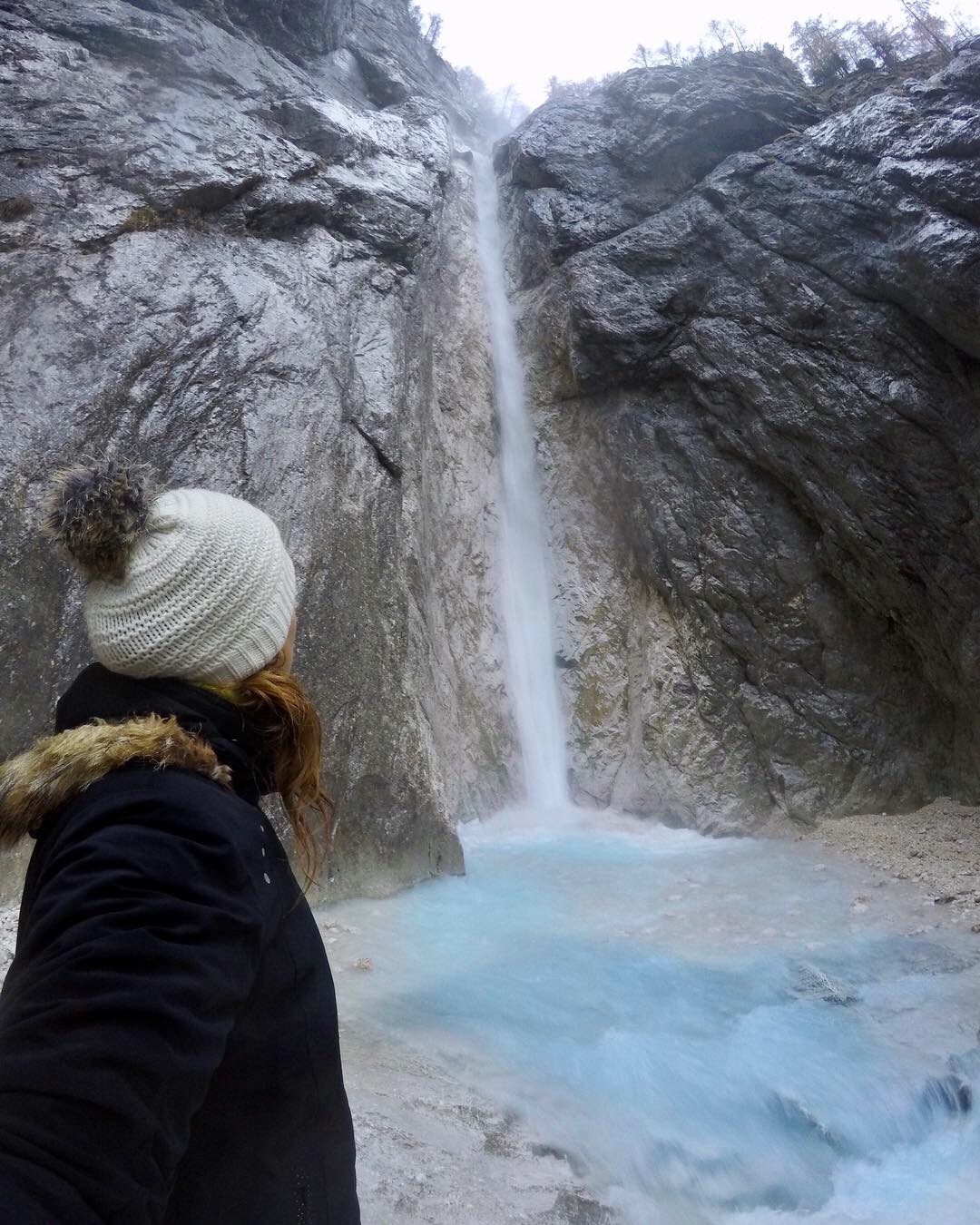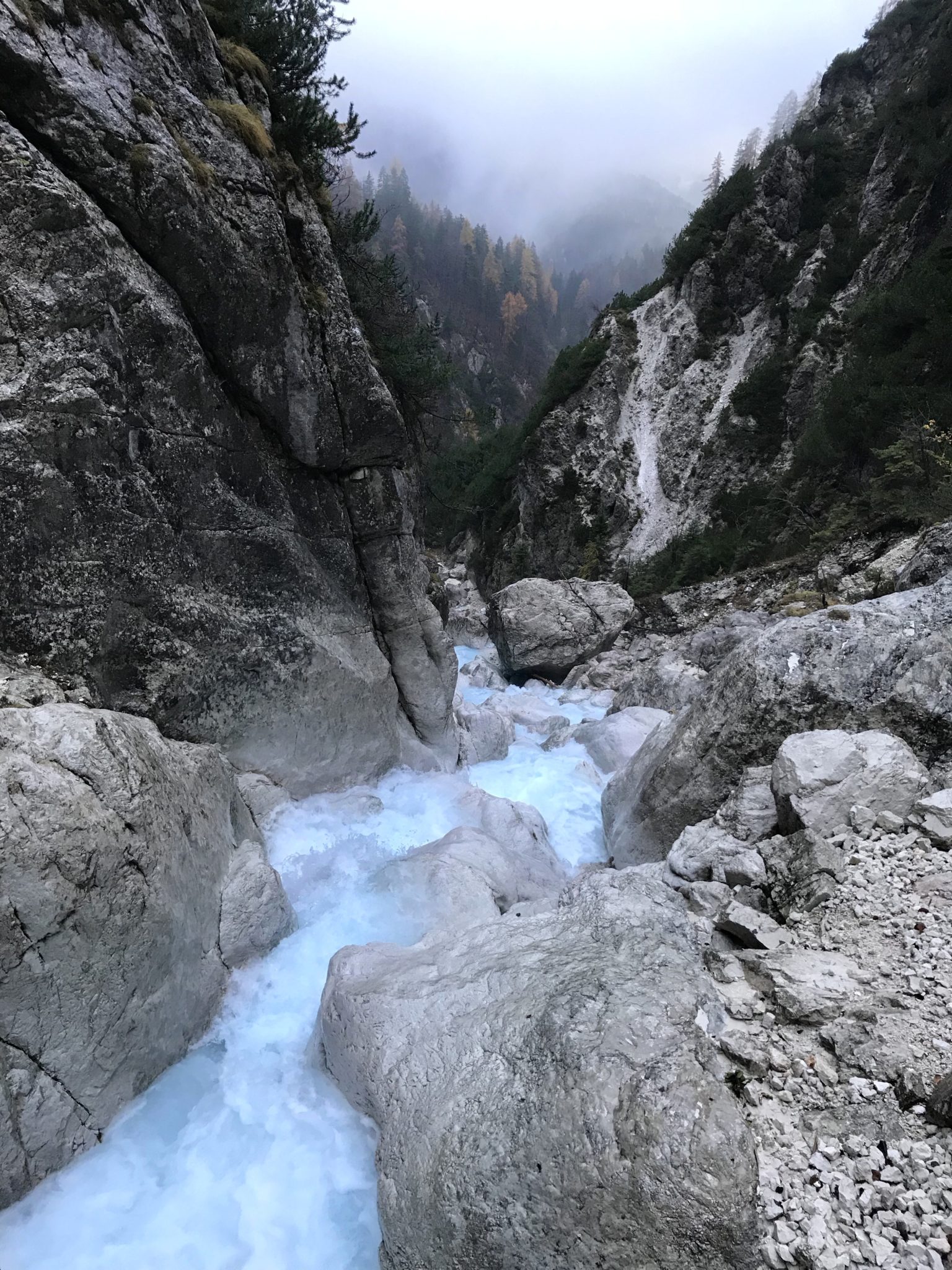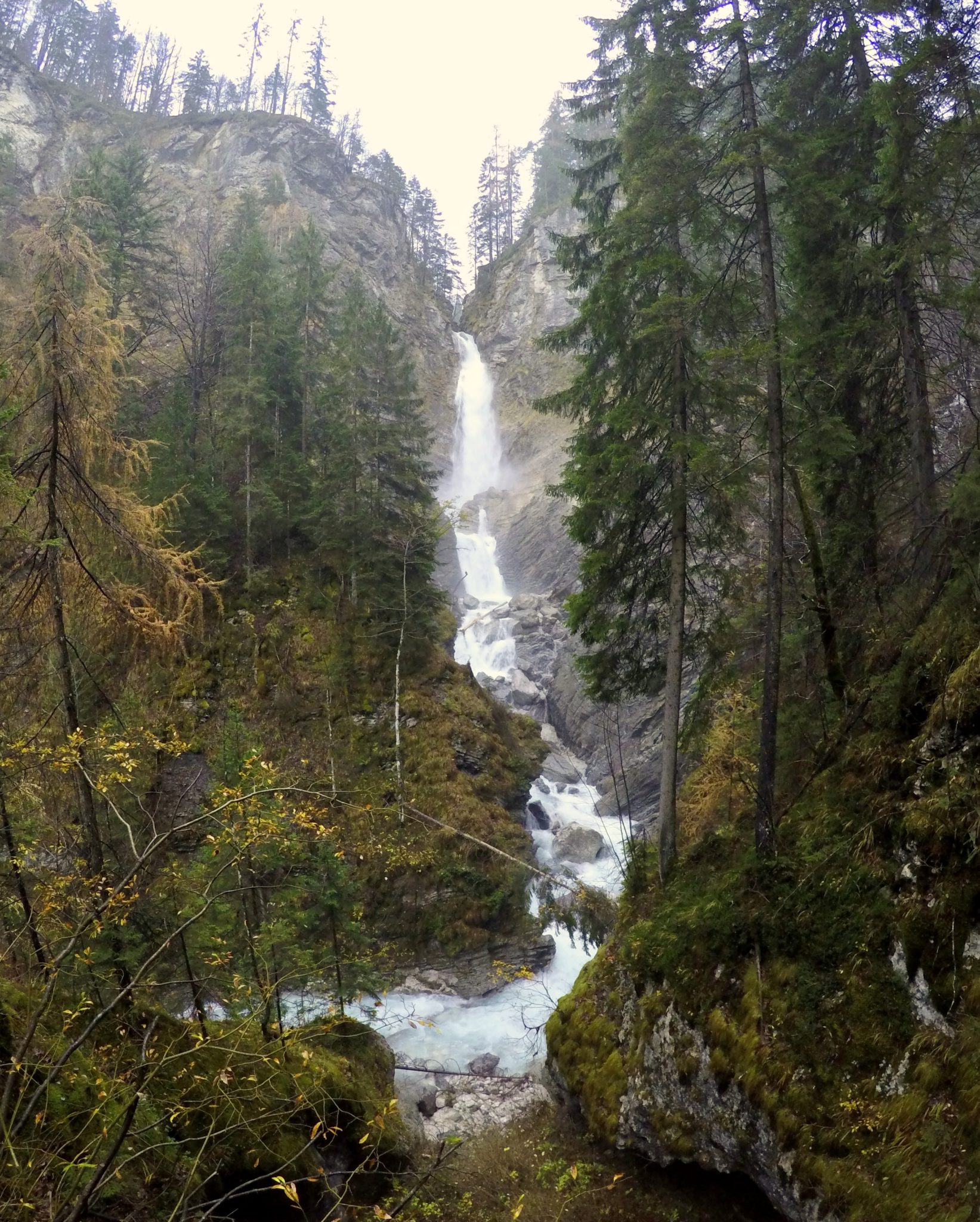 Stay tuned for more outdoor adventures! Join sixty thousand Exploring Slovenia fans by liking us on Facebook, Twitter, and Instagram. If you enjoyed this story, sign up for the monthly exploringslovenia.com/blog newsletter. A handful selection of stories from Hiking and Climbing in Slovenia, delivered to your inbox every month.
Looking for a gorgeous tour in the mountains? Exploring Slovenia offers guided hiking and climbing tours!