It's nice to have a favorite mountain. Cozy, even. Having outgrown a mere physical activity, its visits resemble more to active social events since you meet the same people every day, while also the trail seems like an old friend with its same familiar challenges on every single step. The half-an-hour standard timing makes Mt. Šmarna gora a favorite daily excerise not only for me, but also for others living in Ljubljana or somewhere nearby. If I usually prefer late afternoon hikes, I decided today to trade those for an early sunrise ascent. It was worth it.



A private small group of about twenty sunrise hunters slowly gathered on the top, some resting in simple wooden recliners, some sipping the tasty Ledineks' tea, but all waiting for the right moment.
As soon as the sun appeared on the horizon, each and every member of the sunrise hunting clan pulled out their phone and started taking pictures of the stunning panorama. Indeed, it truly was beautiful, absorbing and calm.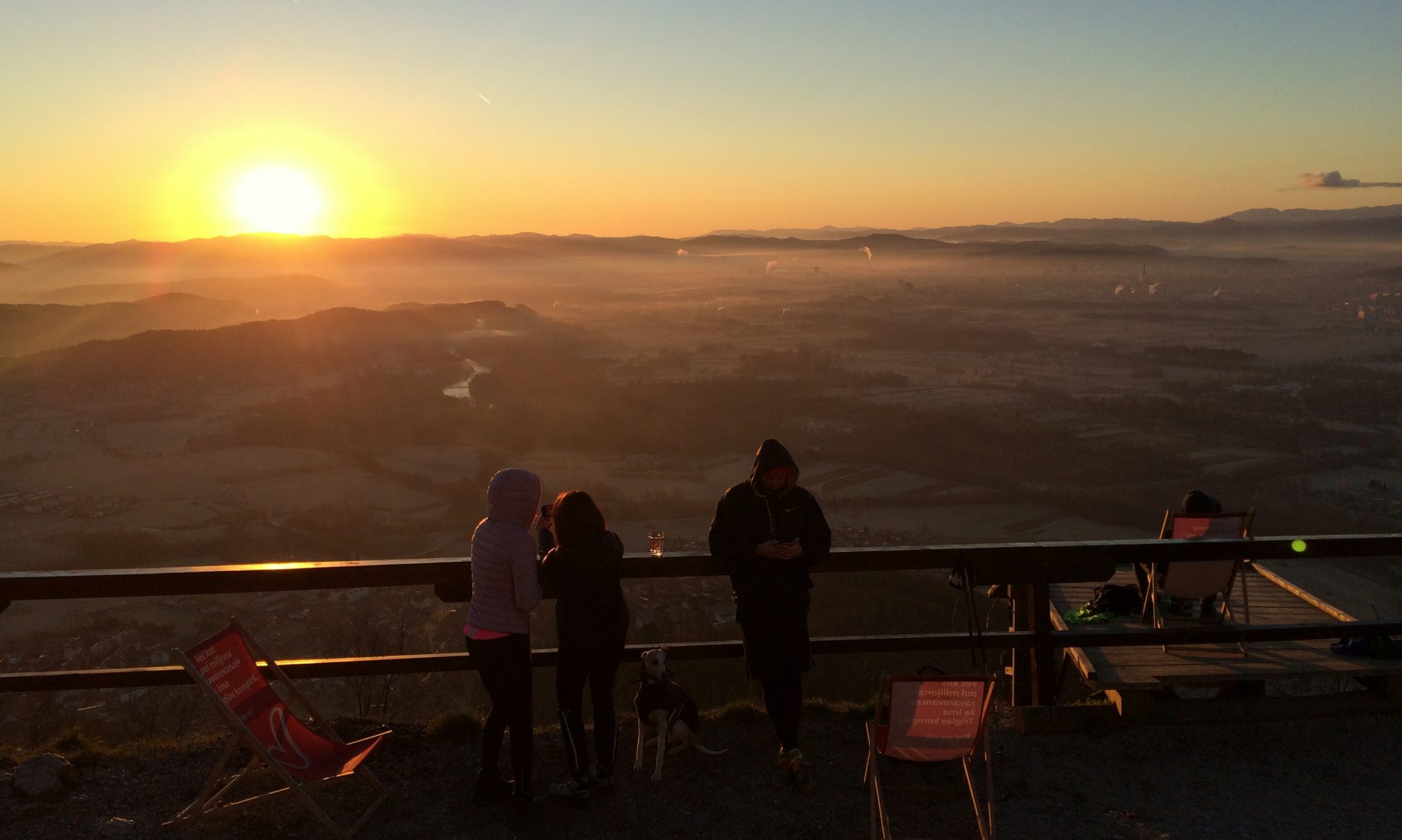 As they say, once you experience the sunrise on a mountain, you can't get back to the afternoon exodus. They just might be right.