Known for endless fields of wild white daffodils, Mt. Golica is particularly popular in late April and early May. In fact, I fully subscribe to the April visits, and, guilty as charged, have never hiked it in another month before. This time, though, I was too early for the daffodils, but was compensated with equally incredible views of not only Slovenia and Triglav, but as far as Austria's Grossglockner.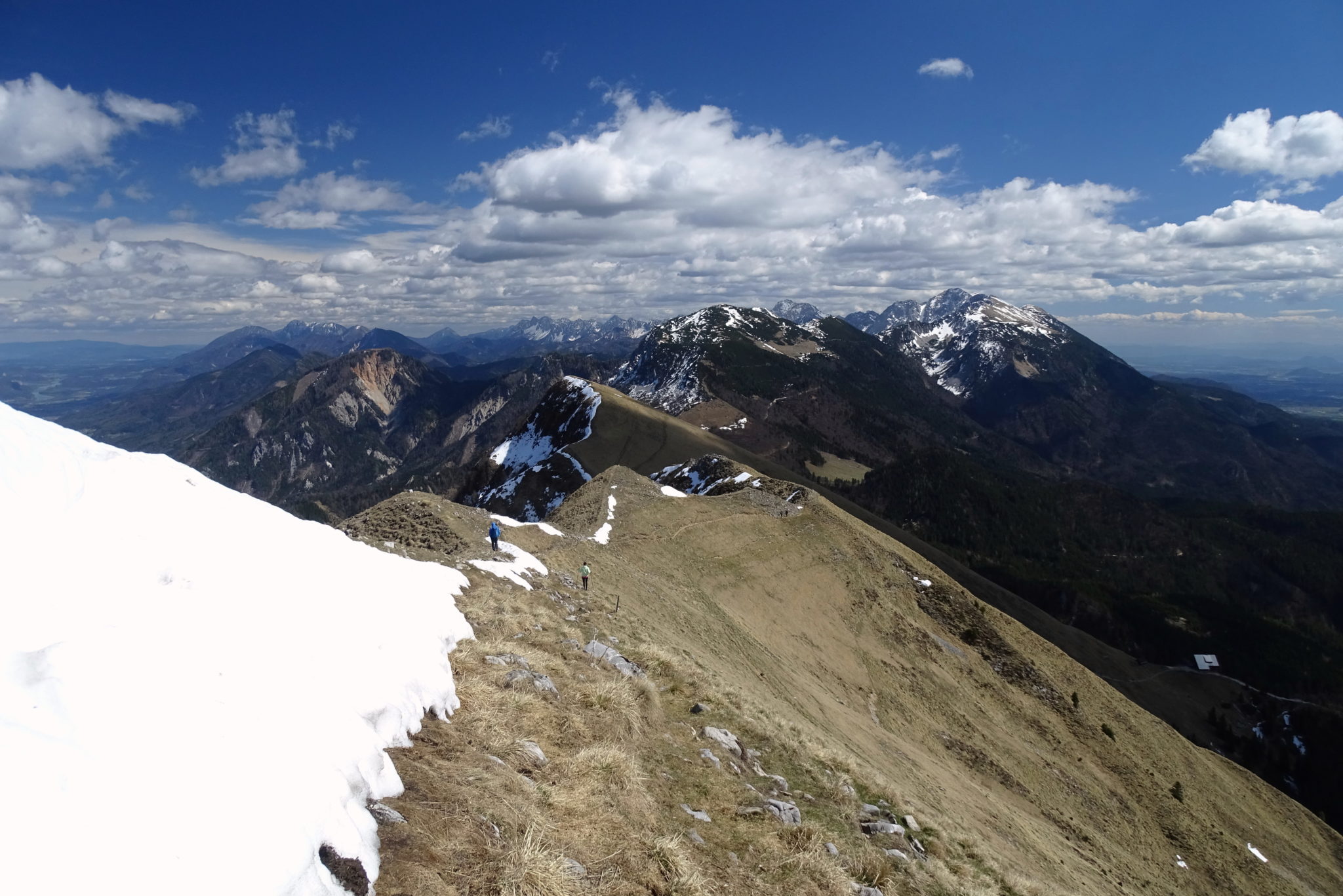 There's no such thing as a perfect hike, is there? My husband and I had been planning alone time in the mountains for quite some time and penciled in the past weekend for Kredarica and possibly Triglav. As the date grew closer we looked at our calendar, and with my wisdom tooth out a week before, we sadly changed the plans. We opted for a much easier hike to Mt. Golica instead, which with its 855 meters of elevation gain seemed like a better manageable option, yet not even close as thrilling as Triglav. A bit reluctant, we immersed ourselves in a new adventure.


We hit the dusty trail at noon. At first, walking up a winding path through a forest, a part of it beside a small creek with refreshing spring water, then picking up the pace through a steeper climb, and finally breaking the tree line below the Golica Hut. Once past the tree line, we knew the views can be epic on a clear day, but with ocean-blue skies and fluffy white clouds the views turned out beyond epic. No kidding.

Feeling at the top of our tiny world, we lay down on soft grass enjoying our first mountain adventure in the long anticipated warm sun. In fact, we rested so long that we became quite comfortable in the sunshine. It was nice and warm, we had snacks, birds were circling above; why did we need to hike any further?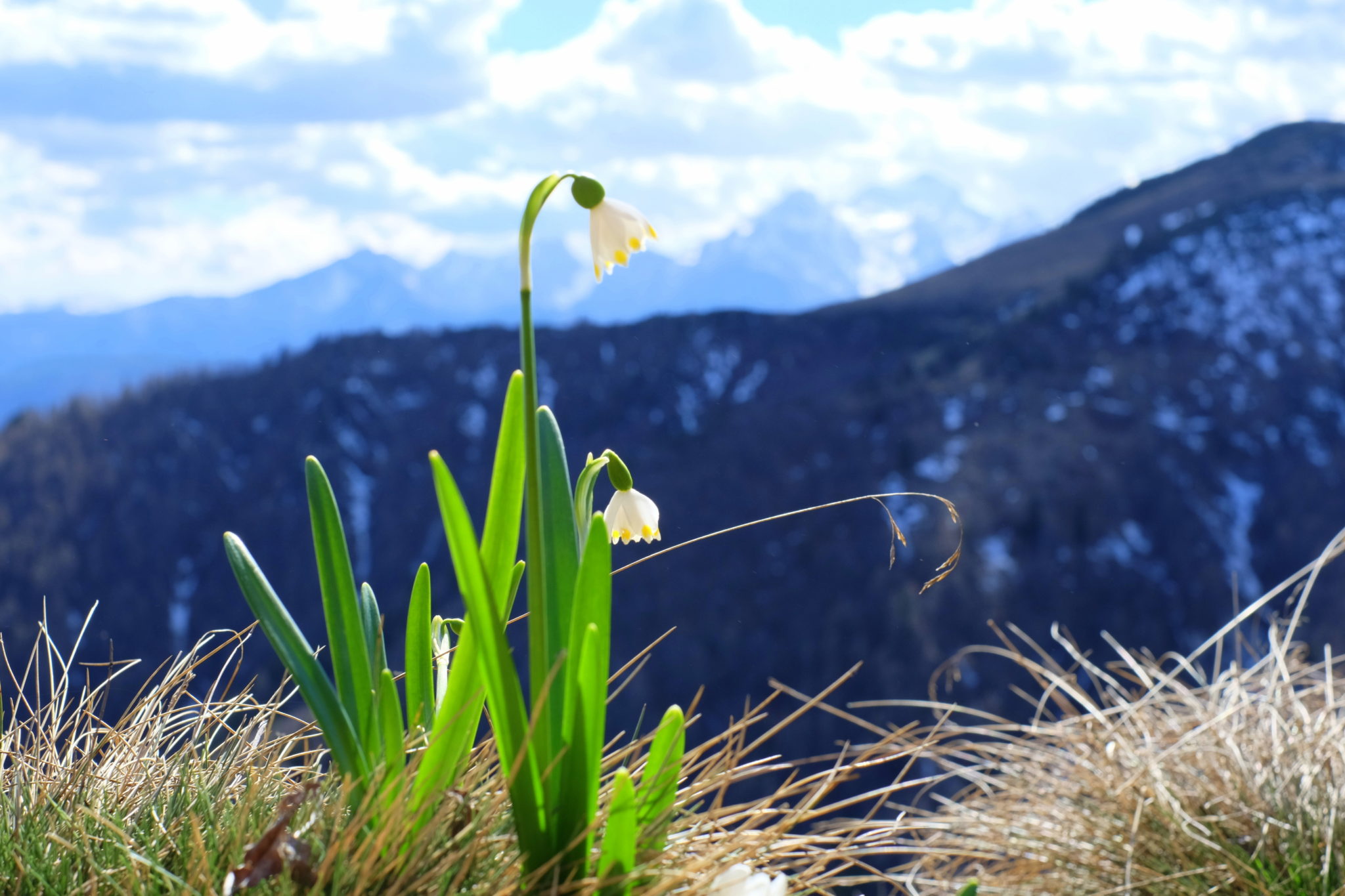 As much as we had felt reluctant to start our hike to the summit of Golica, it eventually turned out even more agonizing to call it a day and go back down. After a snug break, we finally agreed to spice up our return with a round route towards Jekljevo Sedlo, one of the first spots to enjoy blooming daffodils, then to cross the mountain a few hundred meters below the top to head for the Golica Hut again, and finally take the classic route down to our car.
Anyway, Golica is blooming right now; it's a bit too early for daffodils, but there are other wild flowers just as beautiful. I've got a good feeling, though, it won't be long until beautiful white daffodils start coming into flower. Mark your calendar for the next weekend and prepare for an amazing day in the mountains as Golica might hit you as a total surprise, daffodils or no daffodils. Enjoy it!
Stay tuned for more outdoor adventures! Follow us on Facebook, Twitter, Instagram, Youtube and subscribe to the feed.