Spring too often seems to take its time arriving in the Slovenian Alps. But when it does turn up, it creates otherworldly scenery spreading wildflower colors everywhere. While in May you can find glorious spring practically everywhere at different elevation, there are a few spots particularly famous for their blooming flowers. Yes, I've written about Velika Planina and Golica already, but here is yet another beautiful flower hike, which against all odds isn't crowded at all.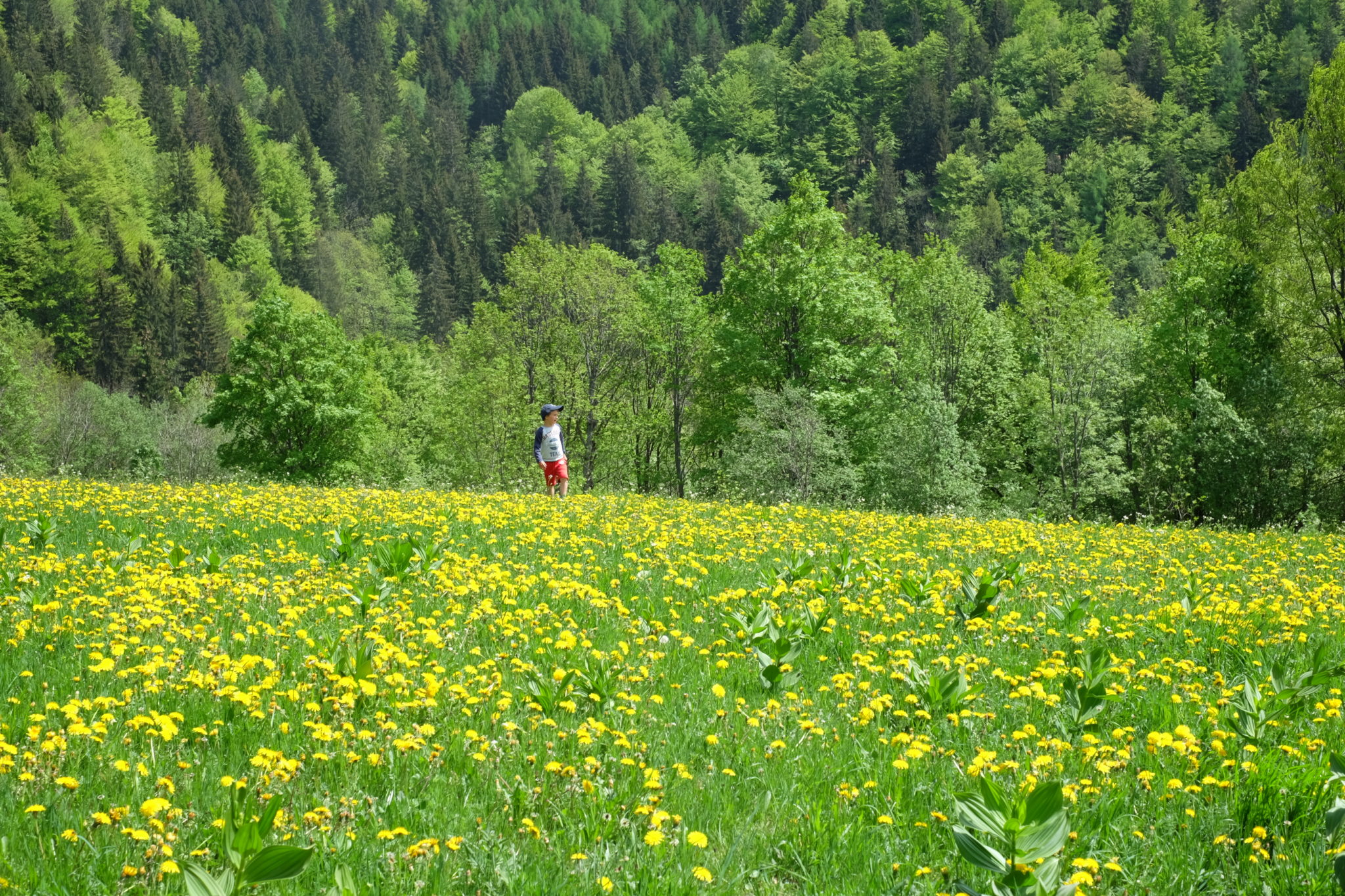 Even though spectacular carpets of purple crocuses on Velika Planina from a few weeks ago are probably slowly saying goodbye for this year, spring in the mountains is far from over. White daffodils are actually just beginning to turn up at higher elevation in the Karawanks. Even though Golica is the most famous for its daffodils, its less visited neighbor to the West, Mt. Dovška Baba, 1,891 m, grows long fields of the white flowers as well. Particularly on Planina Dovška Rožca, a plateau below the peak, whose name itself implies growing flowers (Eng. Flower Plateau).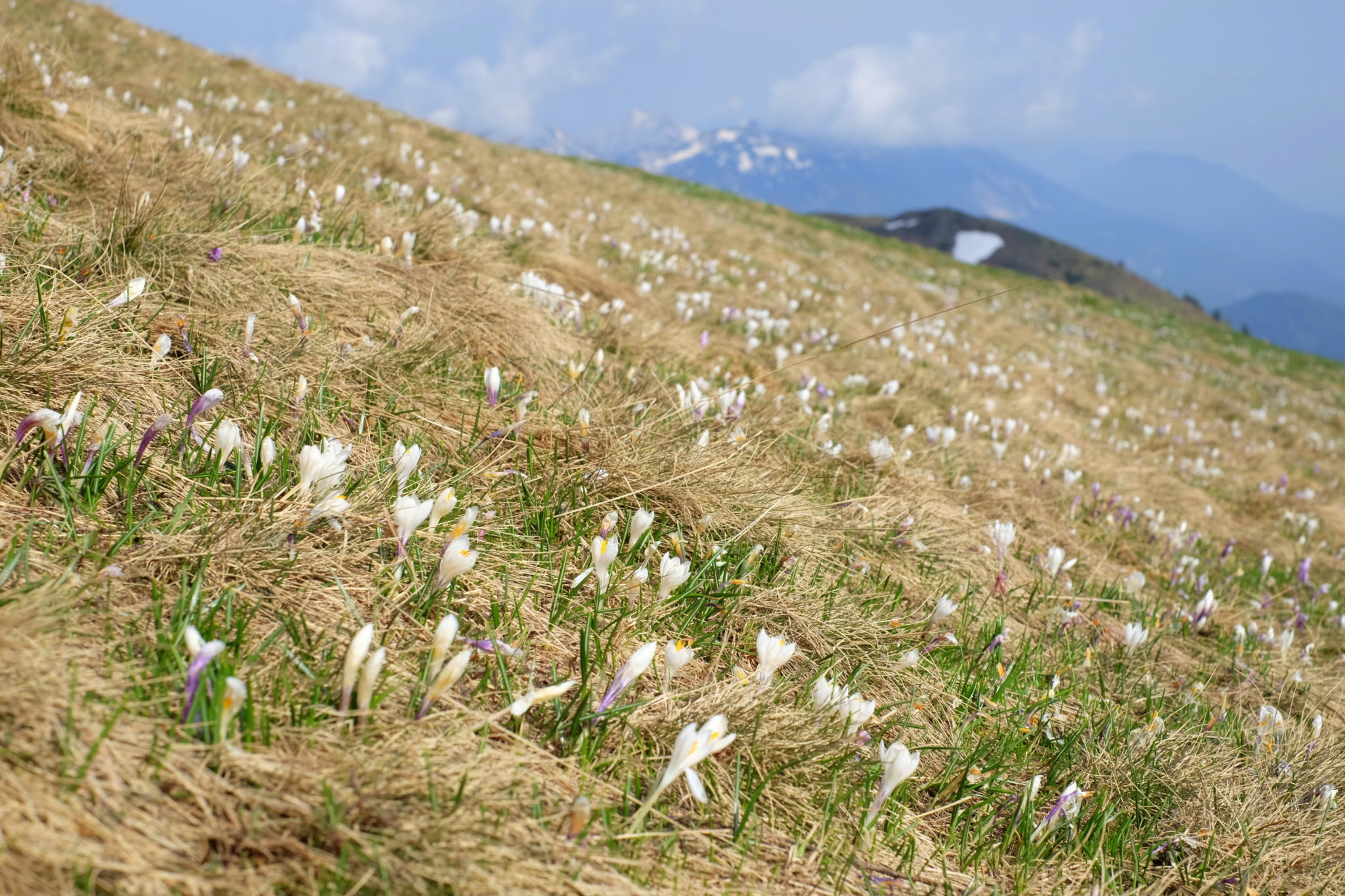 Arriving at the trailhead
There are several marked trails that lead to the peak of Dovška Baba, two of which even start from Austria (as the mountain borders Austria). The most easily accessible trails are definitely the ones that start from Dovje, a village close to Mojstrana (A2, Jesenice Zahod – Hrušica exit, then continue towards Kranjska Gora for a few kilometers). If you start your hike in the Dovje village, you'll do a 1,131-m ascent in roughly three hours (5-6 hours for a round trip). For those of you who are either doing a family hike or prefer shorter hikes in general, I suggest you follow our steps and drive 440 meters up a gravel road to the meadows called Ravne, located above the Dovje village. From there, it's only a 691-m ascent and it takes less than two hours.
On the trail…
…or on the road to be exact. Dovška Baba just might be one of the most easily accessible mountains in the Karawanks as you can hike a good part up the mountain on a nice and wide gravel road. Actually, the gravel road from Dovje continues all the way to the Dovška Rožca Plateau (with the hiking part closed for traffic), from where it's just half an hour over scenic grassy slopes to the very peak.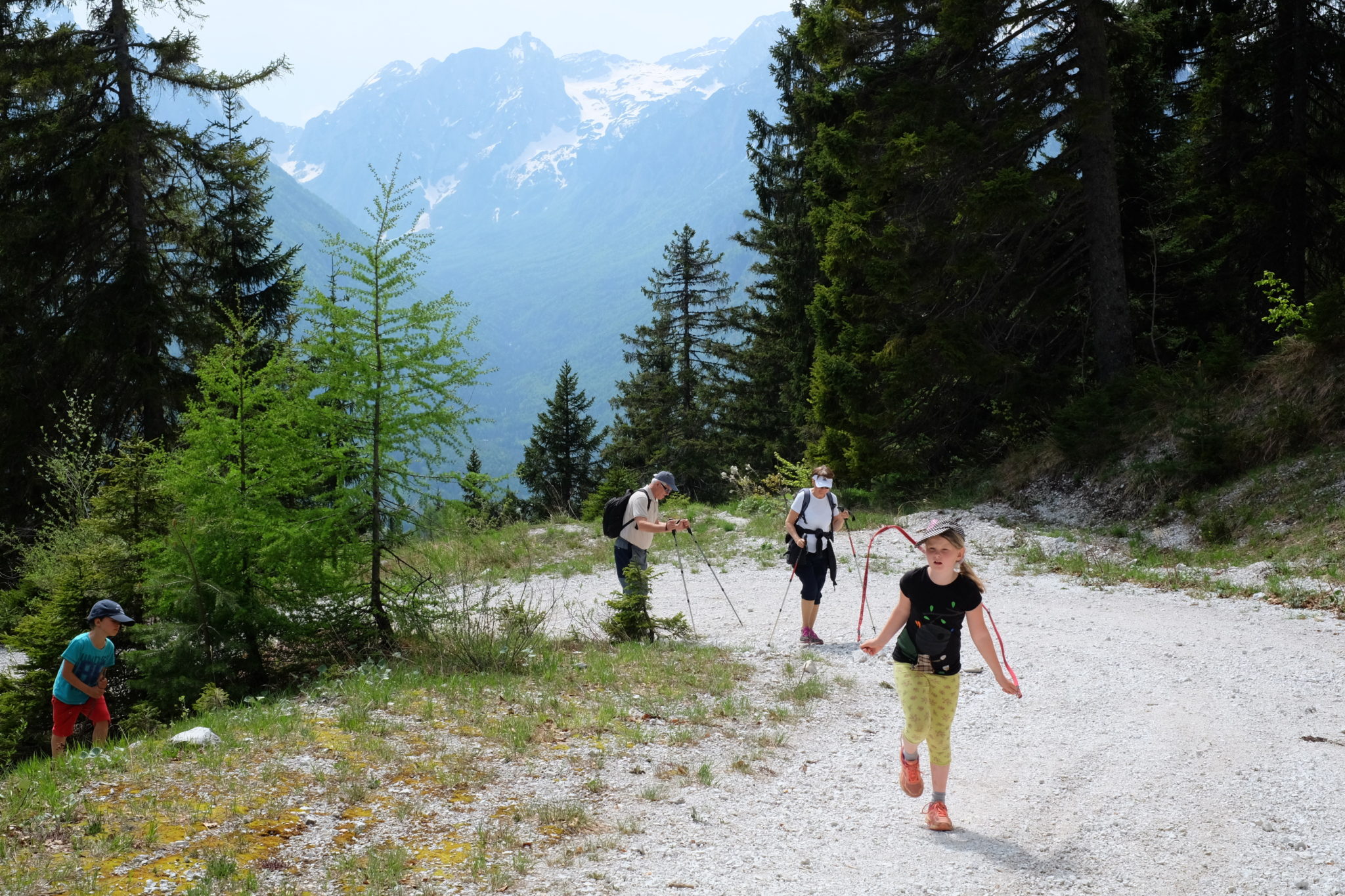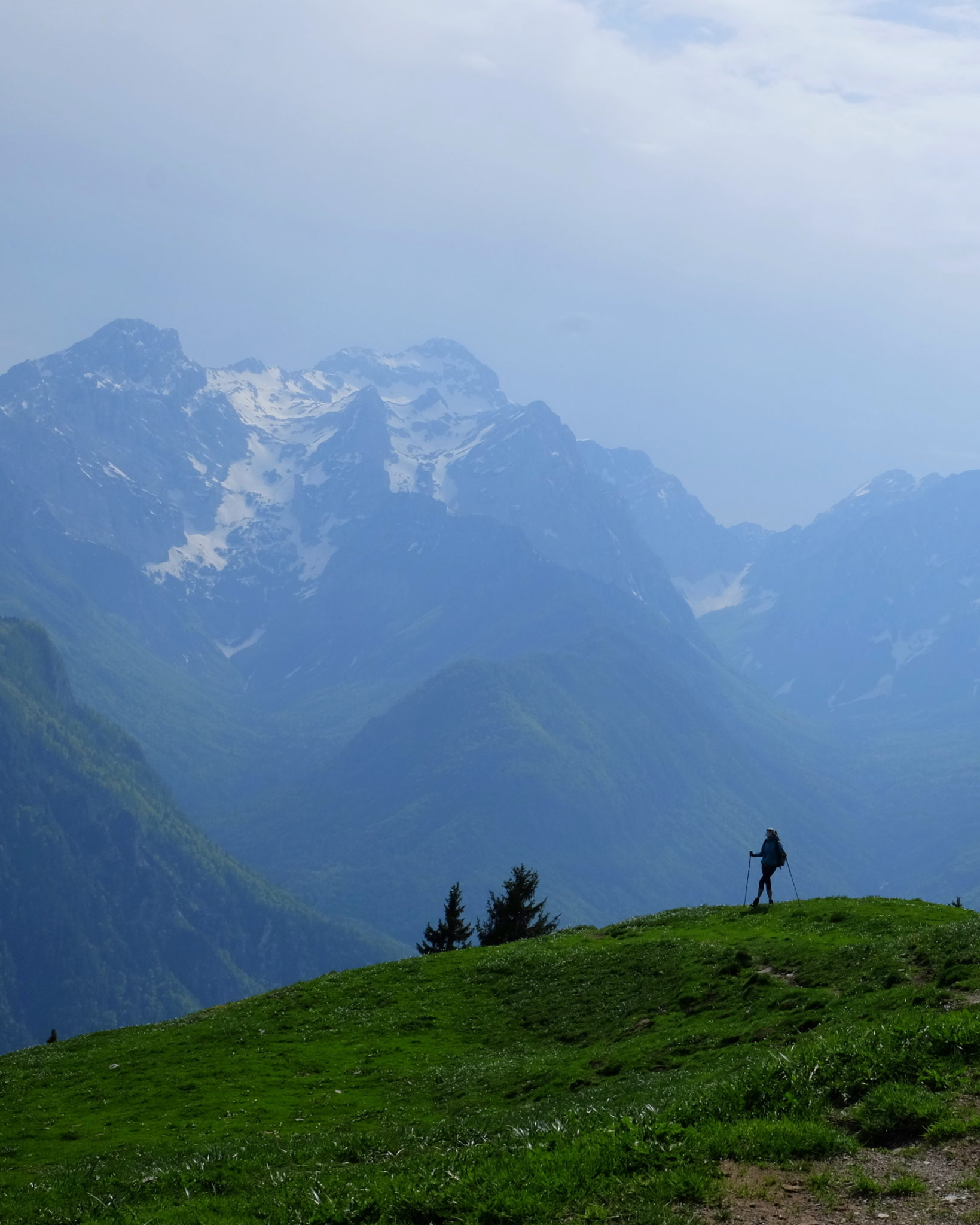 The most fascinating thing? While there weren't exactly endless fields of flowers ten days ago, carpets of daffodils and other beautiful flowers had turned up for my yesterday's visit to the Dovška Rožca Plateau! And the best thing? I was completely alone up there, yaaay!
Stay tuned for more outdoor adventures! Join fifty thousand Exploring Slovenia fans by liking us on Facebook, Twitter, and Instagram. If you enjoyed this story, sign up for the monthly exploringslovenia.com/blog newsletter. A handful selection of stories from Hiking and Climbing in Slovenia, delivered to your inbox every month.
Looking for a gorgeous tour in the mountains? Exploring Slovenia offers guided hiking and climbing tours!