Fairytale on Velika Planina is everything I love about mountain resorts: it's remote and isolated, yet still nicely connected to the valley by a cable car or a road that ends only 45 minutes away. It has personality and all the little benefits of any other nice resort in the valley, plus you stay in pristine nature with spectacular views of sunlit mountaintops of the Alps. That's why I was beyond psyched when the kind folks at Fairytale on Velika Planina invited me up for a few days of snowy trails and jaw-dropping sunrises and sunsets.
And did I mention dogs are allowed? Lisa and her furry buddy Hari were welcome too!
Since it was during the weekdays, my kids couldn't come due to school, so my friend and me showed up at the Fairytale on Velika Planina around 6.30 pm. It was already night and the cable car was closed, so we needed to take the alternative road around the mountain up to the highest parking lot called Mačkin Kot. From there, it was just a nice 45-minute walk up a gravel road, which made tugging up a three-day-worth of things much easier. The cottage was spacious and warm, it had a wood burning fireplace, floor heating, and a sauna, which helped us defrost faster after hiking in temperatures way below freezing.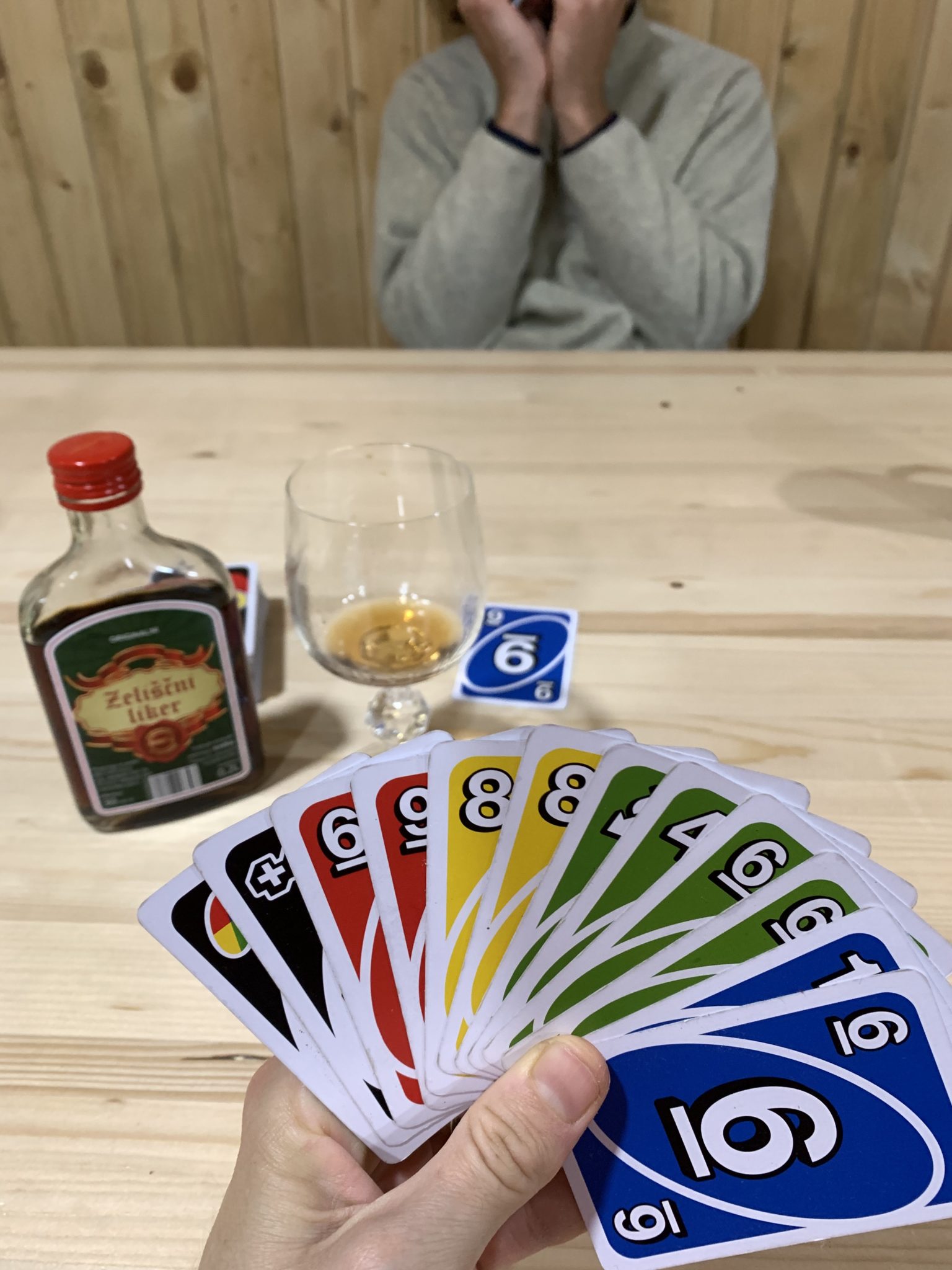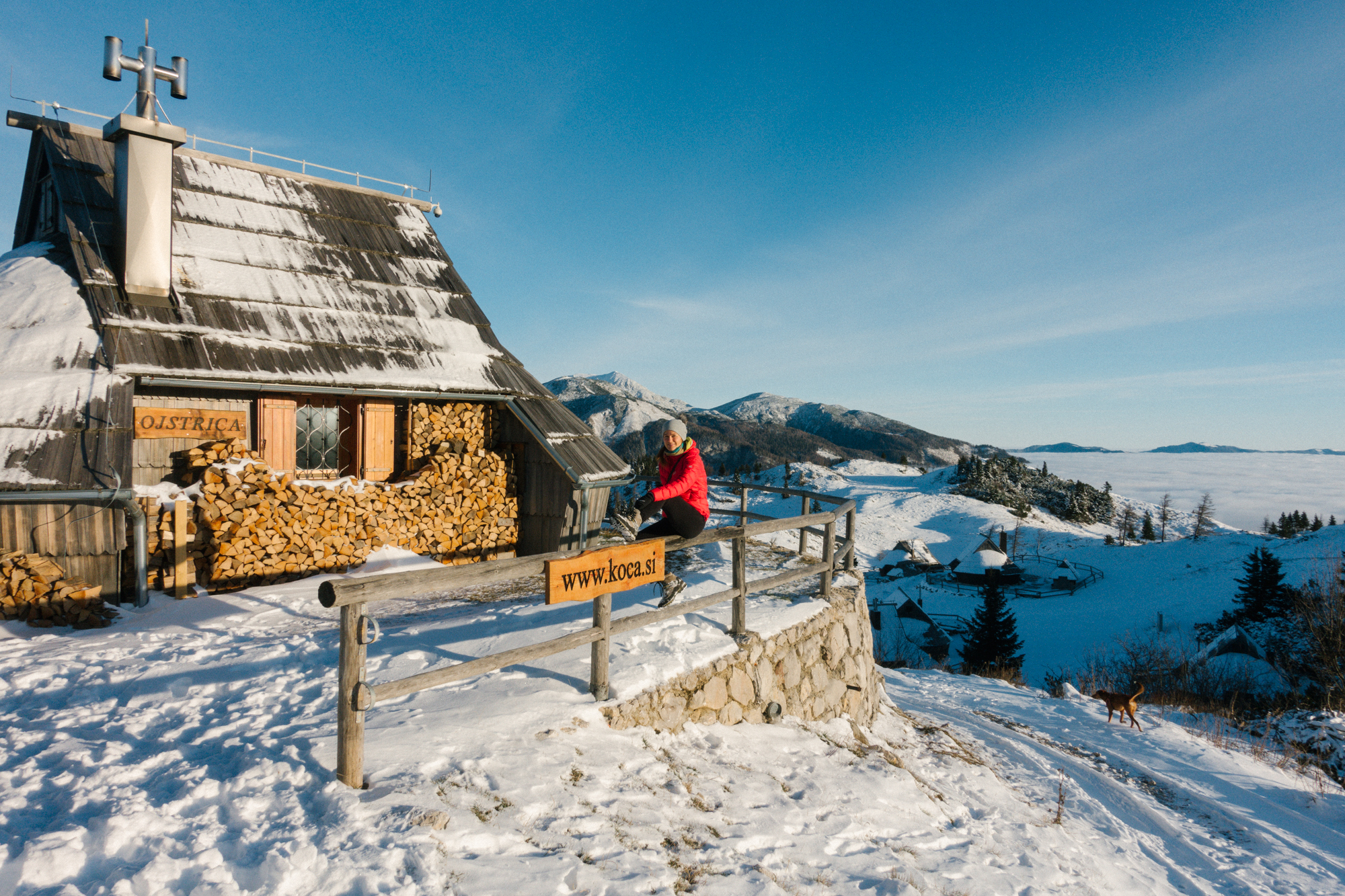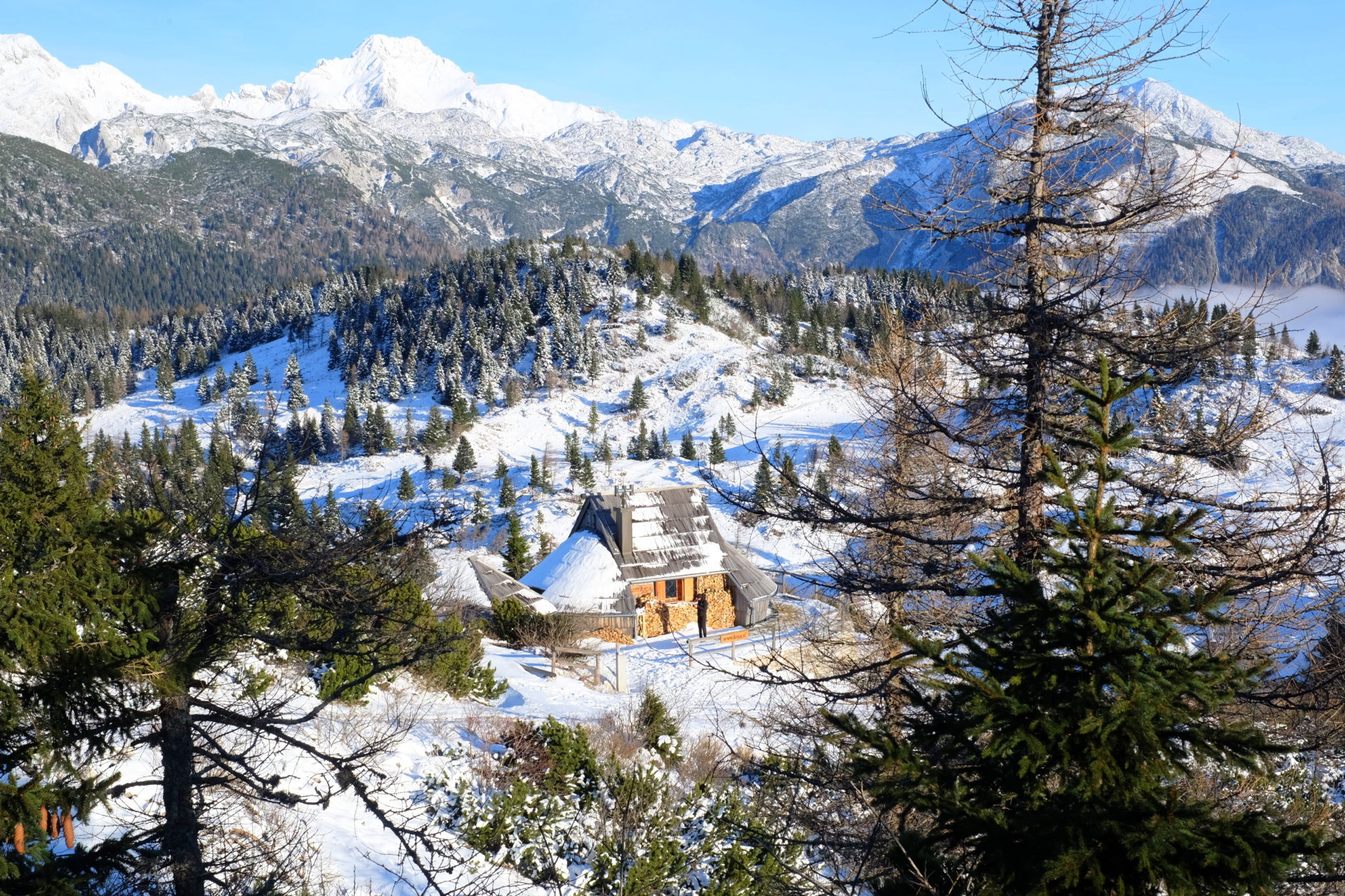 Velika Planina
Located on the southern rim of the Kamnik-Savinja Alps just some thirty kilometers north of Slovenia's boutique capital Ljubljana, the Alpine plateau Velika Planina is the place to unplug and recharge one's batteries. The place is known not only for its enchanting shepherds' settlement, the oldest in Europe that remains active to date and produces organic milk goodies every summer, but also for long hiking and biking trails, and skiing and sledding in winter.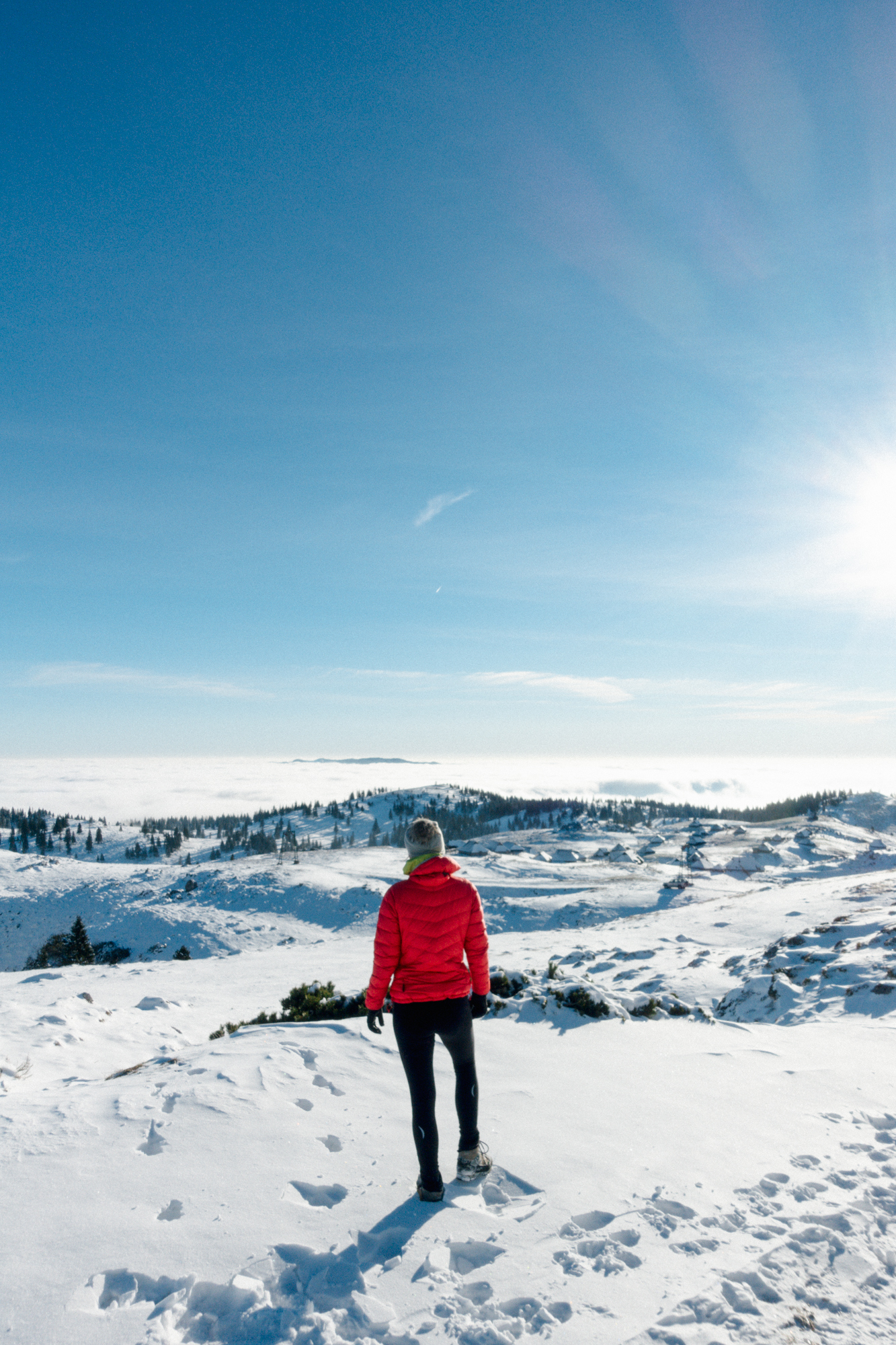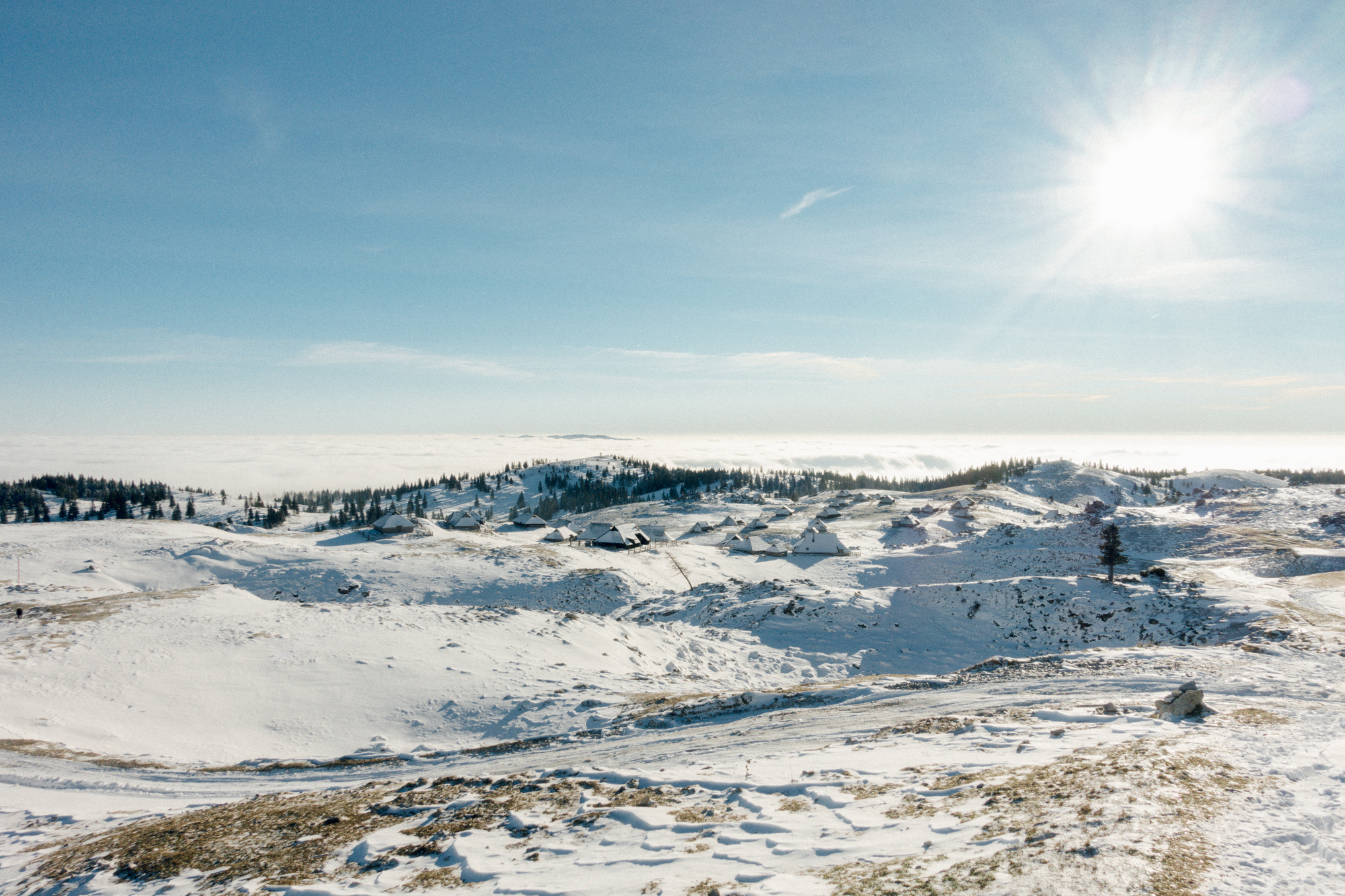 Velika Planina for sunrise and sunset
While sunrises and sunsets in the mountains hold a special place in my heart, it's practically impossible to experience them without skipping half of my night sleep. Plus, whether I admit it or not, coordination at night is not my strongest virtue. That's why for someone who likes their sleep as much as me, spending the night right on the spot where you always wanted to experience that magical sunrise or sunset is the option to go! Five minutes after waking up, I was already on my private little terrace, sipping hot tea and getting lost in beautiful vibrant colors and spectacular scenery just a stone's throw away.
Hiking from the Fairytale on Velika Planina Resort
But you know what was even cooler? I could literally walk out of my cottage and hike in mesmerizing backcountry, exploring deep caves (Veternica and Dovja Griča Cave) and old shepherds' huts, which have mostly been turned into mountain resorts, skating on small frozen ponds, and relaxing outside in the snow.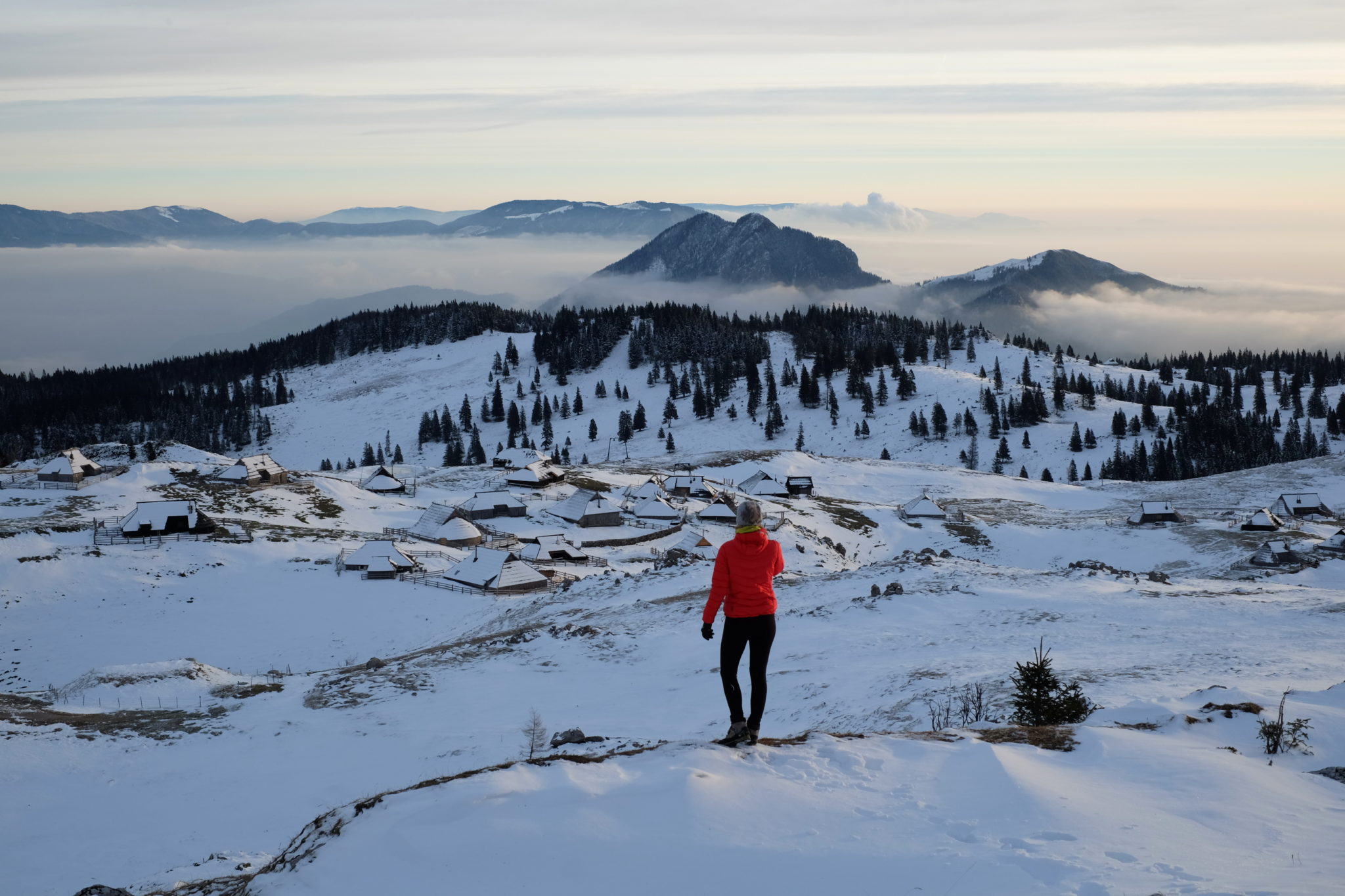 Truly, it was beautiful and I couldn't believe that such an awesome terrain was so easily accessible! I mean, we literally hiked from our cottage into the surreal world! Let's face it; we did have the best possible conditions with full sunshine upon us and the valley obscured by a thick blanket of fog. And the snow. Nevertheless, I imagine spending a few days in the Fairtale on Velika Planina Resort is always a treat, since in less favorable weather I could always just relax in the sauna!
Stay tuned for more outdoor adventures! Join sixty thousand Exploring Slovenia fans by liking us on Facebook, Twitter, and Instagram. If you enjoyed this story, sign up for the monthly exploringslovenia.com/blog newsletter. A handful selection of stories from Hiking and Climbing in Slovenia, delivered to your inbox every month.
Looking for a gorgeous tour in the mountains? Exploring Slovenia offers guided hiking and climbing tours!
Read also:
As spectacular as it gets: ballooning over Lake Bled
Slovenia in spring: from flowers to snow in six hiking trips
Climbing Mt. Stol, the iconic postcard mountain behind Bled