I don't know about you, but this is the most wonderful time of the year for me and my family. When the first snowflakes begin to fall, we all crowd by the window and watch how the snow slowly turns our little world into a white wonderland. Then, we all dress up like snowmen and hurry outside to do just another crazy thing. This time, it was sledding right from the top of Ljubljana's favorite hiking destination, Šmarna gora. Let's take a look.
At 2,195 ft (669 m) and a little less than a 1,000 ft (303 m) elevation gain, it is a popular hiking destination for the locals and tourists visiting Slovenia's capital.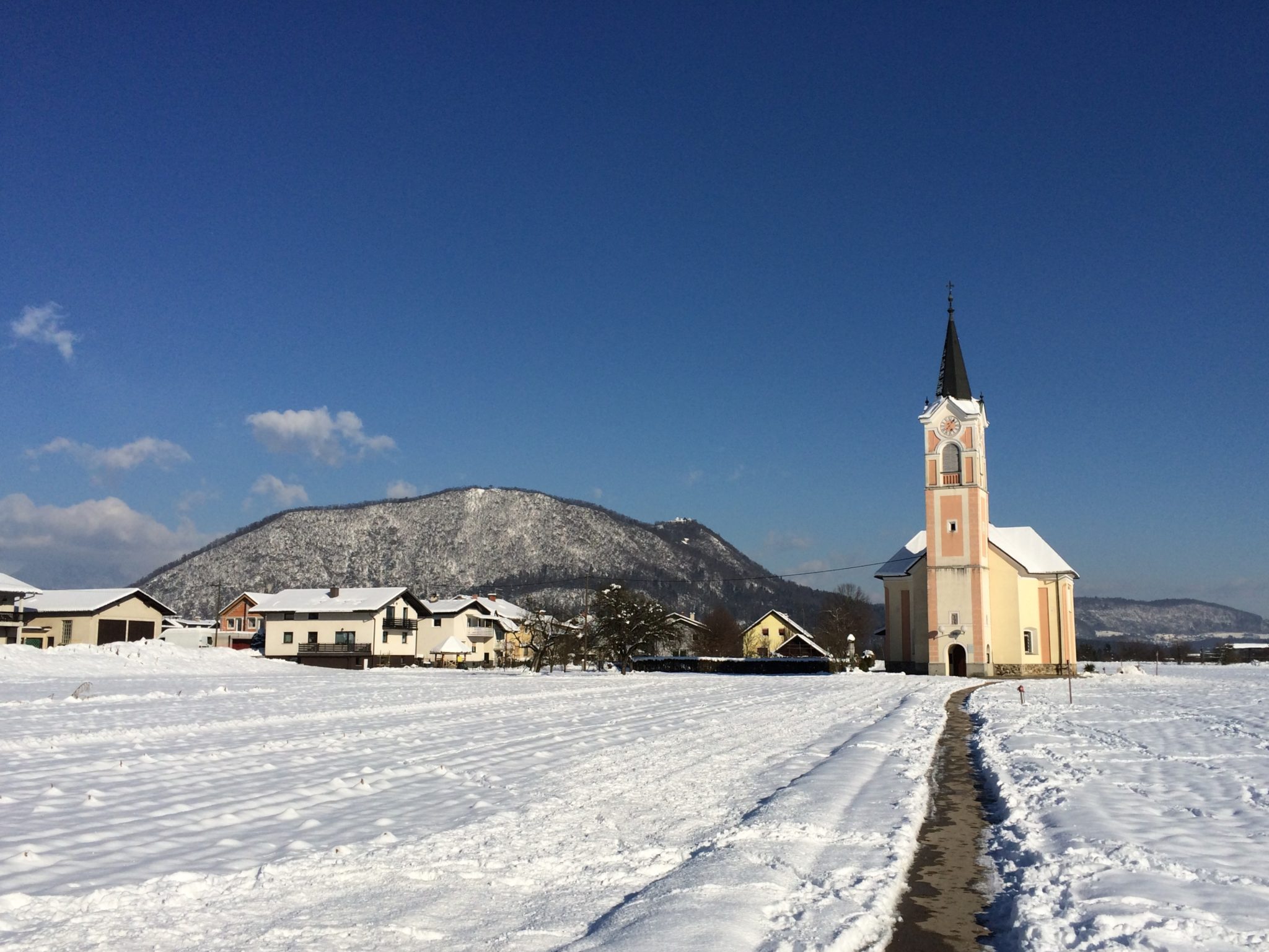 It was the first snow after almost two months of plain nothing, not even in the big mountains, so when it did arrive, the winter fun gear was dug out in seconds. Since we all love Šmarna gora, our goal was to hike to the top and then sled down on a decently wide track used by caretakers of the restaurant at the top, the Ledineks.
Fast-forward to the top (trust me, you don't want to read about hiking with two small kids), we prepared two sleds for the four of us. The moment the brake was lifted? It was like a bullet out of a gun! But we loved it! From now on, sledding down Šmarna gora is definitely on our top list of favorite winter adventures in Ljubljana. But keep in mind that when the snow turns icy, it's highly recommended that you take an ice pick with you on the sled and wear a helmet.

Stay tuned for more outdoor adventures in Slovenia!