I have a confession to make. I don't do CrossFit, Zumba, fitness, cardio boxing, boot camp, anything of the kind actually. My usual workout begins right there under a lonely hill to the north of Ljubljana. With its 366 m of elevation, Šmarna Gora is everything I need to stay in shape. The best time to go? Definitely morning.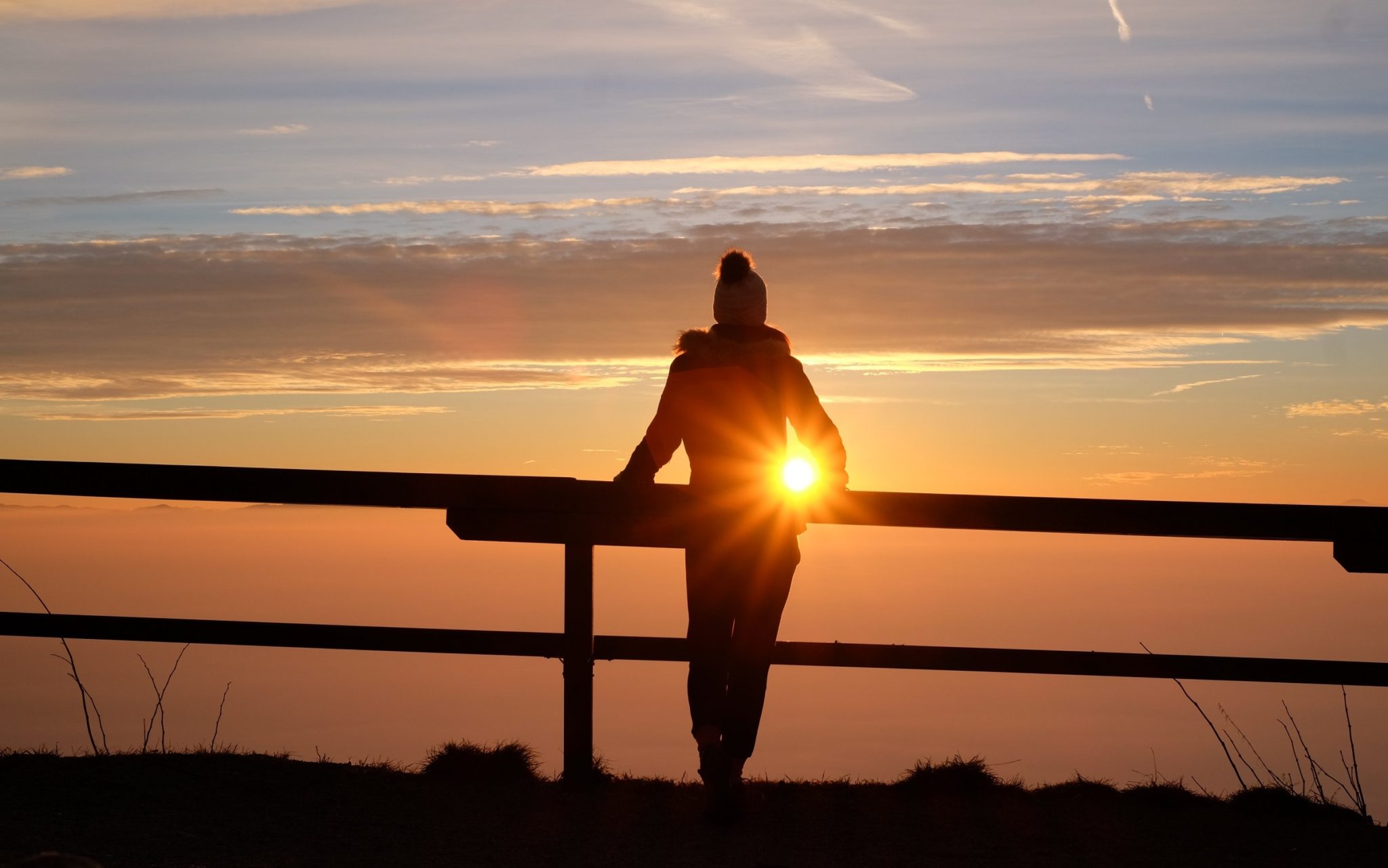 Why morning?
During those melancholic mornings, when Ljubljana is hidden well under a thick blanket of dense fog, Šmarna Gora usually gets a head start with a true explosion of colors. And fun. If you are a person of habits like me and choose to hike Šmarna Gora at regular times, you'll soon realize you are sharing the trail with the same bunch. Regardless of how asocial your early mornings might be (mine are pretty horrible), your hikes could also get a social note or at least an occasional chat now and then.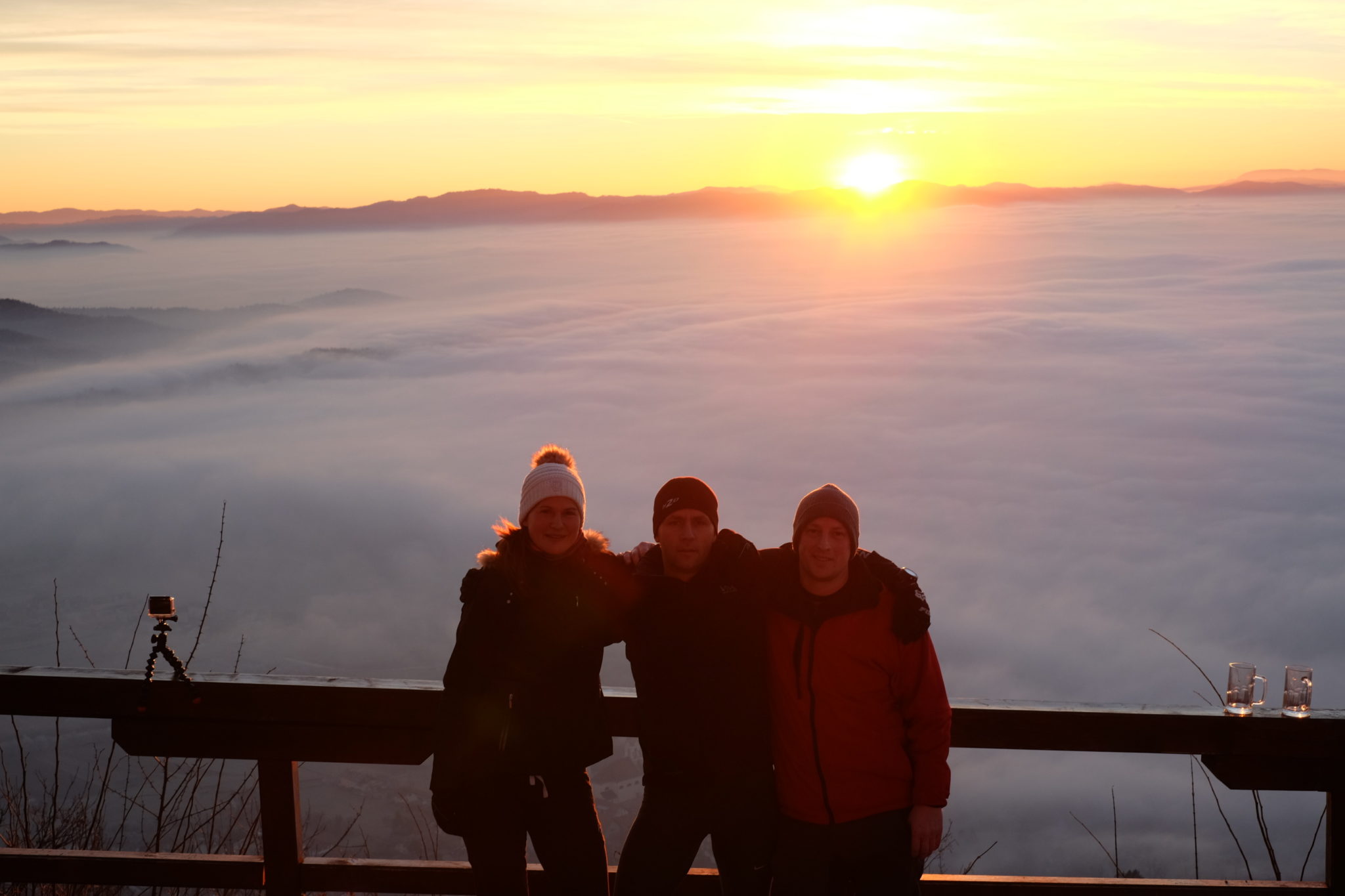 The workout
The hardest part of the workout? Truthfully, hearing the alarm clock. But since I'm going to hear it sooner or later, I choose sooner. The moment I leave the house is the moment I enter a new adventure; and an adventure is never boring or hard. Naturally, there are days I'm a bit less sport- and a bit more couch-oriented, when my hikes tend to resemble more unmotivated sloth than training. Thankfully, there are more days I'm feeling athletic, when I'm really pushing it to the verge of my morning limits and performing intense cardio training for endurance and strength. I'll push my tempo to reach the top in about 25 minutes and that's what keeps me in shape for bigger goals like Stenar, Begunjščica, Veliki Vrh and Triglav.
Out-of-a-fairytale views
Talking about magic. Although not all days offer views like that, there is a good chance you'll return from Šmarna Gora totally and utterly enchanted. If you're in Ljubljana, you really need to get there. Like, right now.
How to arrive at Šmarna Gora (Tacen)?
If you're staying in the city center, you'll be taking the bus No. 8. Since Number 8 bus service starts operating as early as 5.19 AM (from Bavarski Dvor in the center), runs every 20 minutes, and takes you directly to your trailhead, it's definitely the preferable way to travel.
Finding the trailhead
At the "Tacenski Most" bus stop, just hop off, cross the street and continue straight on. Once you pass a big parking lot, just follow the red-white circular markings that should lead you all the way to the top.
Eating breakfast at the top
In case you're not the morning type and need some time to get the digestion rolling, you'll be excited to hear there is a nice restaurant at the top of Šmarna Gora. The Ledinek Inn starts early and finishes late, and serves typical Slovenian dishes and pastry.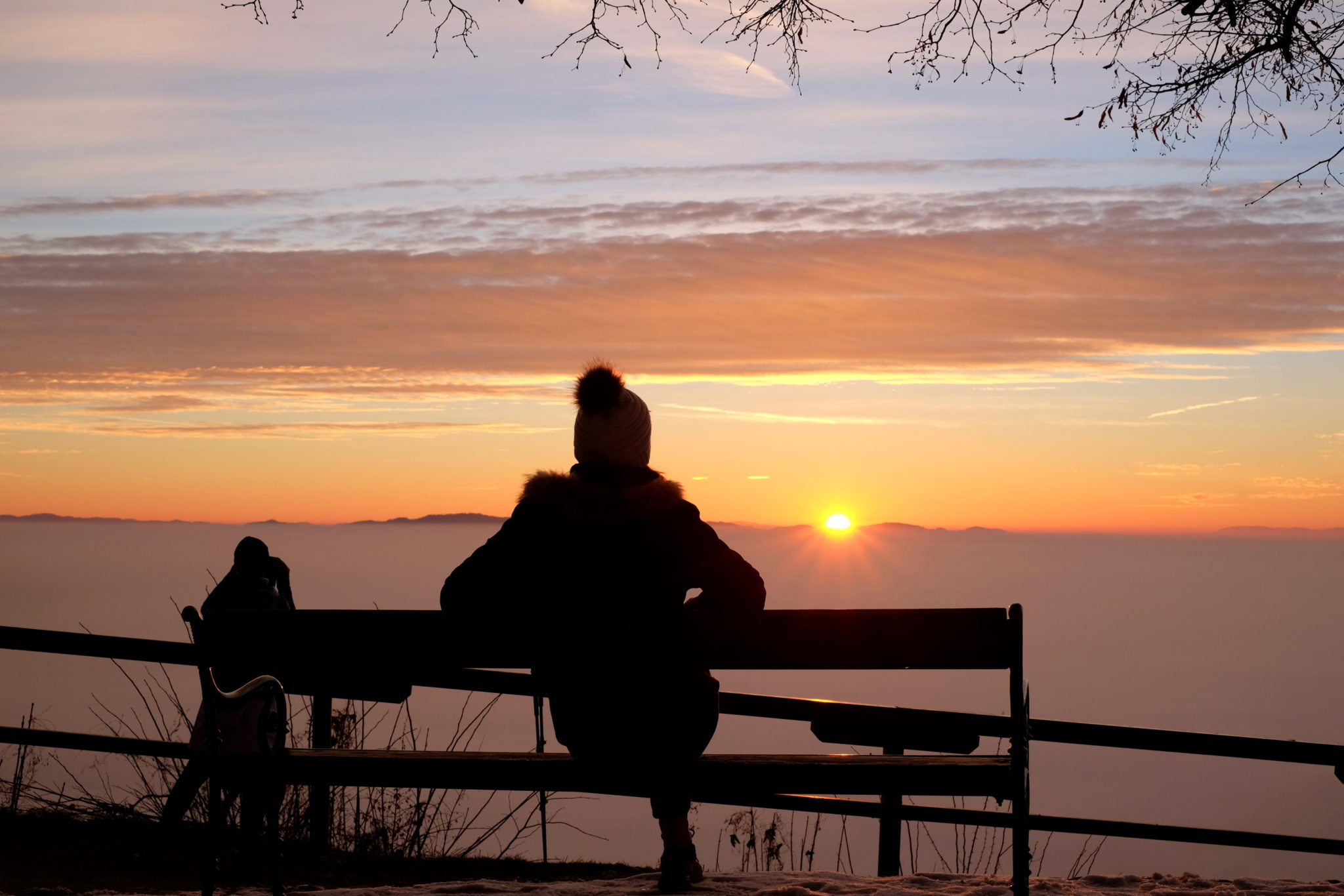 Anyway, I know it's a truly freaking cold winter outside and the temperatures drop to -10 and more below freezing in the morning, but think about it. Is it worth it? Definitely. Is it more fulfilling than jumping up and down with ten other sweaty people? I think so.
Stay tuned for more outdoor adventures! Follow us on Facebook, Twitter, Instagram, Youtube and subscribe to the feed.