Ice climbing has never been my thing. Ever since the climbing accident ten years ago, I've steered myself away from the vertical and kept my step safer on the trail instead. A few weeks ago, though, the news arrived about frozen waterfalls in the Hell Gorge near Ljubljana; being such a rare sight I decided to duck out of my comfort zone and join my friends the next morning for an ice-climbing session in the Hell.



Prior to venturing into the realm of ice climbing, the only thing I knew about the Hell Gorge (Slovene: soteska Pekel), was that it was a few degrees cooler than its surroundings, and as such perfect for summer chilling just thirty kilometers away from the city hassle. While its numerous waterfalls plunge twenty to five meters down into emerald green pools of fresh water, and allure people to refresh themselves in the summer, the Hell Gorge attracts quite a different bunch in cold winters. As fate would have it, this winter started off extremely cold with persistent low temperatures slowly turning a good part of waterfalls in Slovenia icy.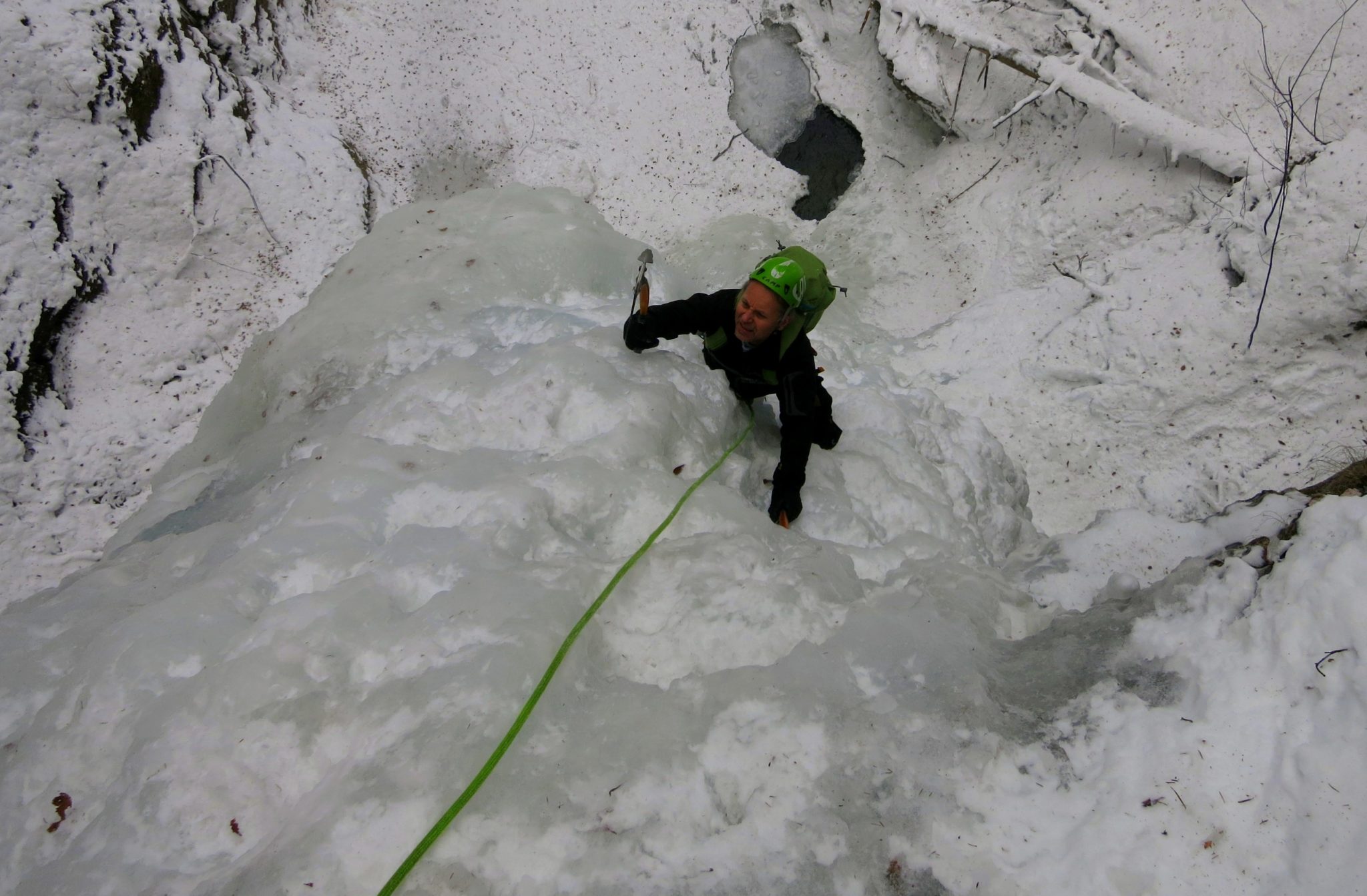 We parked our car in the parking lot right at the entrance to the Hell Gorge park, thirty kilometers south of Ljubljana, and followed a narrow path towards the waterfalls. While the narrow stream and the first waterfall flowed quite rapidly downhill not looking particularly promising, the second waterfall and all the rest turned out solidly frozen. From there, everyone strapped on their crampons, a climbing belt, and a helmet, while the most experienced alpinist friend Miha set the ropes on top.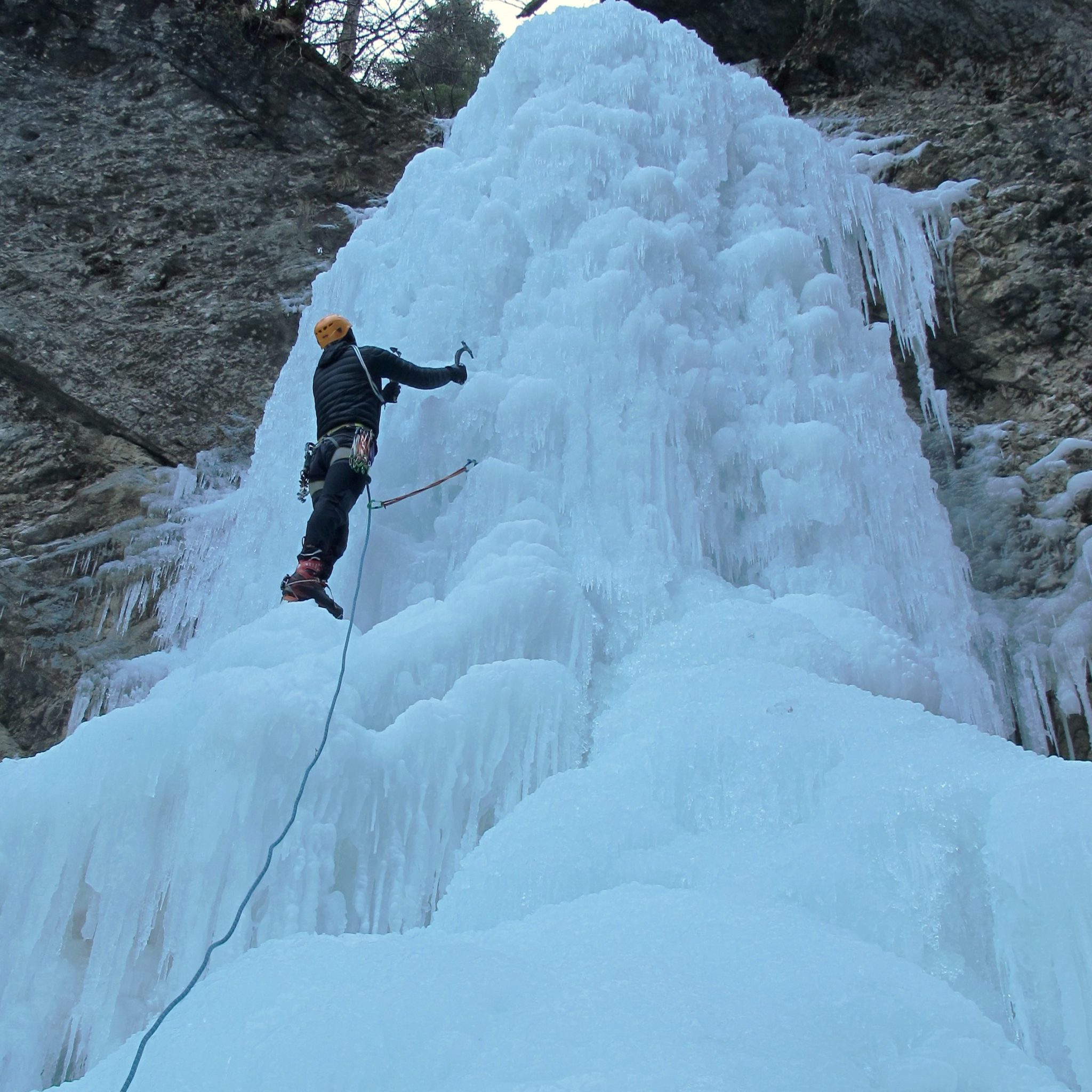 As we patiently waited at the bottom of the icy structure, blowing on our hands to keep us warm (ahem … less cold), he worked his way up completely confident, looking for a pathway easy enough for the less experienced to follow. Partly intimidated and partly intrigued to learn how the sport worked for me, it was finally my turn to climb. With an ice axe in both hands and safely attached to the rope, I slowly hauled myself to the top. The ice was more on the soft side, which made climbing easier; still as an amateur I found it beyond thrilling.

Ice climbing throws things into your face. It throws challenges, fear, trust in your team, and finally sheer satisfaction once you've conquered the challenge. I get it now. And you know what? This pursuit of a challenge, an adventure, and fun may stick around for me. I might not turn into an obsessed ice hunter, but will definitely enjoy an occasional climb if local waterfalls just happen to freeze.
Stay tuned for more outdoor adventures! Follow us on Facebook, Twitter, Instagram, Youtube and subscribe to the feed.