Somewhere far away from the city bustle, nested among towering mountain peaks, an enchanting green meadow stretches speckled with colorful flowers, and right in the middle of a green patch there is a friendly mountain hut. On its sunny terrace in totally relaxed vibes, a bunch of eager mountaineers share their bold climbing stories over barley porridge called ričet and cold beer while soaking in epic views of the Kamnik-Savinja Alps. That's Kamniško Sedlo.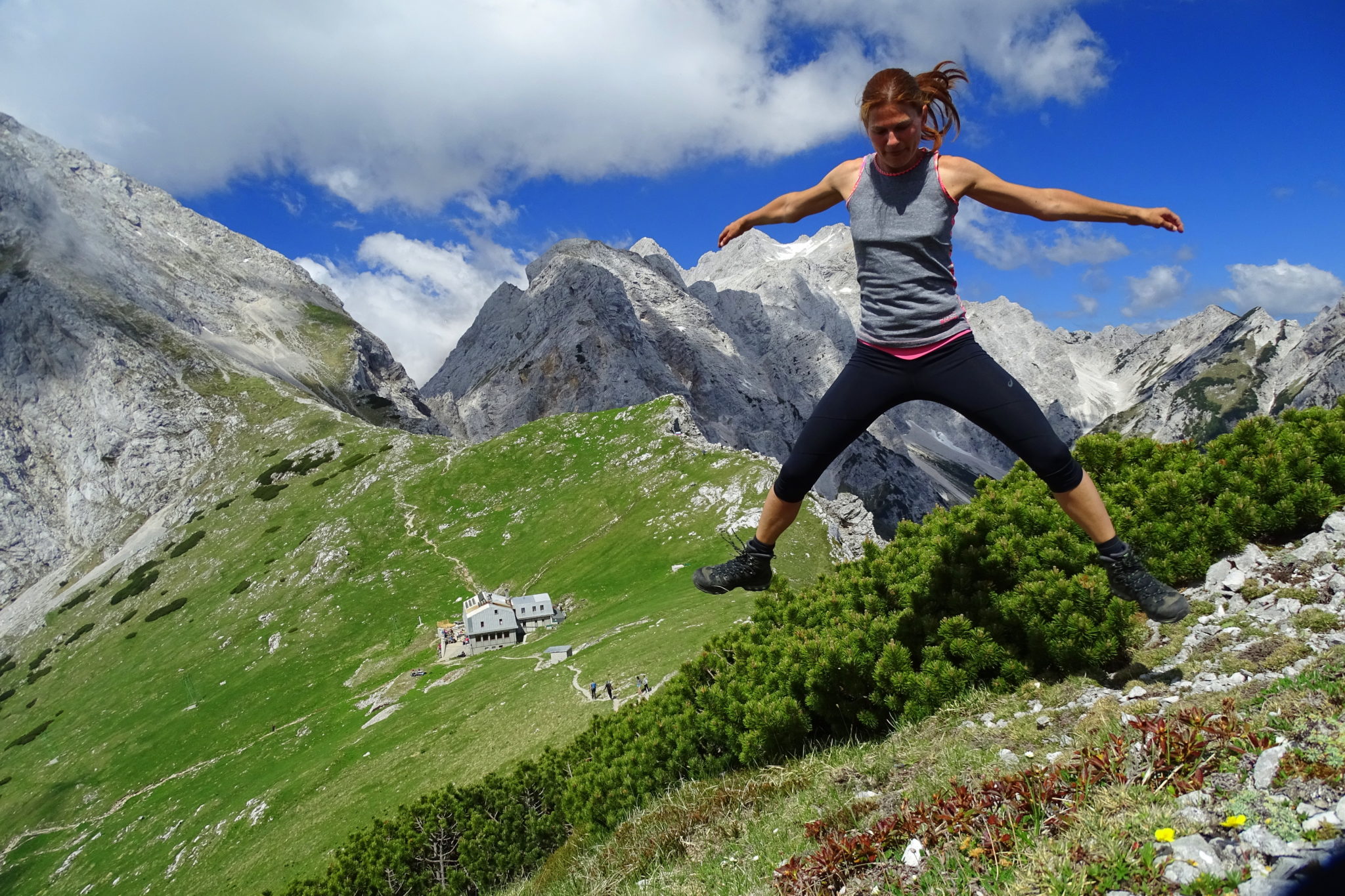 If you've ever visited Ljubljana and love nature, then a group of jagged mountain peaks only a stretch away to the north probably didn't go unnoticed. With over 30 peaks over 2,000 meters, dramatic vistas, and routes ranging from super hard alpinism to beautiful family trips, the Kamnik-Savinja Alps make up a perfect weekend retreat for everyone. Eerie and spectacular in equal measure, the 1,864-meter Alpine meadow Kamniško Sedlo is definitely one of hikers' and photographers' favorites.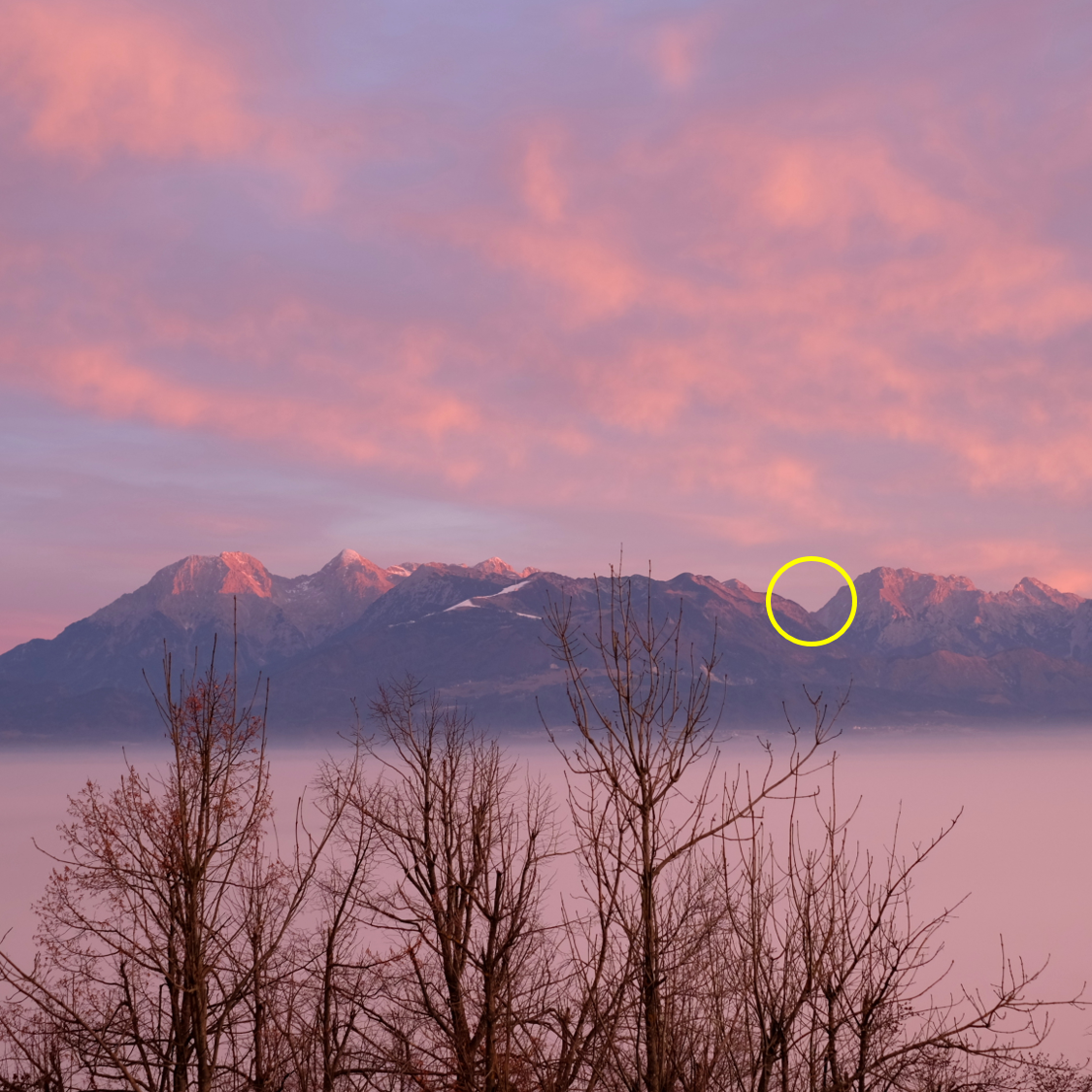 Arriving at the trailhead
Just 40 kilometers from Ljubljana, at the foothills of the Kamnik – Savinja Alps lies a glacial valley called Kamniška Bistrica. As soon as you've entered the last part of the winding road towards it, you know you're heading towards something special. While Kamniška Bistrica on its own is a rewarding trip (remember my last year's cycling trip), following its countless trails reveal a completely different world as stunning as one could possibly dream of. And right there from the usually if-sunny-then-crowded Kamniška Bistrica, a good number of hikers head towards Kamniško Sedlo.

Starting the hike
The standard trail to Kamniško Sedlo starts from a parking lot by a restaurant in Kamniška Bistrica and is marked as an easy 3.45-hour walk. Don't be fooled by the "easy" part of the description, though, as you'll be making an ascent of 1,263 meters. There is, however, a way to skip the first 300 meters of elevation and rather start from Jermanca instead. Yet, the road to Jermanca is not in its best shape, so the preferred starting point remains Kamniška Bistrica.


On the trail
Considering hiking safety, Kamniško Sedlo gets a number of visitors throughout the year. If the first longer section ascends slowly through the forest, we finally hit the tree line to enjoy open views of the mountains around once past a small shepherd's hut. Surrounded by the vertical faces of Brana and Planjava, the two 2K mountains on both sides of the final steeper slope, the last section is incredibly scenic, yet with its southern position also much warmer than the rest. A tip for the wise: to avoid overheating in the summer, start the hike early and bring plenty of water.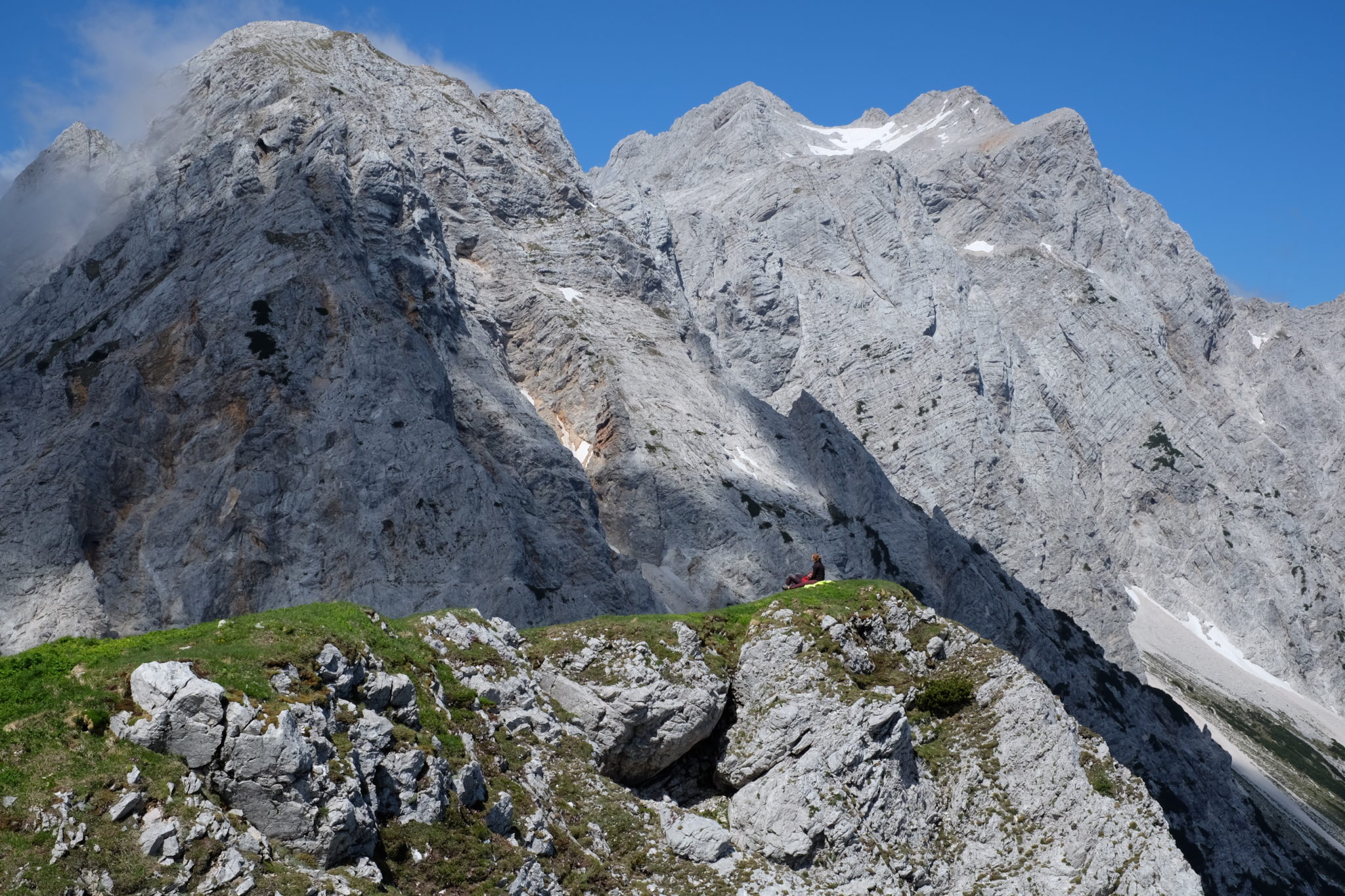 Mountain hut
Open throughout the year on sunny weekends and every day from June to September, the Kamnik Hut is a place to rest, boost up energy with mountain dishes like ričet and jota, enjoy a cold drink, and spend a night under a starry sky. Stretched out between private and communal bedrooms, the hut sleeps 56 people easily, while the winter room sleeps another 12 people if needed.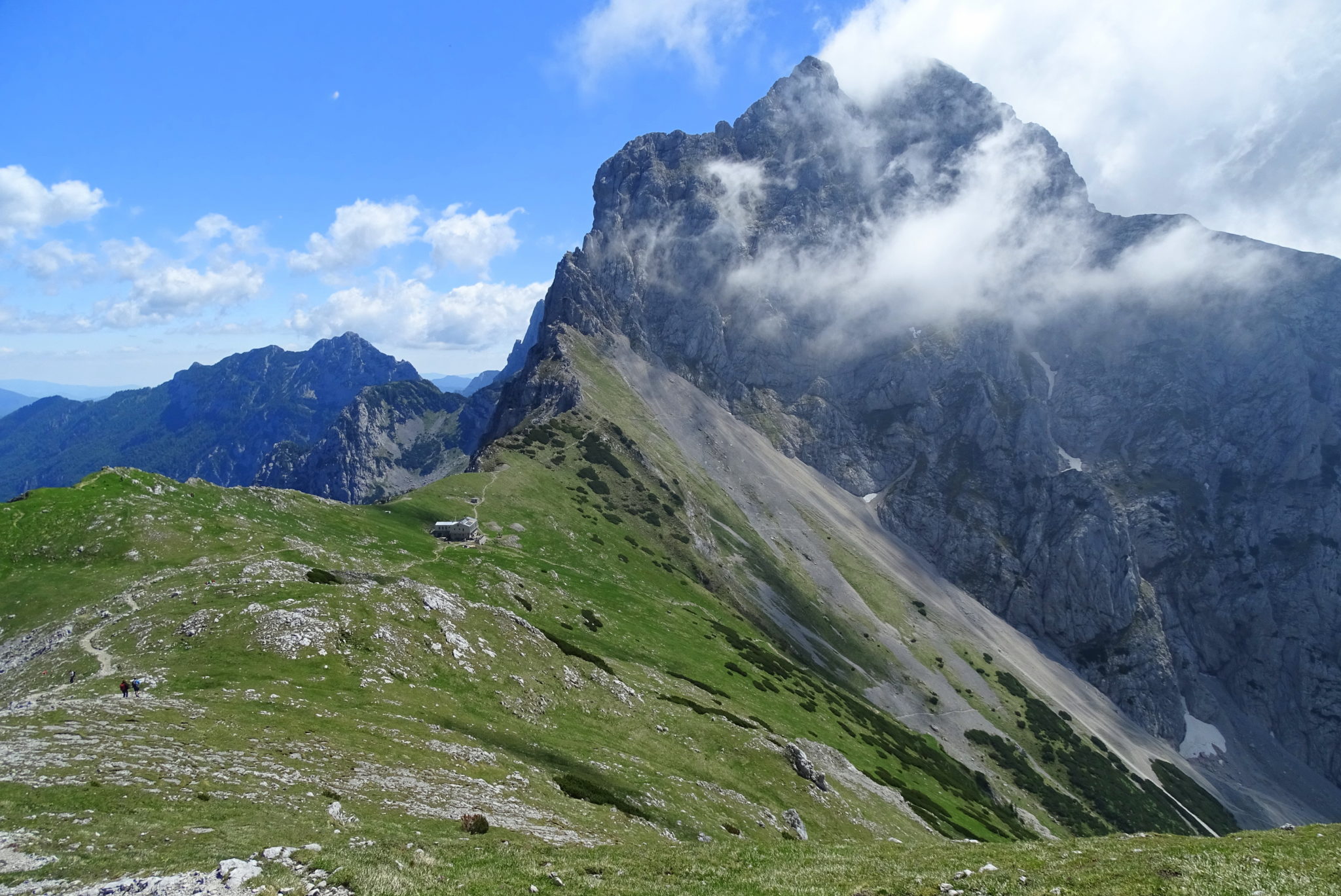 Extending the hike to the surrounding peaks
For most hikers, Kamniško Sedlo itself is a tour demanding enough, yet for some it is just the beginning. Those who crave for more can extend their trip to the two most obvious peaks, Mt. Brana and Mt. Planjava, but could also go further on to Turska Gora (although the trail is currently closed due to rockfall; check for updates at Alpine Association of Slovenia), Skuta, Ojstrica, or over to Okrešelj and Logarska Valley. My favorite? Brana.

Climbing Brana
At 2,253 meters and semi-steep face, Brana is a sort of introductory trip to the high mountains. If until this point, everything has been pretty much basic hiking, once near the peak of Mt. Brana, the route changes and gets more technical. The trail first passes a large scree slope, then climbs over large rocks along a steep face with a steel cable securing the most exposed parts. It's truly not that hard, but if you're not comfortable with exposure, you may find the trail to the top of Mt. Brana unnerving as one wrong step could potentially lead to a deep fall.

Anyway, I hope you have a great time in the mountains. Good luck or as my fellow Slovenian mountaineers say: "Srečno!"
Stay tuned for more outdoor adventures! Follow us on Facebook, Twitter, and Instagram, and subscribe to the newsletter. Looking for a gorgeous tour in the mountains? Exploring Slovenia offers guided hiking and climbing tours!