As an owner of a touring agency and a mountain guide I feel fortunate to be able to do many mountain hikes and climbs and see beautiful hard-to-reach places that many only dream about. Whether it's a daring ascent of Triglav, the highest mountain of Slovenia, wandering among colorful meadows in the beautifully remote mountains above Jezersko, or a dreamy hike in the hills around Lake Bled. We've done all of them together and it's been pretty damn awesome.
This summer, Tracey, a wonderful gal from Australia, whom I shared two great via Ferratas with, asked me if I ever influence people's decisions about which tour to select. Put aside professional decision making to suggest an appropriate mountain tour based on people's skills and experience, I most definitely do. To be honest, I always try to push a bit of my own hiking wishes into the decision process and that is not necessarily a bad thing either. Our clients end up visiting all the best places in any given season.
When flowers bloom in the mountains, we do the most beautiful loops among fragile daffodils, crocuses, wild orchids, gentians, edelweiss and many others. When an abundance of rainfall fills the enchanting Triglav Lakes up to the brim and sometimes even over, we absolutely skip other hikes and go there instead. When it's time to do a breathtaking via Ferrata in the mountains, we climb Mala Mojstrovka, but when we want a challenging via Ferrata, we go for the bold climb to Gradiška Tura even if the drive takes much longer than the mainstream ones nearby. Given the fact that I've been going around Slovenian mountains for a couple of decades, I can confidently say that those who have trusted Exploring Slovenia so far have not been disappointed. Biased or not.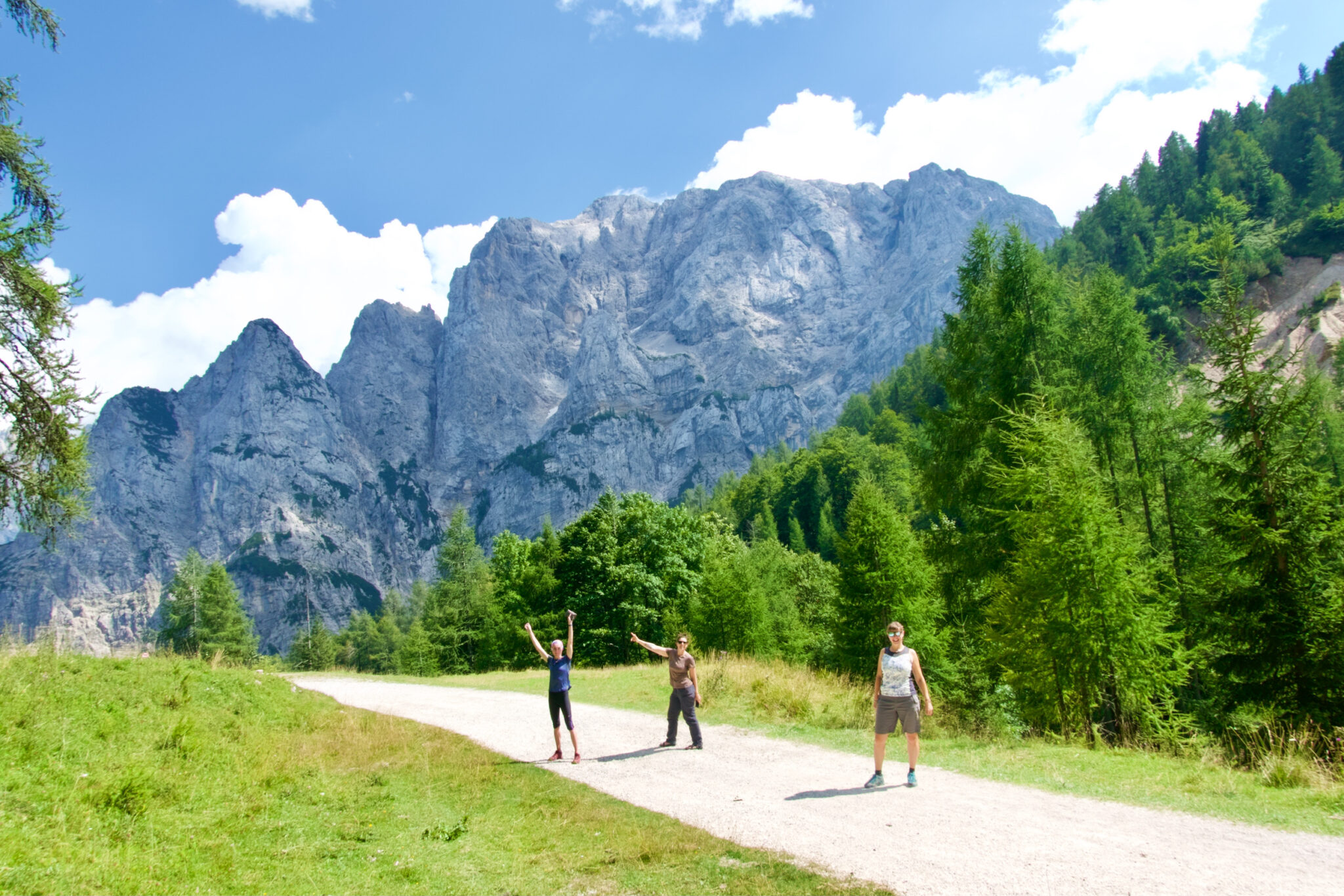 To prove that, here are ten highlights of our best mountain hikes and climbs in the summer season 2023. Enjoy!