You always hear me talking about our little bubble of paradise here in Slovenia. A place that seems immune to the problems of the rest of the world, a place that attracts friendly people who love the outdoors and the mountains. However, we are facing the exact same problems as the rest of the world. As a mom of two, I'm stuck with homeschooling, tons of cooking and cleaning, and, like all of you parents out there, lack of time for myself. High mountains, via ferratas, and rock climbing are off limits anyway, but, luckily, since a complete lockdown hasn't started yet, we're still able to enjoy relaxing time in nature. For now, at least. Therefore, we better make it sweet and worthwhile, right?
Dare I suggest it's a great time for exploring local intriguing spots in the spirit of simplifying our lives a bit? It has worked for me and my family. We have been tracing beautiful spring flowers in nearby forests, spotting wildlife, searching for beautiful sunset spots, and even finding a massive hidden cave!
Thankfully, this country has a plethora of gorgeous adventurous spots and I'm here to share my favorite few that are, easy, safe and fun for the whole family.
Zajamniki in Pokljuka
One of the most romantic Alpine meadows I've ever seen, this high-altitude village in the Triglav National Park lies stretched well across it with a backdrop of high mountain peaks of the Julian Alps to the west and the beautiful Bohinj mountains to the south. There are several trails to reach Zajamniki, of which I have hiked and can recommend two.
The classic trail from Rudno Polje gives a more theatrical impression as it winds through open meadows with dreamy views of the mountains and is surrounded by tall spruce forests. The hike is easy, short and sweet with almost no ascent, and is thus perfect for the kids!
The trail from the Gorjuše village is much longer; it amounts to over 20 km in length and about 1,000 m in ascent for the whole trip. While it might not be as scenic as the previous hike, the route is cute as it takes you up an empty sunny road, passes two Alpine villages with traditional houses, where you get to meet friendly locals who'll immediately offer home-brewed herbal grappa (not particularly a great idea in the Coronavirus times!). It's an experience and quite a nice workout!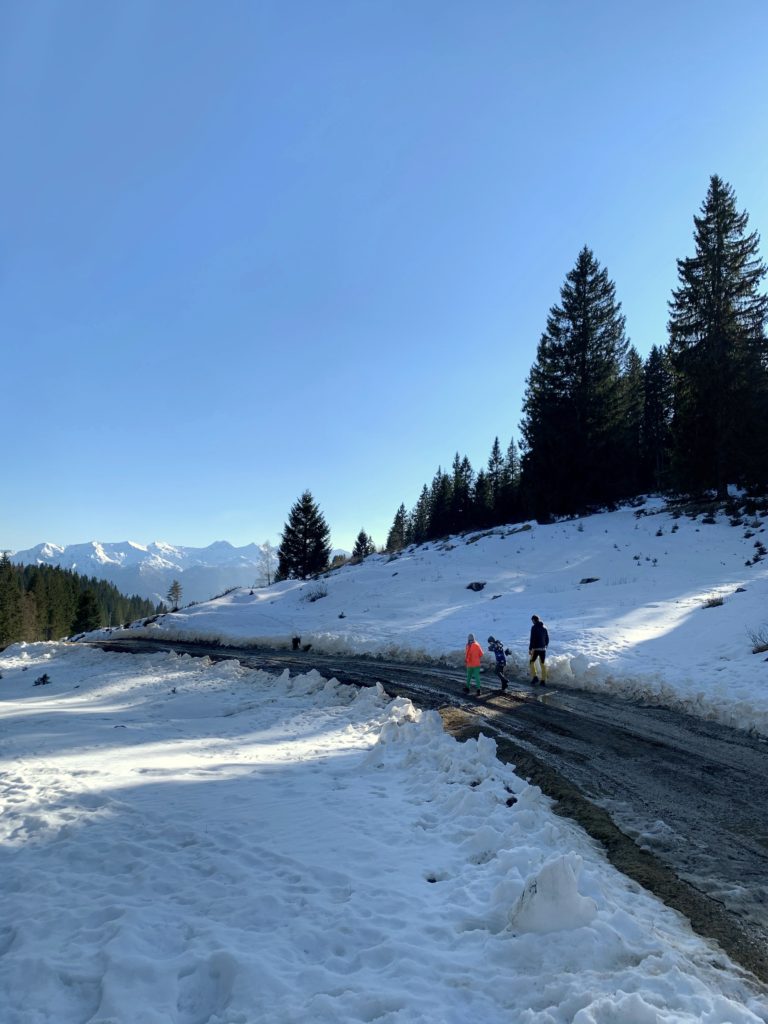 Rakov Škocjan
Imagine a wonderful wild karst valley interwoven with caves, massive holes, naturally formed bridges, through which flows a beautiful creek. Proclaimed a regional park in 1949 and nominated for the UNESCO World Heritage List, Rakov Škocjan is a 3-km-long valley which starts with the 42-m-tall Little Natural Bridge (Slo. Mali naravni most) and the 3-km-long Zelške Caves, where the Rak Creek actually rises. Following the beautiful stream 3 km to the west you reach the impressive 37-km-tall Big Natural Bridge (Slo. Veliki naravni most), towering walls and the 2,885-m-long ponor Weaver Cave (Slo. Tkalca jama), where the creek finally sinks underground and later reappears as part of the Ljubljanica River source system.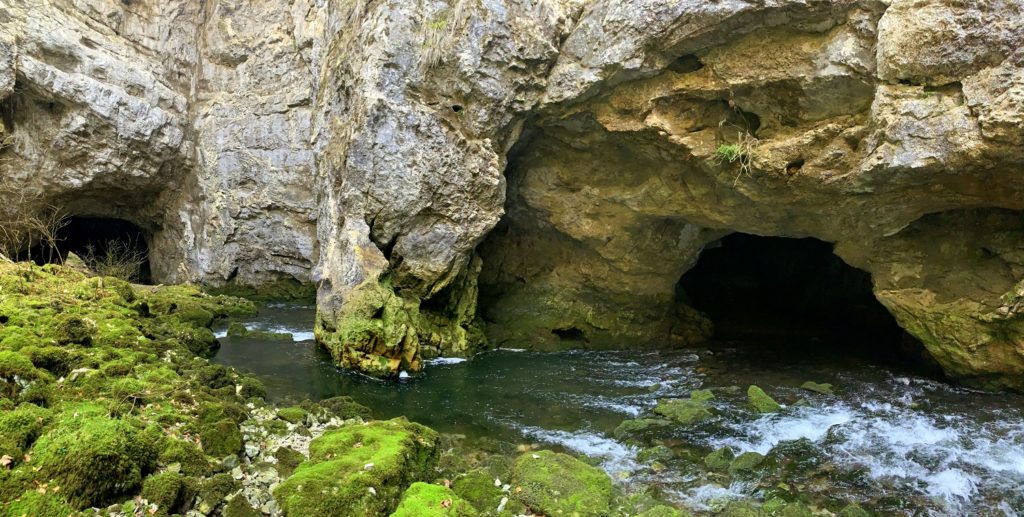 Mysterious and packed with astonishing details, this place will keep you returning back for more! I happened to be there twice in February and still managed to find a new cave with an exit right above a short waterfall when I visited it last week with the kids.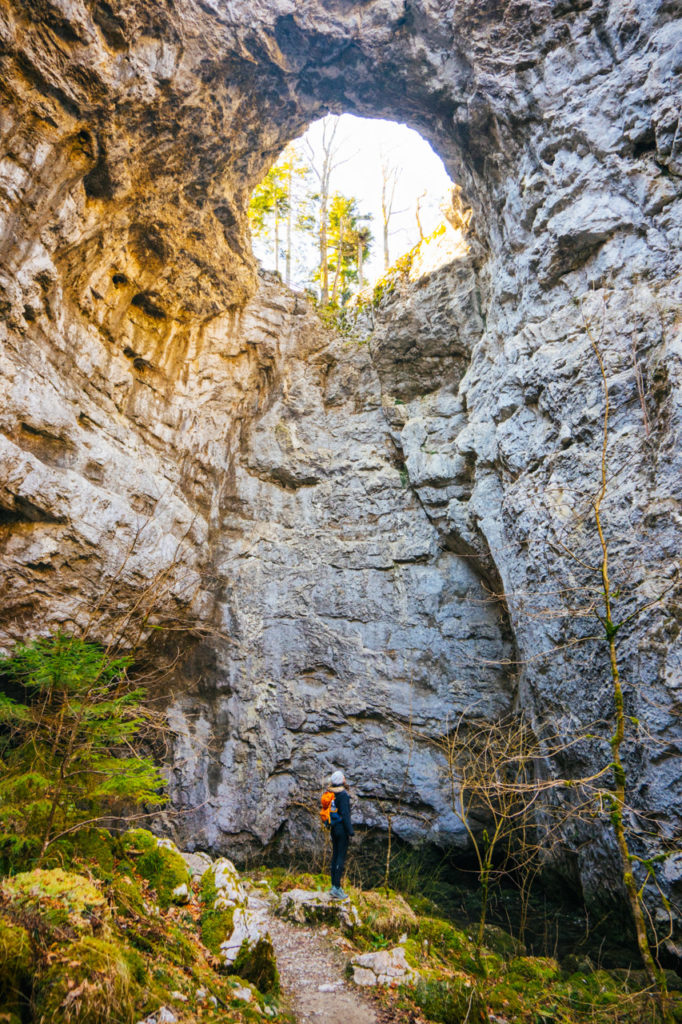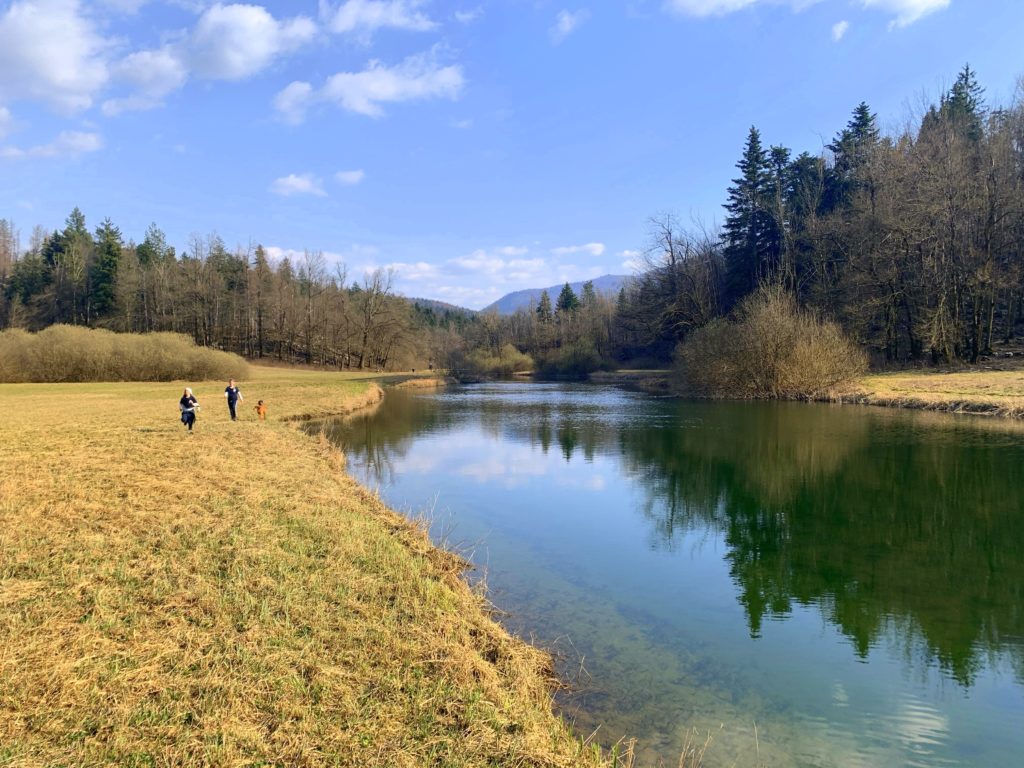 Ajdna
Park in Završnica and hike to Ajdna, a 1,064-m hill in the Karawanks, also an archeological site of a well-kept village from between the 4th – 6th century. It lies underneath Stol, the highest peak of the Karavanke mountain range and opens to astounding views of the turquoise Sava Savinjka and the Julian Alps.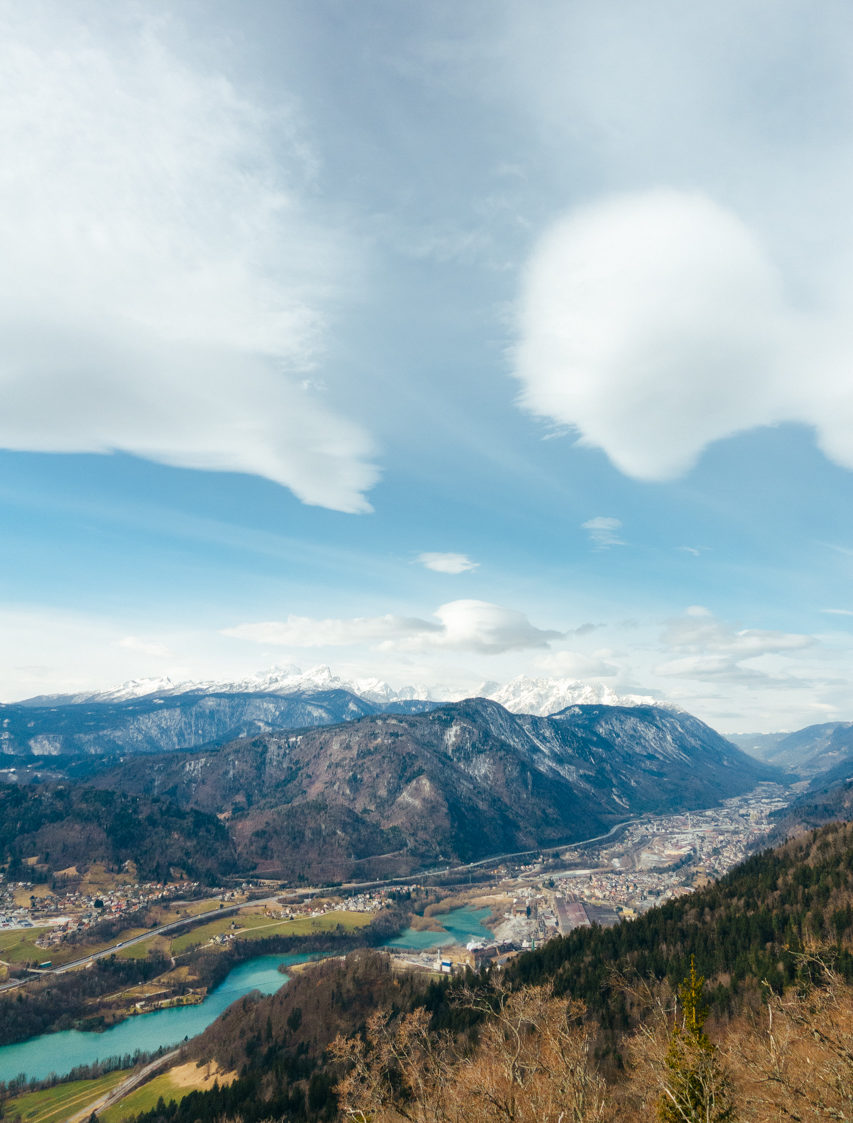 Check out Exploring Slovenia's most popular guided treks:
Triglav Lakes Trek
From Bohinj to Soča Valley Trek
Soča Valley and the Alps
Dovška Rožca
Dovška Baba might be just one of the most easily accessible mountains in the Karawanks as you can hike a good part up the mountain along a nice and wide gravel road. Actually, the gravel road from the Dovje village continues all the way to the Dovška Rožca Plateau with the hiking part closed for traffic. However, I wouldn't recommend hiking all the way to the top of Dovška Baba as accidents can happen and the hospitals are pretty much overwhelmed dealing with the Coronavirus these days. Nevertheless, find serenity in pristine nature, unplug from your daily worries at the beautiful Alpine meadow, and simply savor the moment.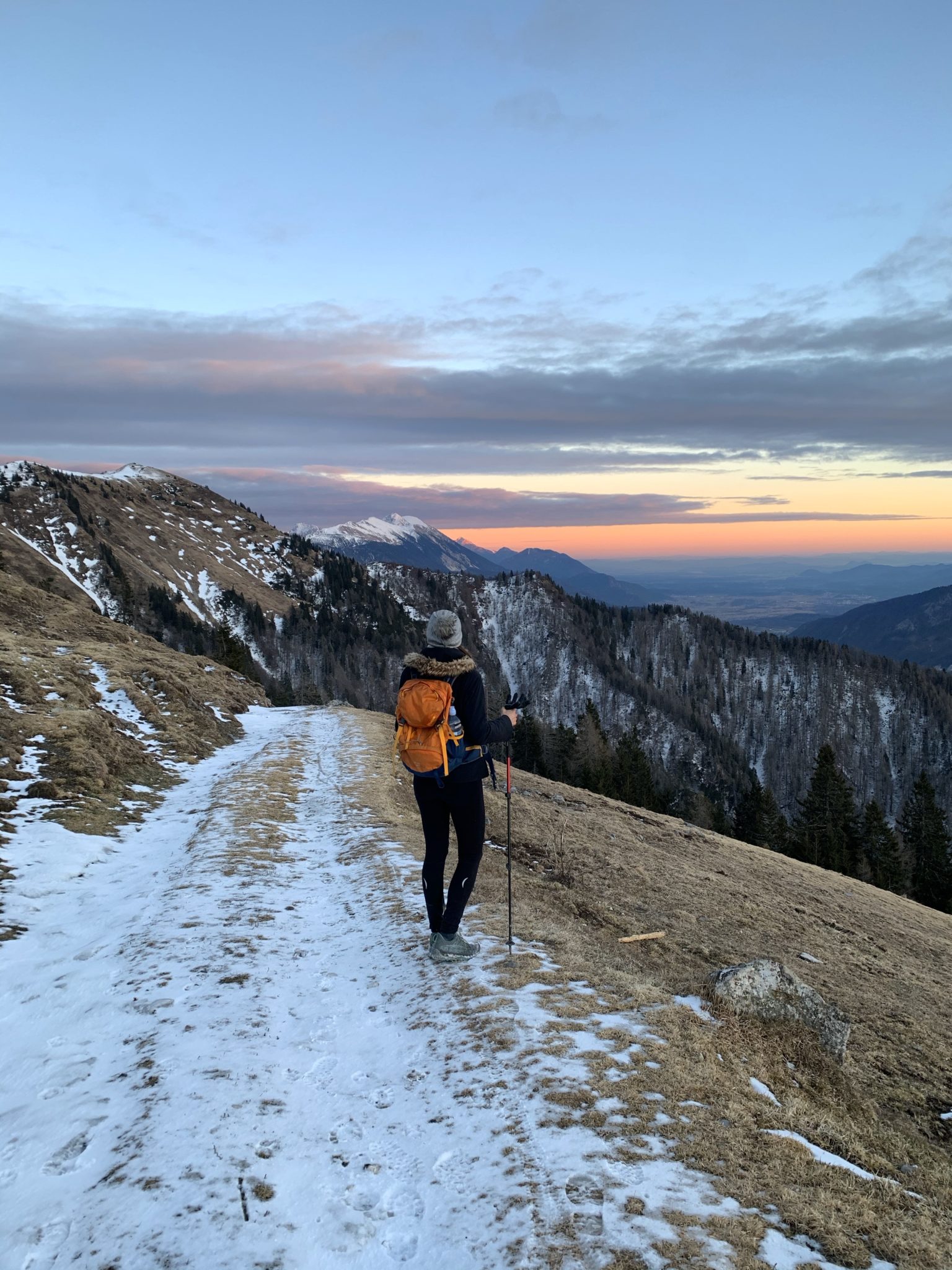 To avoid the crowds in Slovenia's most famous natural landscapes, opt to hike the country's under-the-radar spots, where easy trails weave through idyllic Alpine villages, coastal towns, mountain-top churches, and picturesque waterfalls and river gorges. Maybe we can't climb epic peaks or hike with our friends, and maybe we can't make those last curves in fresh powdery snow this season. What we can do right now is what's right and safe, follow the suggested guidelines of the equally struggling government, and try to enjoy life in given conditions. As Ungunmerr-Baumann once wrote: "We cannot hurry the river. We have to move with its current and understand its ways." Stay safe and enjoy the day!
Stay tuned for more outdoor adventures! Join sixty thousand Exploring Slovenia fans by liking us on Facebook, Twitter, and Instagram. If you enjoyed this story, sign up for the monthly exploringslovenia.com/blog newsletter. A handful selection of stories from Hiking and Climbing in Slovenia, delivered to your inbox every month.
Looking for a gorgeous tour in the mountains? Exploring Slovenia offers guided hiking and climbing tours!