It seems to me that the mountains are the greatest source of excitement, fun, energy and visual beauty. They are the greatest source of so much in life that makes life worth living. The pulse quickens, the heart pumps, the mind searches for all kinds of excuses—and then, in one impetuous, soul-soaring moment, we say, "I'm going to do this!" And off we go.
As we switch to summer hiking mode and follow the calls of the rugged mountainous world, it's necessary that we've already done our share of physical and mental preparations beforehand. This year, after a few more or less stagnant months due to the coronavirus, when mountains were completely off the chart, preparations for mountaineering seem more important than ever!
Read also:
Best of: Bled's must-go outdoor spots
Wandering about the mountaing above Lake Bohinj
Hiking among Alpine pastures of Pokljuka
I started mine in May right after the lockdown finished. In a perfect setting of the idyllic mountainous world of the Julian Alps above a forested Alpine plateau of Pokljuka. With all those gorgeous peaks at hand – a mere 15-minute drive from our countryside house – I really couldn't think of a better place for technically easy-to-medium difficulty hikes. The trails I opted for were marked about 700 meters of ascent and two hours one way, most of them being very straightforward, easy hiking trails. With a little bit of scrambling, challenging weather here and there, and a couple of extra via ferratas I feel I'm all set for the season. Ready to go!
Viševnik, 2,050 m
Comfortably accessible at just 20 km from Bled and with astonishing views of Triglav, amazing neighboring peaks and rolling hilltops of Pokljuka and Bohinj, Viševnik is one of the most rewarding mountains in Slovenia. It might be the easiest 2K peak to climb and as such suitable also for the less experienced, while also perfect for a quick afternoon hike. If you hurry a bit, you'll easily squeeze those marked two hours into one or one and a half, and with a bit of time spent at the top and another hour walking down, the classic trail from Rudno Polje shouldn't be more than 3 hours for the whole trip.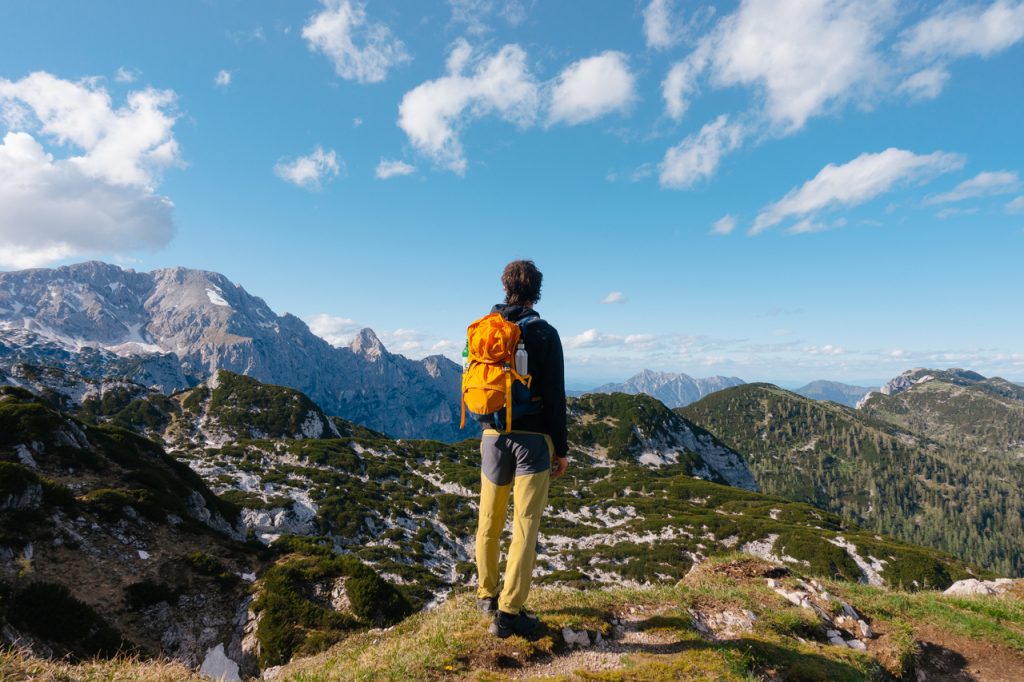 Join us on a guided tour to Višenik
Viševnik over Srenjski Preval
Those of you who prefer rugged terrain to easy carefree trails might want to try this route to Viševnik. However, the trail is not marked and for the first-timers it's desired they have already tackled the peak on the classic trail before, which should serve them well as a basis for a better sense of orientation. This route is also a bit longer – between 2-2.5 hours to the top and about an hour and a half for the descent, as well as a bit exposed. As fewer people pass here it's important that you hike it with someone. For me, this route was a perfect playground for the body and mind as well as practicing the sense of direction. While going up was pretty straightforward, coming down onto another barely visible track turned out to be quite an adventure.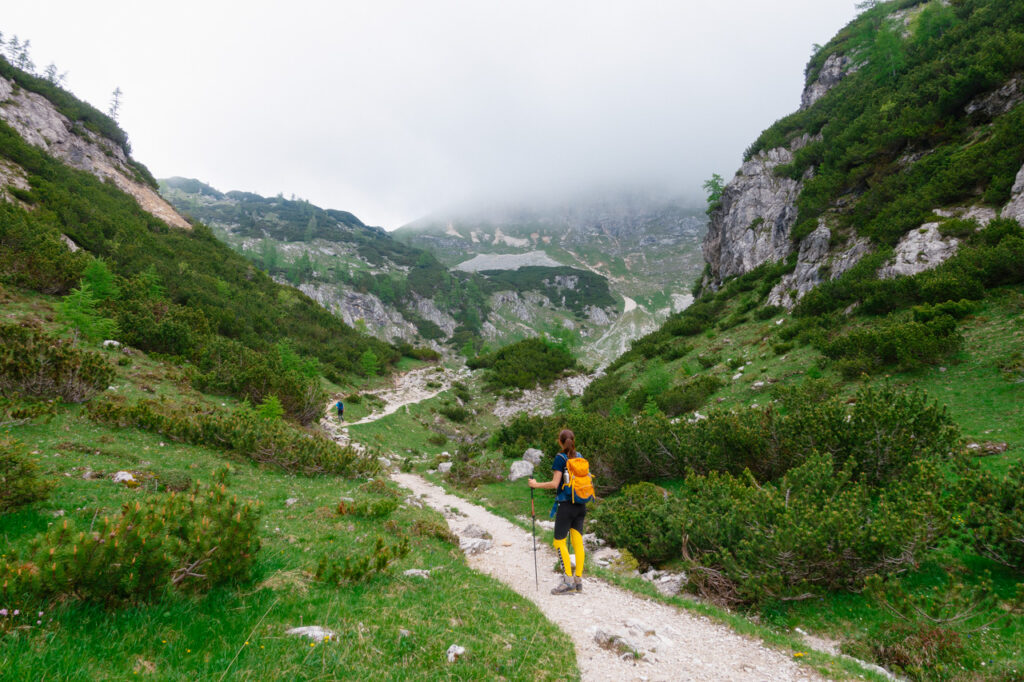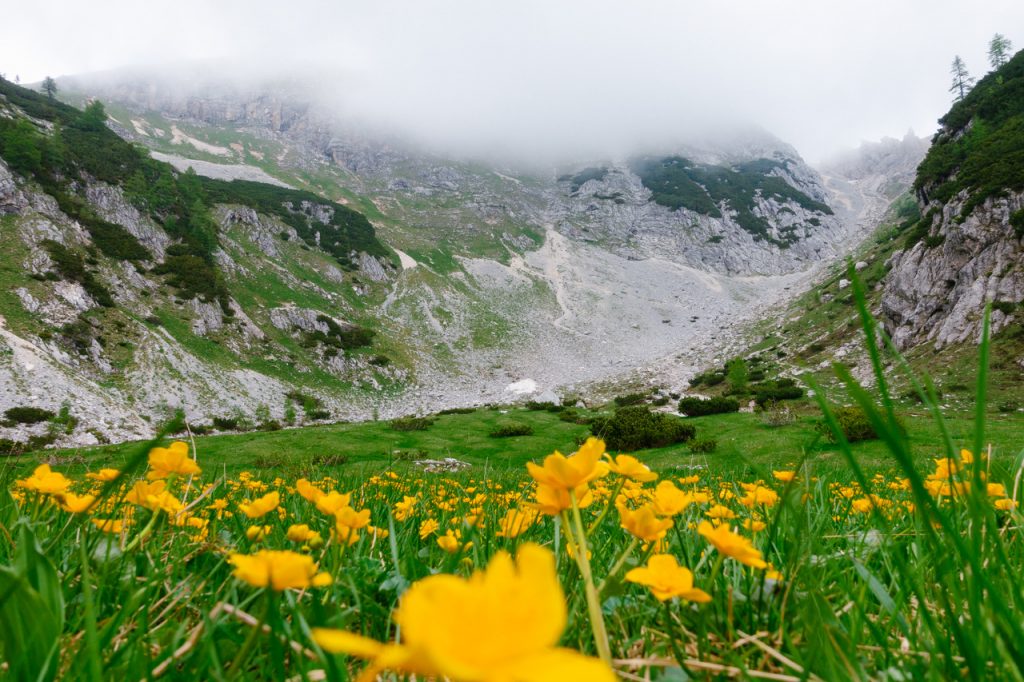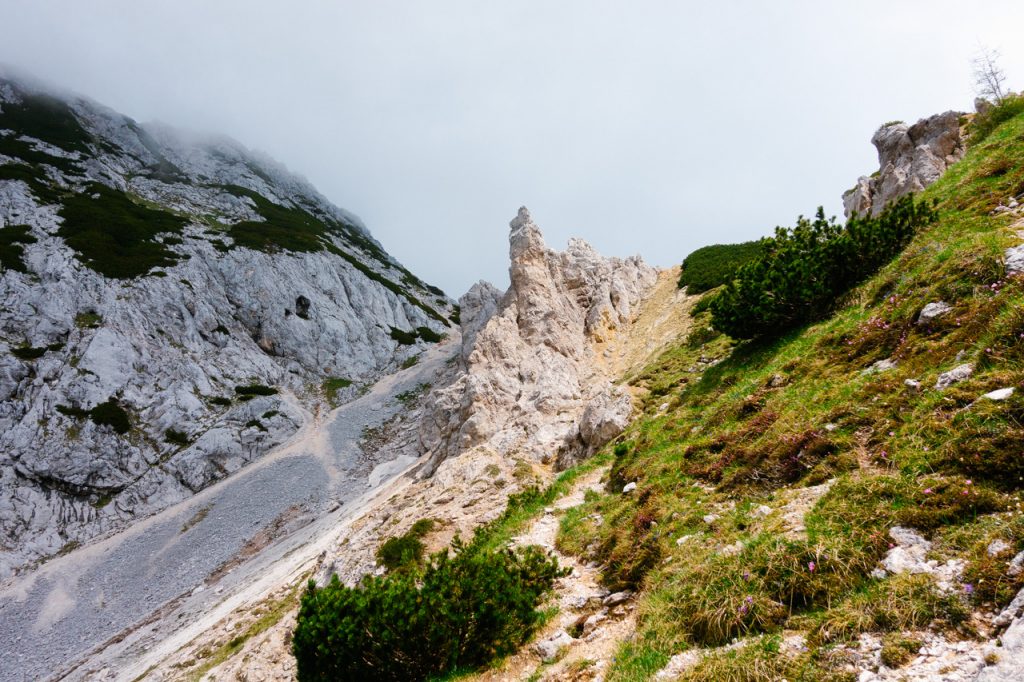 Most popular guided treks:
Triglav Lakes Trek
From Bohinj to Soča Valley Trek
Soča Valley and the Alps
Alpine pastures of Pokljuka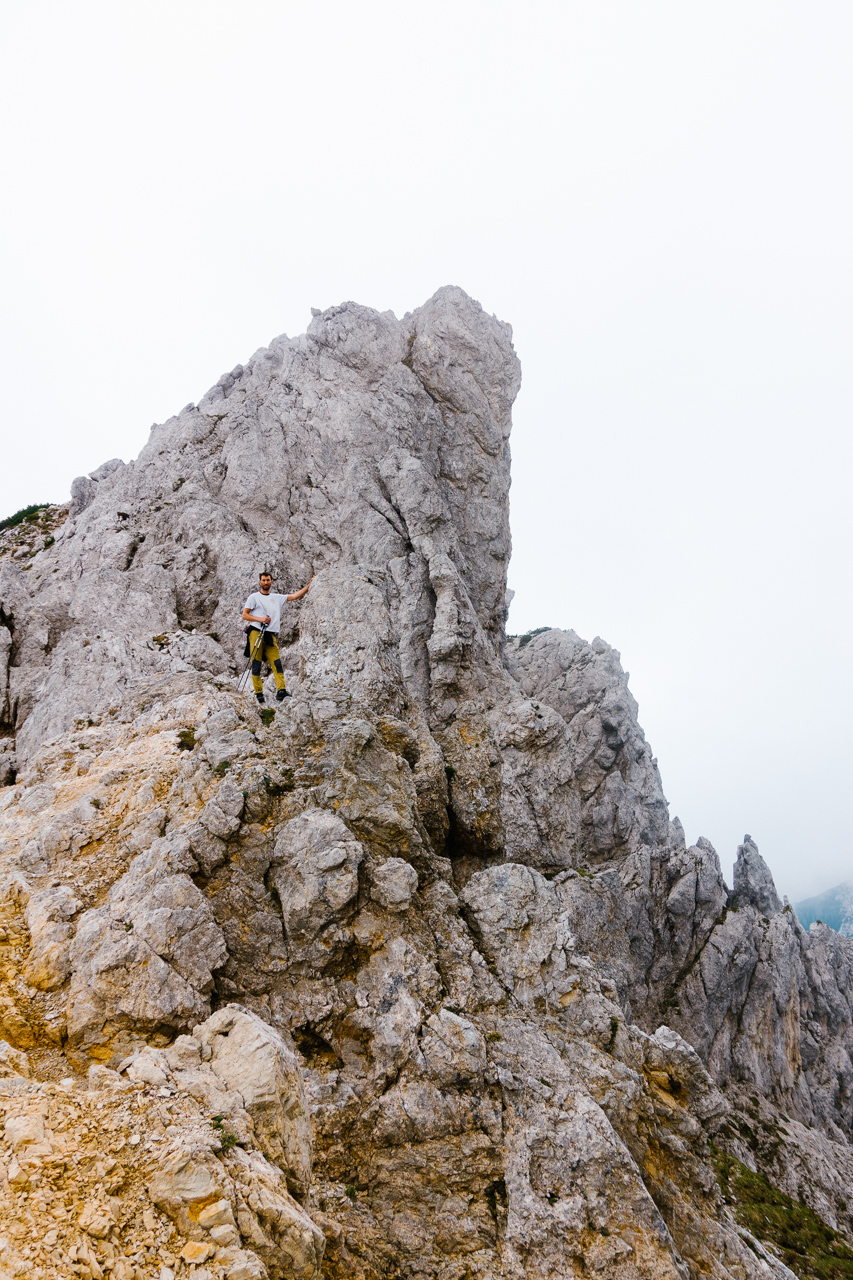 Mrežce, 1,965 m
Almost 2,000 meters high, just on the opposite side of Mt. Triglav, Slovenia's highest, across the narrow and more than a 1000-meter deep glacial valley, stands an impressive mountain with awe-inspiring vistas. Utterly relaxing and, more often than not, completely forgotten by the masses on a normal weekday, Mrežce is the kind of peak that will surprise you unprepared. After a good uphill on a mediocre slope, you enter a gorgeous Alpine meadow filled with colorful wildflowers with views to die for. For all I know, I can become quite comfortable there in the soft grass, warm sunshine, and circling birds preying on a piece of snack.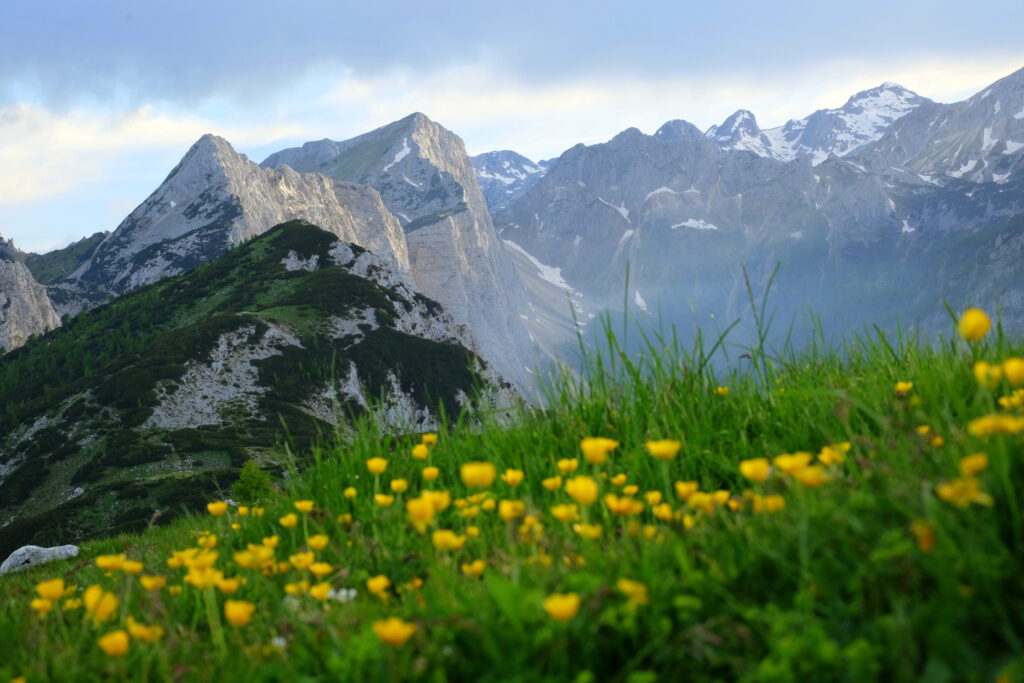 Guided tours in the area:
Mrežce and Debela Peč
Alpine pastures of Pokljuka
Viševnik
Brda, 2,008 m, and Lipanski Vrh, 1,974 m
For those of you who need a little extra to Mrežce, you can extend your hike to its neighboring peaks, Lipanski Vrh and Brda. With a bit of secured scrambling in between the peaks, you'll get your skills and fitness covered, while your soul is fed by the views from the tops. Cheers to that!
My advice to you? If you haven't done so already, get that body and mind back on track asap and you'll be able to explore the Alps in an effortless way – you know, without panting and aching on long tours. You might discover that training for the real thing can be as rewarding as the actual tour. So, keep your heart and eyes open wherever you go. Enjoy!
Read also:
Twelve mountain adventures you will likely fall in love with
Three spots to see blooms in early spring
Climbing Mt. Stol, the iconic postcard mountain behind Bled
Stay tuned for more outdoor adventures! Join sixty thousand Exploring Slovenia fans by liking us on Facebook, Twitter, and Instagram. If you enjoyed this story, sign up for the monthly exploringslovenia.com/blog newsletter. A handful selection of stories from Hiking and Climbing in Slovenia, delivered to your inbox every month.
Looking for a gorgeous tour in the mountains? Exploring Slovenia offers guided hiking and climbing tours!